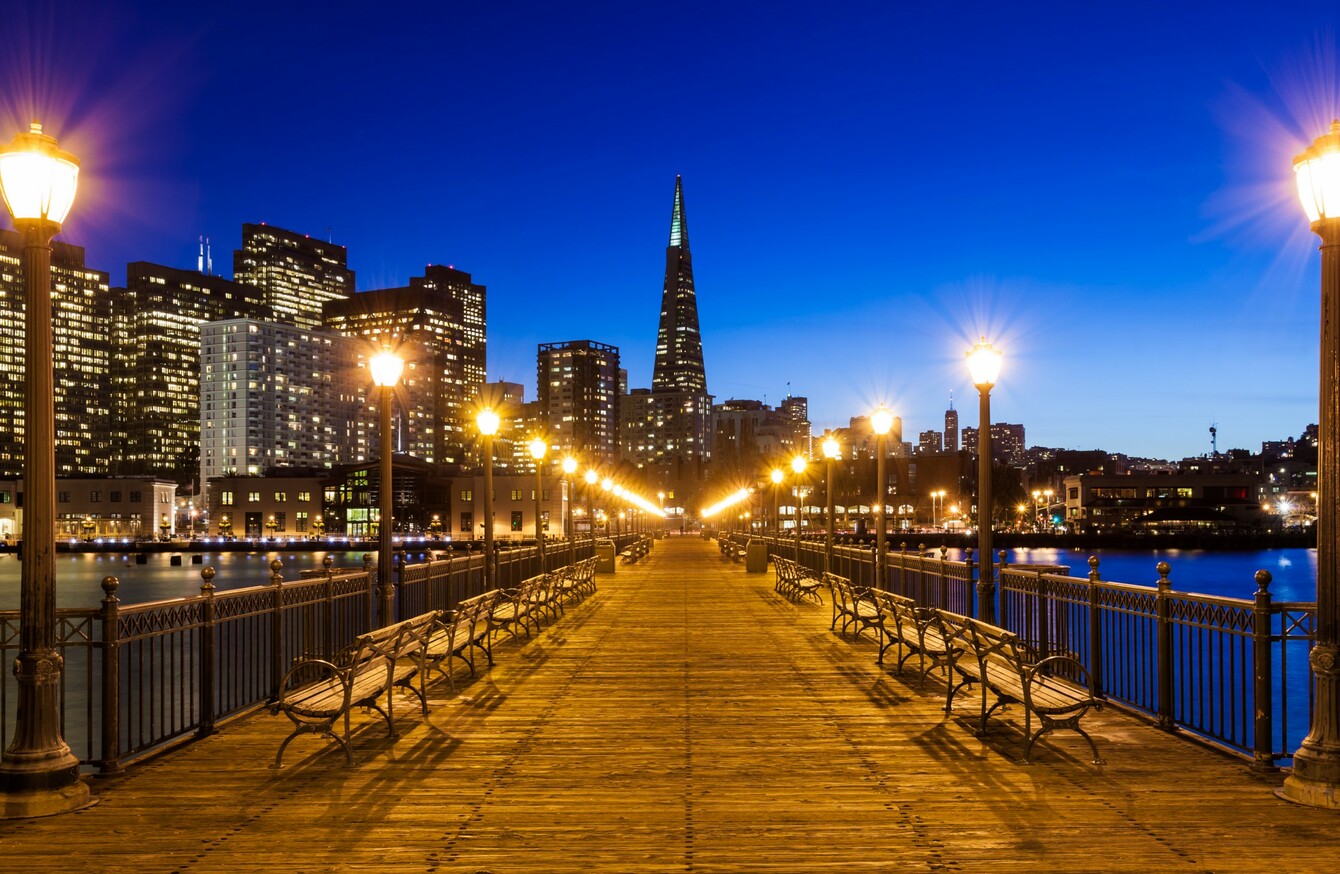 Image: Shutterstock/Nickolay Stanev
Image: Shutterstock/Nickolay Stanev
IT'S A DAY of rest, and you may be in the mood for a quiet corner and a comfy chair.
We've hand-picked the week's best reads for you to savour.
1. The killing that shamed San Francisco
The great essayist Rebecca Solnit writes about the death of Alejandro Nieto, a Hispanic young man who was killed in the very area he grew up in. Was gentrification to blame for why he had the cops called on him?
(The Guardian, approx 28 mins reading time)
Nieto had first been licensed by the state as a security guard in 2007 and had worked in that field since. He had never been arrested and had no police record, an achievement in a neighbourhood where Latino kids can get picked up just for hanging out. He was a Buddhist: a Latino son of immigrants who practised Buddhism is the kind of hybrid San Francisco used to be good at. As a teen he had worked as a youth counsellor for almost five years at the Bernal Heights Neighborhood Center; he was outgoing and participated in political campaigns, street fairs and community events.
2. Should parents of children with disabilities be allowed stop their growth?
The parents of children with severe disabilities speak about whether it is in their child's interest to have their growth stunted – and the ethical implications that come with that.
(New York Times, approx 22 mins reading time)
In her 50s and physically fit, Sandy has a 20-year-old daughter, Jessica, who has quadriplegia, is nonverbal and needs assistance with all daily activities. In good overall health, Jessica is 5-foot-3 and weighs 95 pounds. She requires either a two-person transfer between bed and wheelchair or a Hoyer lift, a sling-like hanging chair on wheels that moves people in and out of beds, chairs and bathtubs. But the Hoyer is not meant for use in the shower, where Jessica is propped on a stool, so Sandy and her husband, James Walker, rely on two-person lifts that are very difficult when their daughter is wet.
3. This is how online dating really works
If you were wondering about online dating, and whether sites like Tinder are having a positive or negative impact on our relationships, expert Michael Rosenfeld is here with he's discovered from studying the topic.
(Washington Post, approx 17 mins reading time)
The worry about online dating comes from theories about how too much choice might be bad for you. The idea is that if you're faced with too many options you will find it harder to pick one, that too much choice is demotivating. We see this in consumer goods — if there are too many flavors of jam at the store, for instance, you might feel that it's just too complicated to consider the jam aisle, you might end up skipping it all together, you might decide it's not worth settling down with one jam.
You've probably read about Emily Dickinson in school, and formed some opinions about what the poet was like. But this book excerpt is about how she was "a woman maddened with rage—against a culture that had no place for a woman with her own fiercely independent mind and will".
(Longreads, approx 34 mins reading time)
I believe that her rebellion against the culture of nineteenth-century Amherst was of another kind. She was promiscuous in her own fashion, deceiving everyone around her with the sly masks she wore. She was faithful to no one but her dog. Her white dress was one more bit of camouflage, to safeguard the witchery of her craft. It may have been an act of impersonation, as Sandra M. Gilbert and Susan Gubar suggest inThe Madwoman in the Attic, but I don't agree that Dickinson, decked in white, became "a helpless agoraphobic, trapped in her room in her father's house." There's a different tale to tell.
Source: Movieclips Trailers/YouTube
Jeff Nichols is the man behind the new – and excellent – film Midnight Special, as well as Mud and Take Shelter. Here's a profile on the enigmatic filmmaker, and on how he wants to go from having 'underseen' films to making blockbusters.
(Wired, approx 22 mins reading time)
Though he thought the movie was makeable for under $50,000 ("I didn't move the camera and shot all exteriors during the day"), Nichols had to borrow and scrape to get it done. He wrote the script in his father's furniture store, "surrounded by mattresses," and edited it in his laundry room. Lack of money and distribution muscle meant the movie, shot in 2004, didn't get to theaters until 2007.
6. Is sex work just another job?
There is an ongoing debate in many countries – including Ireland – about the decriminalisation of sex work. Here, sex workers talk about their work, detailing how they got into the industry, and the debate on the issue is seen from all sides.
(NY Mag, approx 32 mins reading time)
The debate has highlighted a rift among feminists, pitting two deeply held beliefs against each other. One side argues that women should be free economic agents, capable of making choices in their own self-interest, empowered to own their sexuality and use their bodies however they choose. If Chelsea Lane wants to become a sex worker, why shouldn't she be allowed to do it legally? Those on the other side believe that the Chelsea Lanes of the world are a tiny fraction of sex workers and that many who "choose" this life are not choosing freely or choosing at all.
…AND A CLASSIC FROM THE ARCHIVES….
Back in 2009, Wired carried this strange and disturbing tale of an instant messaging infatuation that went terribly, terribly wrong.
(Wired, approx 19 mins reading time)
Which may be why Montgomery looked at himself — a 45-year-old former marine with a reddish mustache, bulging gut, and disappearing hair — and decided to become someone else. That person, he wrote on Dynabrade stationery that he stored in his toolbox at work, would be an 18-year-old marine named Tommy. He would be a black belt in karate, with bullet scars on his left shoulder and right leg, thick red hair, and impressive dimensions (6'2″, 190 pounds, and a "9″ dick"). Emboldened by his new identity, Montgomery logged onto Pogo in the spring of 2005 and met TalHotBlondbig50 — a 17-year-old from West Virginia, whose name, he later learned, was Jessica.