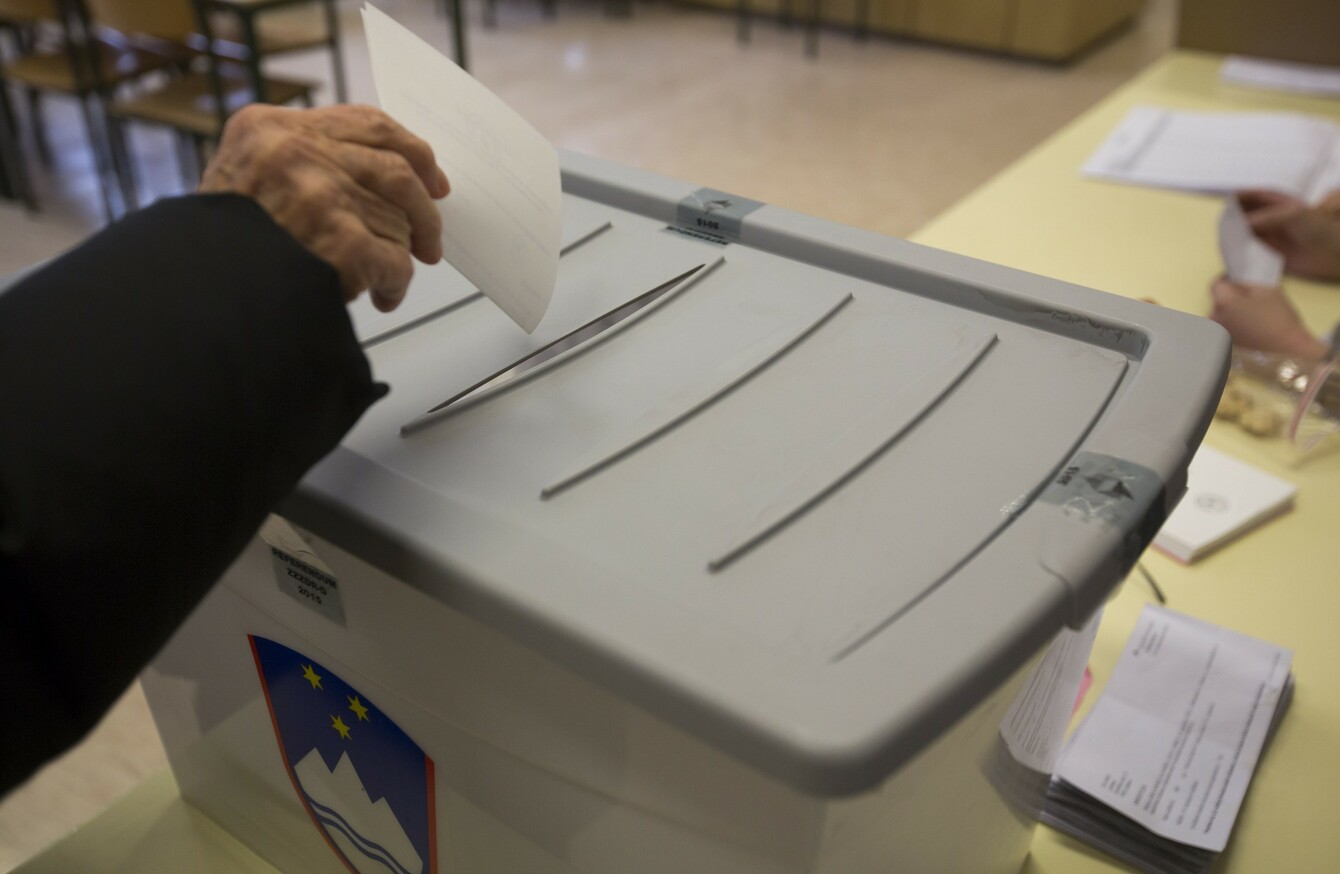 Image: Darko Bandic
Image: Darko Bandic
MORE THAN 60% of Slovenian voters opposed legalising gay marriage in a referendum marked by low turnout, according to near-complete results from the electoral commission.
The outcome marked a setback for gay rights activists who had hoped to see the largely Catholic nation become Europe's first ex-communist country to give same-sex couples the right to marry and adopt.
With 99.9% of ballots counted, 63.48% of voters said 'no' to approving the legislation, which already passed in parliament earlier this year.
More than 1.7 million people were registered to vote on an issue that has stoked heated debate in the former Yugoslav republic, but turnout was low at just 36.18%.
For the outcome to be legally valid, opponents of the law needed to muster the support of at least 20% of registered voters — the equivalent of at least 342,000 votes. They ended up garnering 391,818, the commission said.
According to Ljudmila Novak, a senior member of the conservative Nova Slovenija party, said the "message is clear".
"We need to protect the rights of children," she said. "We agree with providing the appropriate rights for homosexuals, while preserving the family as the primary environment for children."
In March, parliament approved legislation redefining marriage as a "union of two" instead of a "union of a man and a woman", granting homosexual couples the same rights as their heterosexual counterparts, including the right to adopt children.
But opponents immediately launched a campaign to reverse the changes, meaning the legislation never came into force and no same-sex couples were able to tie the knot.
A group called "Children Are At Stake" managed to gather the 40,000 signatures necessary to force a referendum.
Even Pope Francis waded in, urging Slovenians to defend traditional family values.
He said last week he encouraged "everyone, especially those with public responsibility, to support the family, a structural reference point for the life of society".