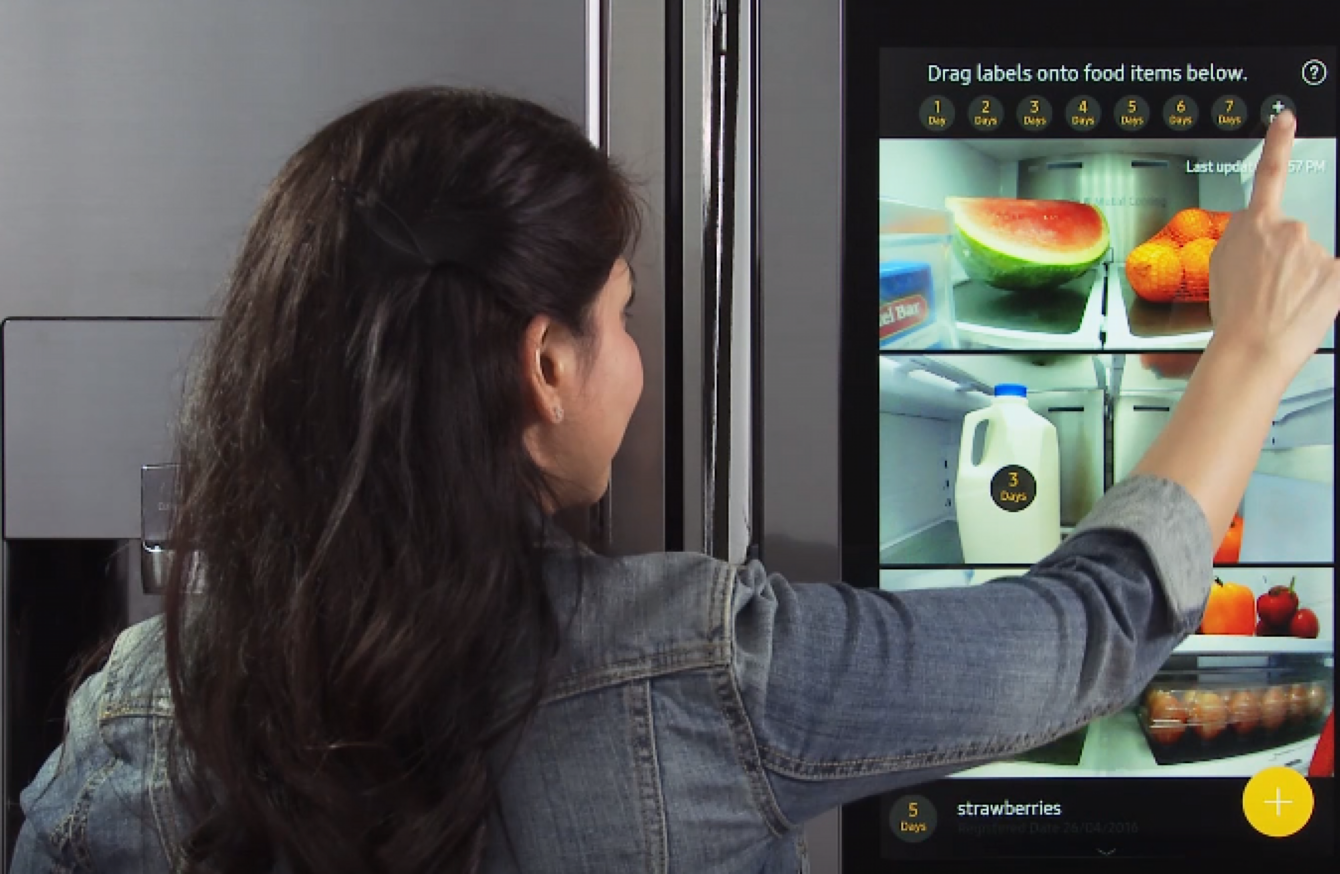 Image: YouTube/SPSN
Image: YouTube/SPSN
TEN YEARS AGO, the thought of being able to cook dinner via your mobile phone might have seemed ridiculously futuristic. Fast forward a decade though, and almost every home appliance on the market has some form of wireless capability, making smart homes more intuitive and efficient than ever before.
From adorable robots that keep an eye on the house when no-one's home, to glass windows that turn tinted at the touch of a button, smart home tech is transforming how we live our lives.
Here are some of the most notable home tech innovations to hit the market in recent years…
1. Robots that know when dinner's ready
Source: Kuri Robot/YouTube
If the idea of having a walking, talking robot living in your house makes you uneasy, you probably haven't heard of Kuri yet.
This little guy is like R2-D2′s younger brother, an expressive mobile robot who will come get you when dinner is ready, text you if there's any unexpected movements or loud noises at home when you're out, and respond to requests and commands.
2. Front doors you can unlock with your phone
Forgotten your key or want a guest to have access to your house? No problem, if you've opted for a Wi-Fi enabled lock allowing you to control your front door's deadbolt via your phone.
Most models sit on the interior of your front door, so from the outside everything looks as normal. Plus, you can still use your keys if you wish, meaning there's no panic if your phone's battery dies en route home.
3. Smart lights that turn off when you leave the house
Handsfree lighting systems have been around for decades now, but the current generation is the most user-friendly yet. Forget clapping to turns lights on and off – you can control your home lighting system from your phone thanks to wireless LED bulbs like the Hive Active Light.
As well as switching lights on remotely, you can set mood lighting in different rooms, and even use preset lighting schedules to give the impression someone's home when your house is empty for long periods – all via your phone or tablet.
4. An oven that'll have dinner ready and waiting
If you're prone to burning or under-cooking food, perhaps your next kitchen investment should be a smart oven.
The Dacor Discovery IQ uses a graphic interface to help you select the right temperature and cooking time for whatever you're making, while TMIO's fridge/oven hybrid will chill your uncooked food all day, switching into oven mode when you're close to home.
5. Washing machines that clean your clothes in minutes
How often have you had to leave wet laundry in the machine all day or night because the cycle wasn't finished in time for you to hang it up?
Next time you're in the market for a machine, opt for one with a speed cycle like the newer LG models, which wash smaller loads in 15 minutes flat. Many new machines also come with a steam function for gentler cleaning of delicate fabrics.
6. Switchable glass windows that tint when you need them to
Clear glass windows have had a high-tech makeover over the last decade, and it's now possible to maintain privacy or keep sunlight out without covering up windows with blinds and curtains.
You can opt to coat your windows with a Wi-Fi enabled clear covering or go the whole hog and switch out your normal windows for switchable smart glass. Both allow you to swap from clear to tinted glass and back at the tap of a button.
7. A fridge that tells you when food is about to go off
Fancy getting a notification when that spinach lingering in the bottom of your fridge is on the turn, or when it's time to stock up on milk? Samsung's smart fridge-freezer allows you to set reminders to consume groceries within a certain time frame.
You can also remotely view the contents of your fridge via an in-built camera, so you'll know exactly what to add to your shopping list.
Apply some award-winning tech know-how to your home heating with Hive, now available in Ireland from Bord Gáis Energy. Control your heat, hot water and lighting systems at the touch of a button, even when you're out of the house. For just €299, you'll get the Hive system, professional installation, and smartphone app, all from Bord Gáis Energy.