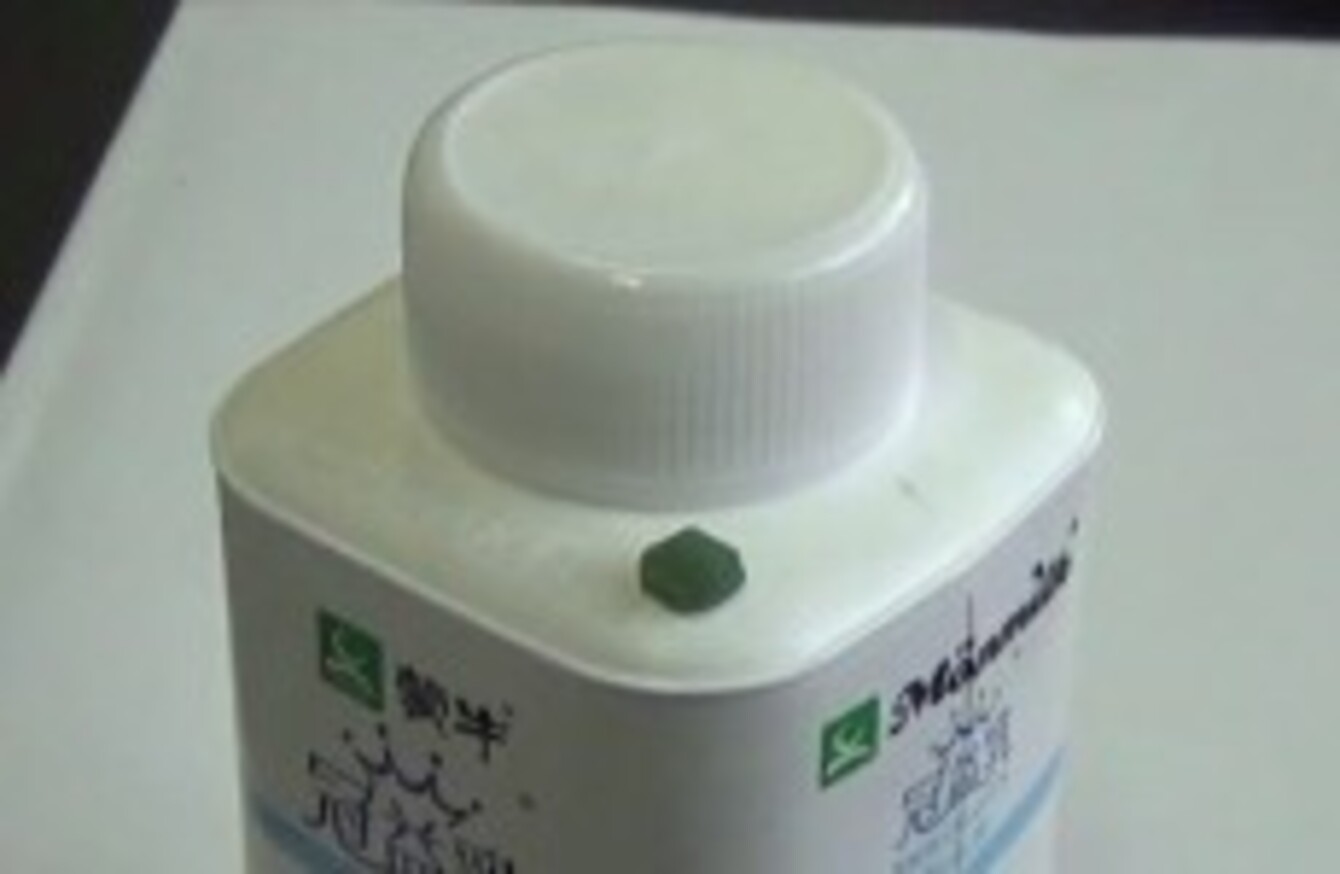 Image: Chao Zhang, Ph.D./acs.org
Image: Chao Zhang, Ph.D./acs.org
EVER POUR MILK into your tea without realising it's gone sour? It's happened to the best of us, but such a problem may be avoided if a new tag is adapted commercially.
Researchers from Peking University in Beijing, China are developing  colour-coded smart tags, which can tell you if milk or any other product inside a container is fresh or not.
The small tags can be attached to containers of food or medicine and start off red to indicate freshness. After that, it changes to orange, yellow and eventually green, which shows that the food is spoiled.
The lead researcher Chao Zhang, PH.D., said that the tag has a "gel-like consistency, is really inexpensive and safe, and can be widely programmed to mimic almost all ambient-temperature deterioration processes in foods."
It also takes into account moments when foods are exposed to higher temperatures, which could cause unexpected spoilage, providing a reliable indicator of how fresh a product is.
The tags contain tiny metallic nanorods that change colour as they react to the length of time microbes grow in food. The gold nanorods the researchers used are red, which is why the colour represents freshness.
Silver chloride and vitamin C are also in the tags, reacting slowly and controllably. Over time, the metallic silver gradually deposits on each gold nanorod, forming a silver shell layer.

That changes the particle's chemical composition and shape, so the tag color now would be different. Therefore, as the silver layer thickens over time, the tag color evolves from the initial red to orange, yellow, and green, and even blue and violet.
The researchers developed and tested the tags using e.coli – food-spoiling bacteria that cause stomach problems – in milk as a reference. The best part is the tags are cheap to produce; the researchers say the chemicals in one tag alone would cost $0.002.
The findings was presented at a national meeting of the American Chemical Society. The tags aren't available yet, but the researchers said they're reaching out to manufacturers, showing them how the tag would be useful for them and their customers.