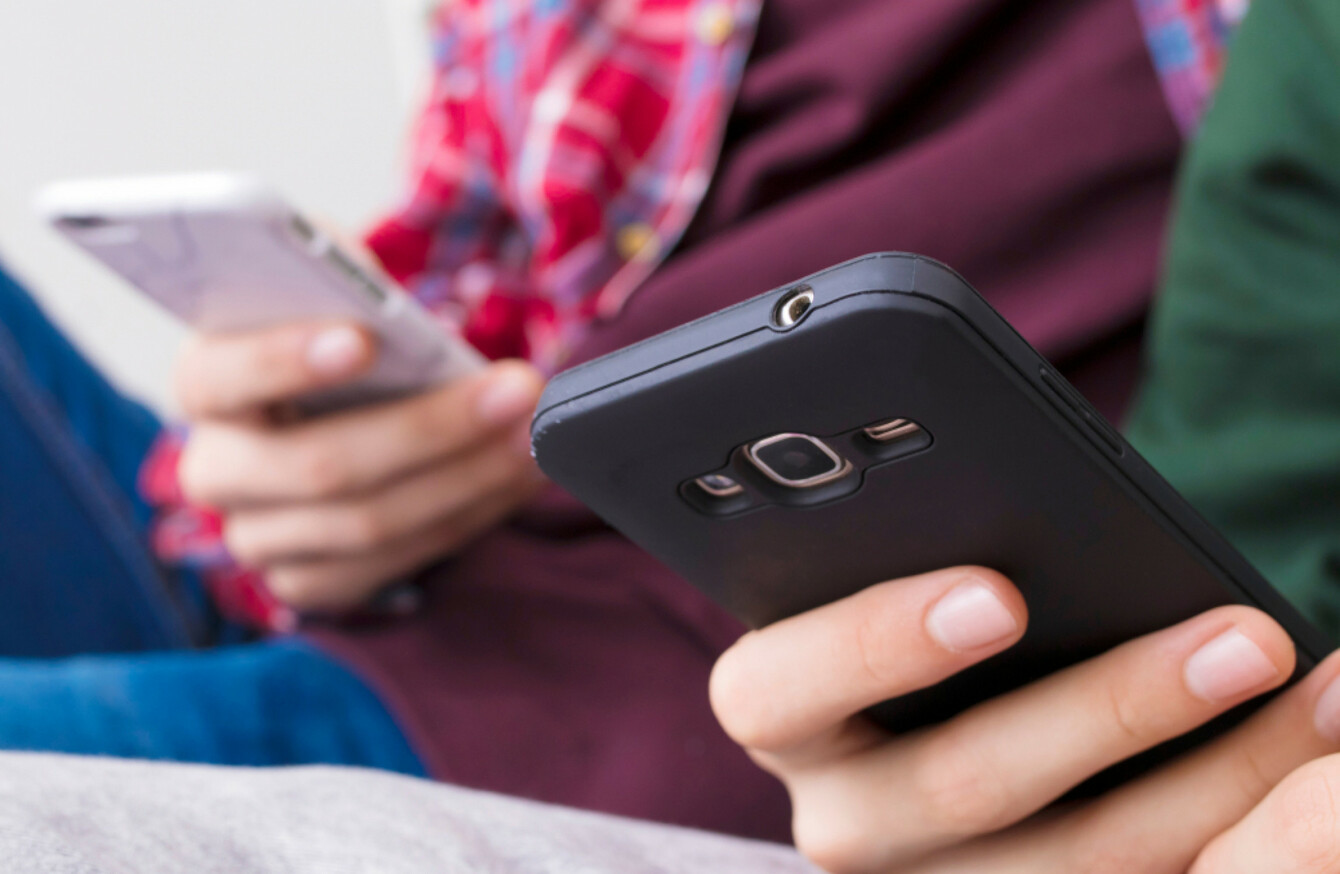 Image: Shutterstock/carballo
Image: Shutterstock/carballo
THE DEVELOPMENT of a national protocol for the use of smartphones and social media is one of 22 recommendations made in a new report by the Oireachtas joint committee on the future of mental health care that has been published today.
Such a policy for social media should involve stakeholders including schools and representative parents and young people, the report said.
Smartphones and social media use were among general trends identified as contributing to mental health ill health, and this also included sleep deprivation, overwork, alcohol and other substance abuse. 
Other recommendations from the committee include the possibility of special payments for psychiatric nurses and psychiatrists to address recruitment difficulties in the sector, as well as the doubling of the number of acute beds to get our figures more in line with the EU average.
Speaking upon the report's publication, committee chair and presidential candidate Senator Joan Freeman said that a lack of funding "remains arguably the biggest obstacle to an effective mental health service". 
"It is extremely difficult to recruit and retain staff in the demanding field of mental health care provision and we heard from the front line that staff can too often feel demoralised by their working conditions," she said.
Due to these pressures on funding, it found that demand for acute services "far outstrips supply" with interim measures necessary to address this as well as a long-term plan.
Furthermore, it found that often people are turned away from services as they are identified as having presented to the wrong service. An example of this could be presenting for mental health services and being referred to addiction services instead.
The committee recommends that a "no wrong door" approach be embedded within the Irish health services so that the onus is on services to ensure treatment for those who present with problems.
The report concludes that realism is needed and if we want improved mental health services in Ireland, funding will have to be provided to pay for it.
The report notes: "As Martin Rogan of Mental Health Ireland said to the committee, 'if we want these services we will have to invest' and 'if the answer is no, then let us stop pretending, but if the answer is yes then let us get on and do the work."