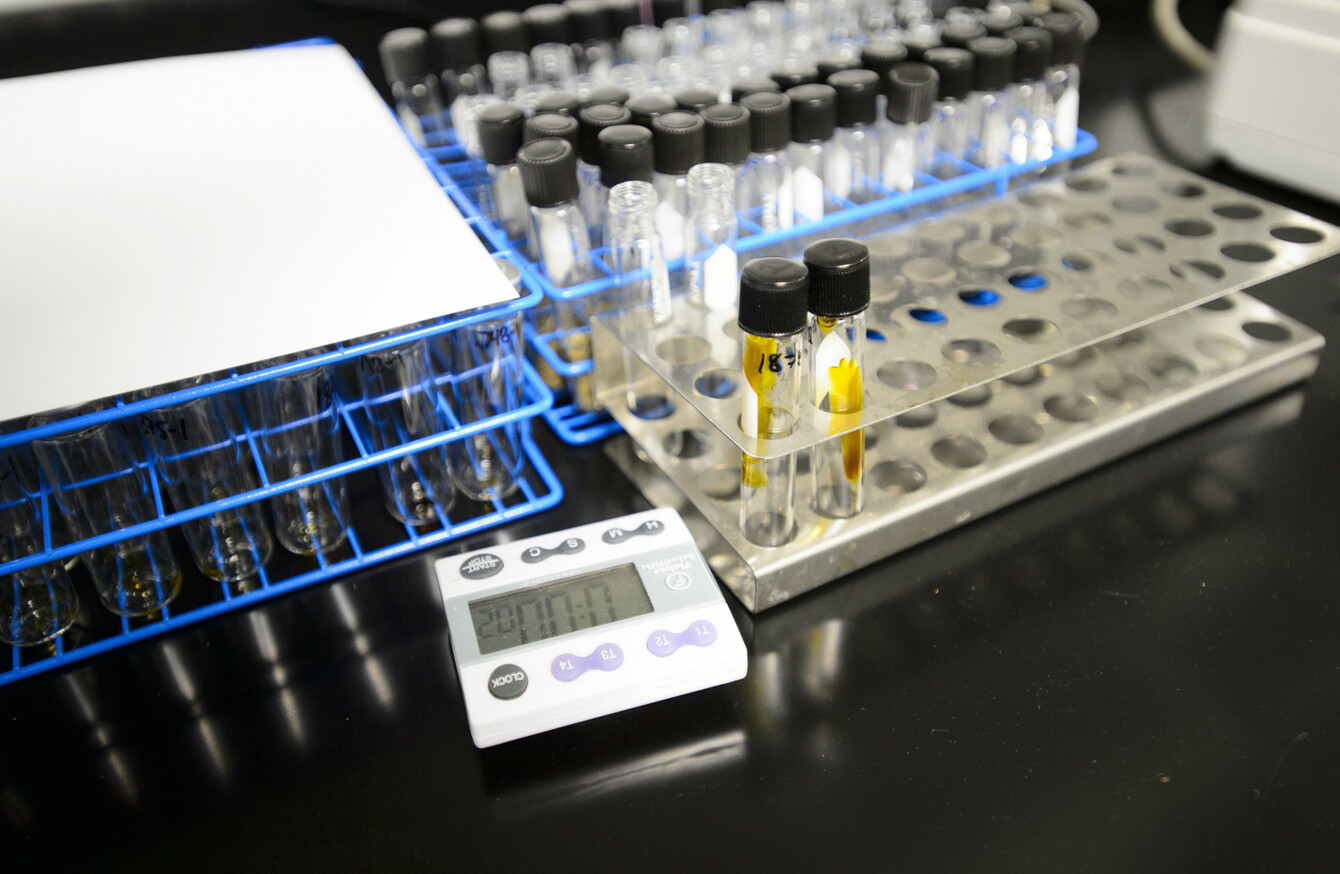 The samples are tested at labs in the United States.
Image: Sean Kilpatrick/PA Images
The samples are tested at labs in the United States.
Image: Sean Kilpatrick/PA Images
CERVICALCHECK, THE National Cervical Screening Programme, has been very much in the spotlight over the past week.
Despite the ongoing controversy, women are being encouraged to continue to avail of the service and advice has been issued to women who may be considering a repeat test.
But what exactly does the test look for and how effective is it in helping in the fight against cervical cancer?
Women aged between 25 to 60 are covered under the screening programme and are advised to be rechecked every one, three or five years depending on their age.
The smear test is not a test for cervical cancer but is a laboratory test for cell changes in the cervix. Some of these changes could develop into cervical cancer if left untreated.
Most smear tests do not find any changes but changes are not uncommon either.
Of the changes that may be discovered, they are classed as either low-grade or high-grade.
Low-grade changes are common and they clear up on their own but if high-grade changes are discovered then a more detailed examination is required.
This may include a colposcopy, where the abnormal cells are removed from the cervix and examined.
The high-grade changes may take years to develop into cancer cells and so treatment is possible when screening identifies them.
The HSE has said that in the past 10 years 50,000 women were informed of  high-grade changes and that this had "improved their health chances considerably".
Samples
Under the current CervicalCheck programme, the smear test samples are examined at laboratories in the United States and results are returned to women in Ireland.
As was practice under the current system, the smear tests of some women who were subsequently diagnosed with cervical cancer were reexamined to see if the interpretation of a previous test could potentially have been different.
In the current controversy, in at least 208 cases a different result could have been reported. It was established that, in 175 of these cases, different clinical care would have been recommended to the woman.
This could have included the more detailed examinations mentioned above including a colposcopy.
False negative
What has been very much unclear is exactly how often a different result should be expected to be reached after a review of a previous smear.
Answering questions before the Oireachtas Health Committee today, Dr Peter McKenna, Clinical Director at the National Women and Infants Programme, said that a false negative could occur in "around 10%" of cases.
The HSE's director Tony O'Brien said that tests may be 70% effective overall.
Facing questions from TDs, it was suggested that literature presented to women during the smear testing process could be altered to give a greater clarity around the accuracy of testing.
The CervicalCheck website says that "no screening is 100% accurate" but it does not give any greater detail about precisely how accurate the screening process is.
Speaking at a media briefing earlier this week, O'Brien said that test results could either give false negatives or false positives.
"A result may be negative, even though there are changes to the cells of the cervix, this is called false negative, this is why it is important to have regular tests and to consult your doctor if you experience any symptoms."
A result may be positive even though there are no changes in the cells of the cervix, these are called false positive. If your result is positive you will be offered a more detailed investigation. What this is a screening test and not a diagnostic test. It seeks to the greatest extent possible, to identify CIN*, and the women who are identified with such can then go into a diagnostic process"
"We knew when establishing this programme, as other screening programmes, that it would not and could not be 100% effective."
CervicalCheck has said any woman who had normal screening results at their most recent test does not need an urgent screening test but they may avail of one if they are concerned.
*Cervical intraepithelial neoplasia (CIN) are cervical changes that are potentially cancerous if left untreated.