A TINY WHITE puppy found in Dublin Airport last week has been successfully re-homed by a member of airport staff.
Last Thursday, the puppy was handed into lost property at Dublin Airport after being found behind a multi-storey carpark near Terminal 1.
According to a statement from Dublin Airport, a member of the airport's security team has now taken in the six-week old pup, renaming him Milo.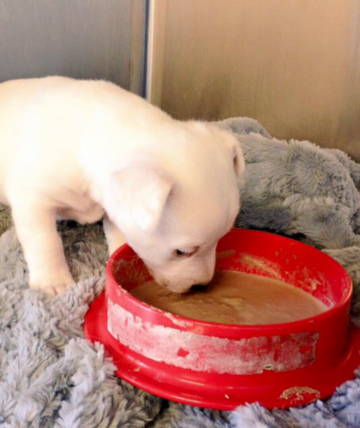 Milo, formerly known as Sneachta. Source: Dublin Airport/Facebook
It was recommended he be housed with another dog, and luckily the security worker already has a pre-existing dog as a pet.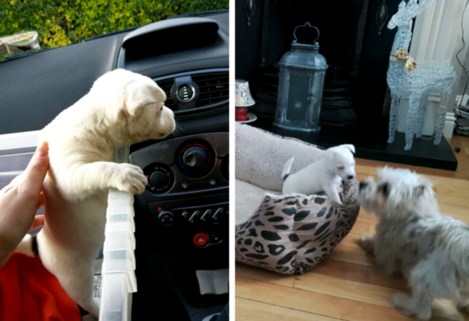 Sneachta, now known as Milo, interacting with his new owner and housemate. Source: Dublin Airport, Facebook
Overwhelmed
Dublin Airport spokeswoman Siobhan O'Donnell said they were "overwhelmed" with offers on social media from members of the public offering to take Sneachta.
She added:
We also received a number of blankets and toys for him, and these have gone with Milo to his new home.
The ISPCA recently issued a warning about buying a dog at Christmas, advising that many puppy sellers are farms breeding dogs in "appalling conditions".
Pets never make good Christmas presents, the charity added, and the introduction or purchase of a pet must be planned carefully.
The ISPCA also gave a list of warning signs when buying a puppy.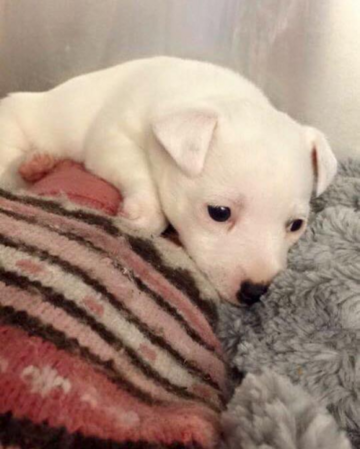 Source: Facebook