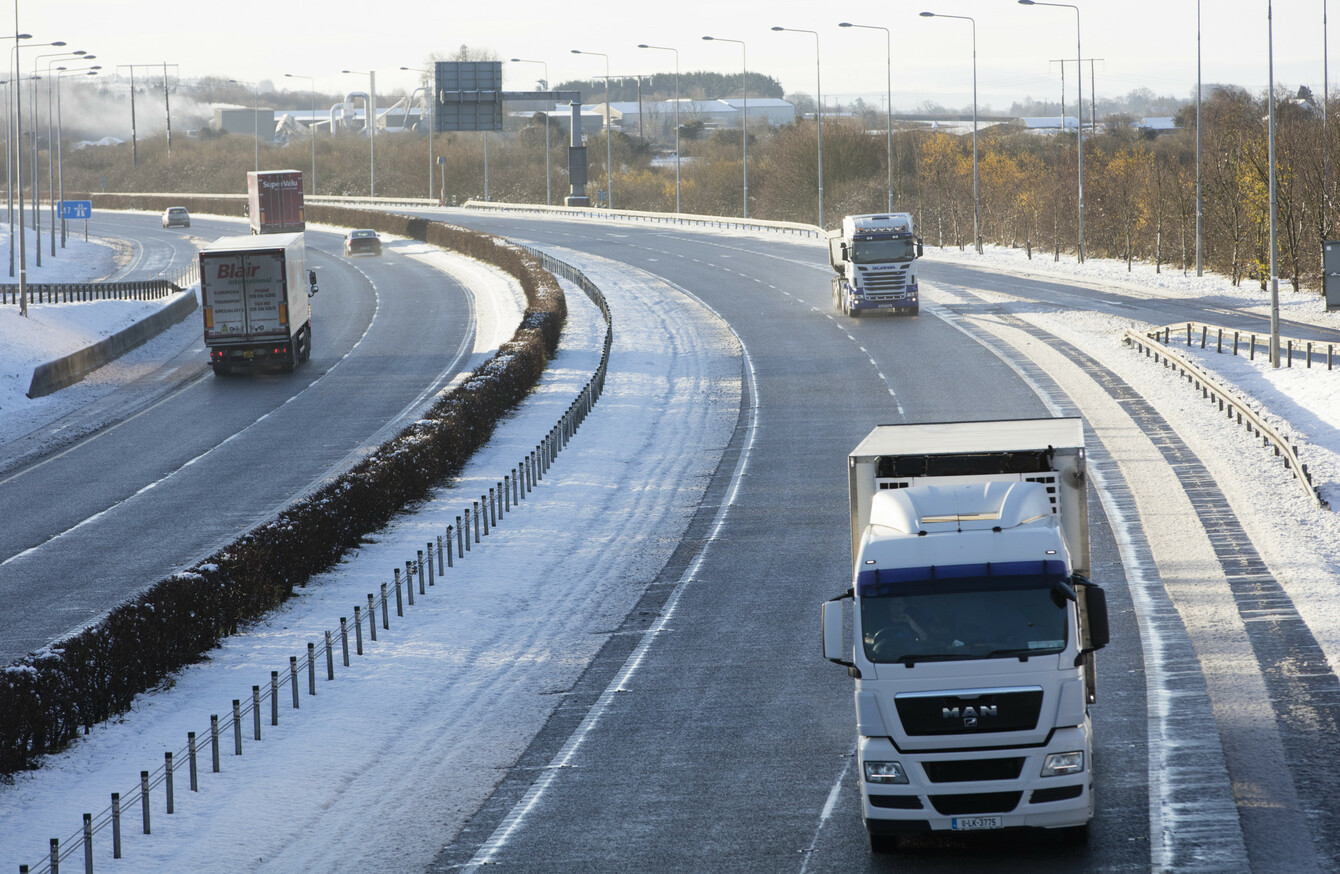 File.
Image: Eamonn Farrell/RollingNews.ie
File.
Image: Eamonn Farrell/RollingNews.ie
MOTORISTS ARE BEING warned to slow down as sub-zero temperatures are expected in the coming days.
The weather is expected to become blustery and showery tomorrow, with sleet and snow increasingly more likely.
The wintry showers will mainly hit the north and west of the country, but all areas are at risk of thunderstorms.
Temperatures will drop as low as 3 degrees.
Into Tuesday, showers will be widespread, and many of them will be wintry in nature with hail, sleet and snow, together with a risk of thunder. Daytime temperatures will range from 1 to 4 degrees.
In advance of the cold snap, the AA is telling motorists to adapt their driving accordingly, including slowing down on affected routes and being on the lookout for vulnerable road users.
AA Rescue is warning that a spike in breakdowns is possible early in the working week. As cars are more likely to be idle over the weekend period, a drop in temperatures can lead to issues with older or weaker batteries no longer functioning correctly.
Conor Faughnan, AA Director of Consumer Affairs said:
"In particular, anyone driving home from work on Monday and Tuesday evening, when it appears the risk of snow or ice will be at its highest, needs to drive with extra care as the absence of daylight combined with treacherous conditions can greatly increase the danger of driving."