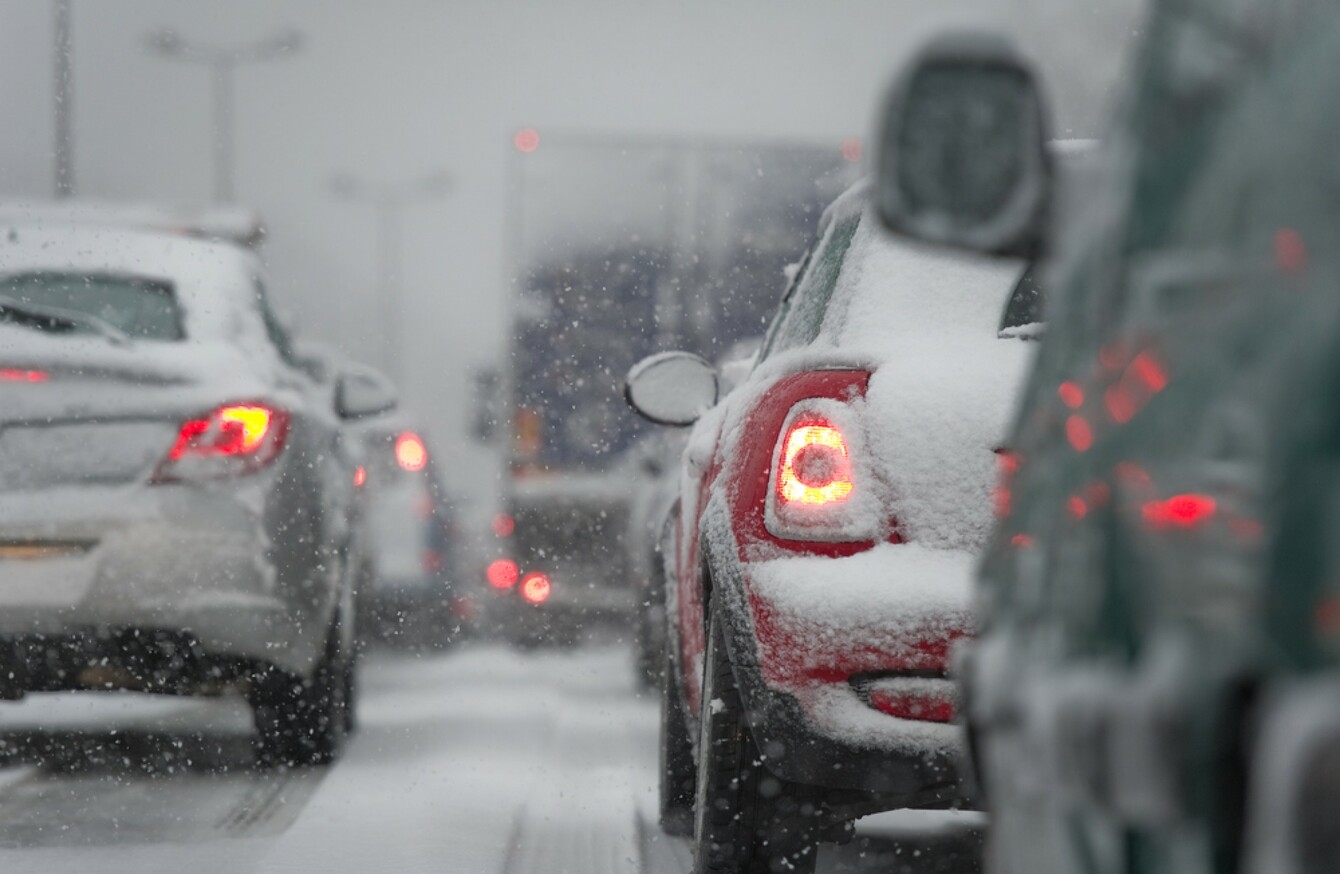 BE WARNED – SNOW, fog and frost is on the way tonight.
Met Éireann have issued a Yellow Status weather alert, as tonight's temperatures are predicted to fall to a minimum of 0 to -4 degrees Celsius.
This means we're in for a bitterly cold night, with severe frost, icy stretches of road and dense freezing fog in parts too.
That creates difficulty for those travelling by car tonight – the Road Safety Authority recently cautioned road users to be more alert to road conditions this week in particular.
There will be scattered wintry showers on top of that, and eastern areas are most at threat of being affected by rain, which could turn to sleet by tomorrow morning:
There is also the risk of more persistent rain moving up along the east and southeast coast later, possibly turning to sleet or snow, especially on higher ground towards morning.
So make sure to leave enough time in the morning to defrost your car's windscreen.
Tomorrow
Very cold tomorrow, with frost and ice clearing gradually – a light dusting of lying snow locally.
Spells of sunshine and well scattered showers for many areas, mainly of rain or hail, in rather brisk northerly winds.
Eastern counties will however be mostly cloudy, with persistent falls of rain, especially along the coast, possibly turning to sleet or snow at times, especially across Wicklow.
Again much colder than normal with an added wind chill; maximum temperatures of only 6 to 8 Celsius.