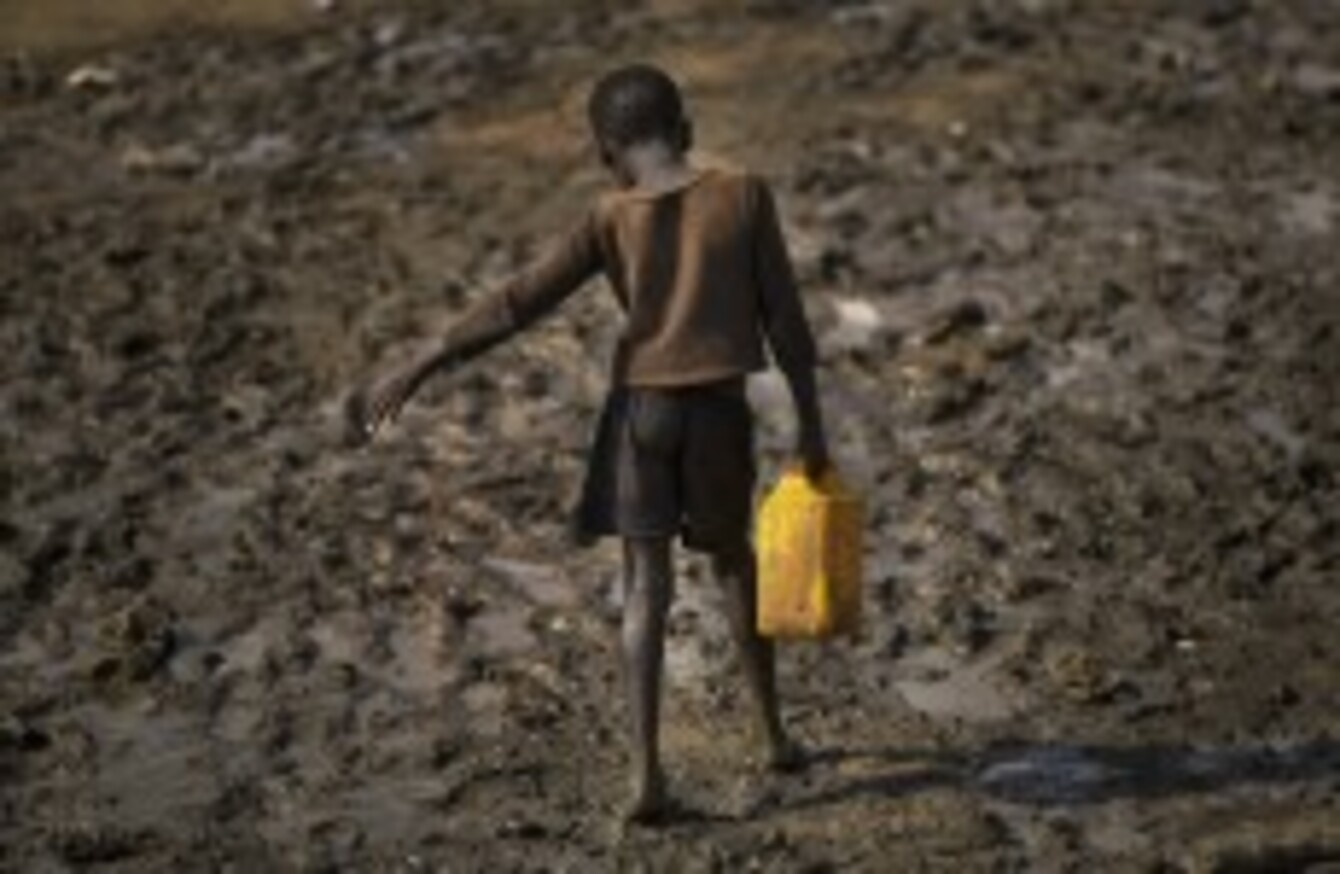 A young child displaced by the conflict in Sudan.
Image: Ben Curtis/AP/Press Association Images
A young child displaced by the conflict in Sudan.
Image: Ben Curtis/AP/Press Association Images
THE SUDANESE ARMY said it recaptured several areas bordering South Sudan today as fighting raged across the frontier between its ex-rebel rulers and a one-time civil war ally.
The rebel Sudan People's Liberation Army-North (SPLA-N), which has been fighting government troops in border states since 2011, denied the army's claim of gains in South Kordofan.
An armed forces spokesman quoted by state media said that troops had penetrated the Al-Ardiba area in the eastern part of the Nuba mountains, a region whose non-Arab population's civil war sympathies largely lay with the now independent south.
Troops suffered several dead and wounded in the operation but seized "more than 30″ military vehicles, the statement said.
The rebels denied losing any positions in the state, where they took up arms soon after South Sudan voted nearly three years ago to break away.
"This… is completely false. We are holding our positions and we have not evacuated any of them," SPLM-N spokesman Arnu Lodi told AFP.
"It is true that there are ongoing clashes in the area, but no side controls the region," he added.
Sudanese authorities have severely restricted access to the war zone for aid workers, journalists and foreign diplomats, making it difficult to verify claims.
Refugees
The Sudanese government said more refugees from the fighting in neighbouring South Sudan had fled into South Kordofan today.
The United Nations said today it has counted "large numbers" of bodies of prisoners and civilians killed in South Sudan's worsening conflict.
The UN Mission in South Sudan (UNMISS) said that "atrocities are continuing to occur" across the country even as President Salva Kiir and former vice president Riek Machar agree to try ceasefire talks.
UNMISS is gravely concerned about mounting evidence of gross violations of international human rights law that have occurred in South Sudan during the past 15 days.
"Extra-judicial killings of civilians and captured soldiers have occurred in various parts of the country, as evidenced by the discovery of large numbers of bodies" in the capital Juba, as well as Malakal and Bor, the main cities in Upper Nile and Jonglei states.
"I condemn in the strongest possible terms the atrocities committed against innocent civilians of different communities by elements from both sides during the crisis," said Hilde Johnson, UN representative in South Sudan.
UN humanitarian officials say thousands are feared dead in the conflict which erupted on December 15.
The UN mission said it is "actively collecting information" on the atrocities to be used for future official inquiries.