Image: Spotify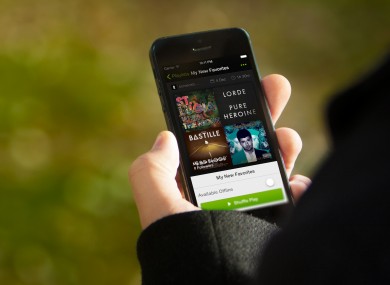 Image: Spotify
FREE USERS OF Spotify will now be able to listen to as many tracks as they want as it removed its caps on ad-supported streaming music on the web.
Originally, the music streaming service limited you to around 3 hours a month with ads after a six-month grace period, but now those restrictions have been removed on the web version.
The app version is also free, but only allows you to listen to shuffled songs instead of allowing you on-demand listening. Users will still have to pay €9.99 for the premium version if they want complete control on mobile.
The move comes after headphone brand, Beats by Dr. Dre, announced its own music streaming service Beats Music earlier this week. The service, which will launch on 21 January, is placing an emphasis on curation, hiring a team of music experts to create specialised playlists for listeners.
The service will come with a catalogue of 20 million songs from the major record labels and will be made available on iOS, Android and Windows Phone.