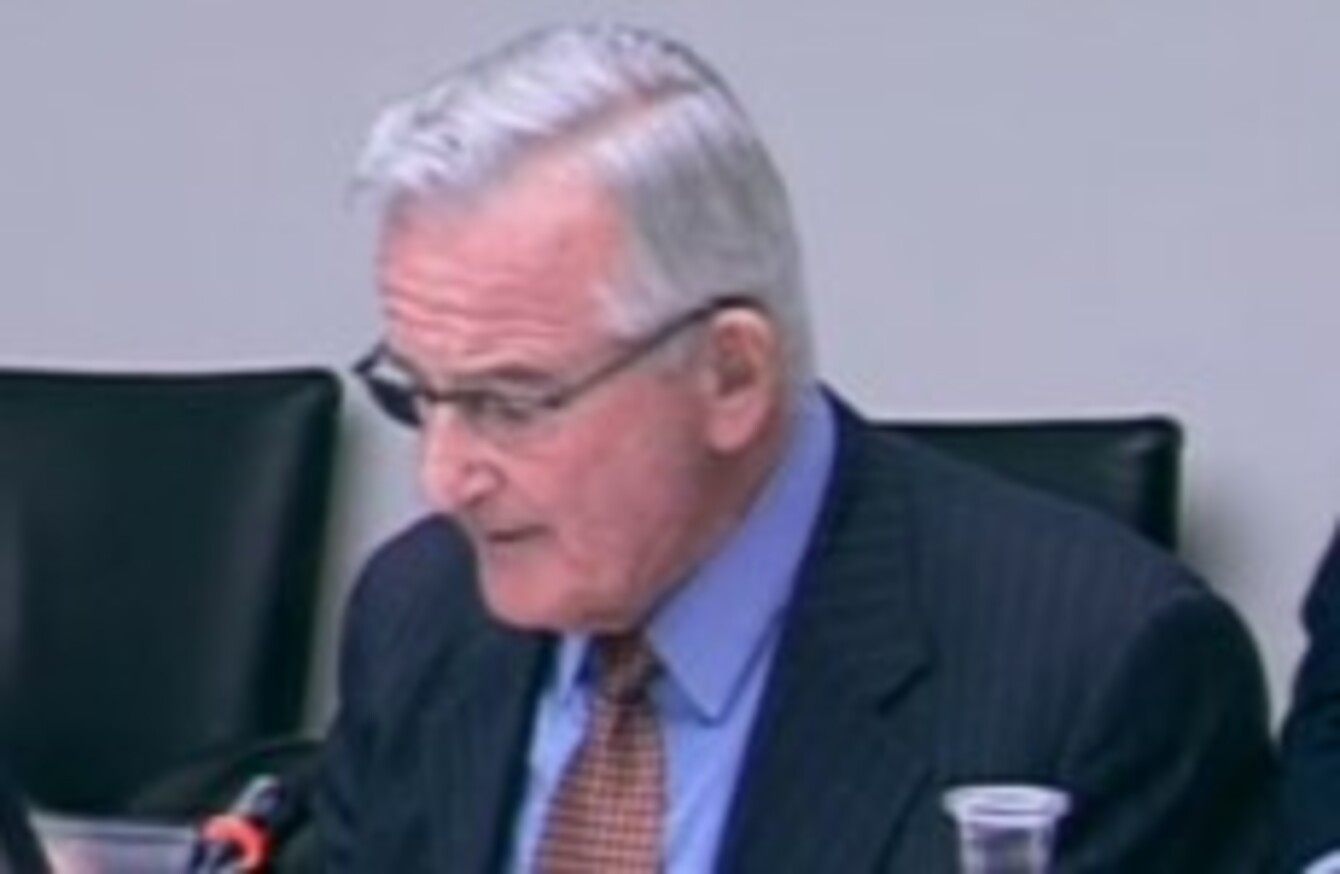 Chairman of St Vincent's Group, Noel Whelan
Image: Screengrab
Chairman of St Vincent's Group, Noel Whelan
Image: Screengrab
THE HEADS OF the St Vincent's Hospital group has said that the group was always of the opinion that they were compliant with HSE pay caps.
Appearing before the Public Accounts Committee today, the group's chairman Noel Whelan revealed that some of the legal advice they had received had come from former Justice Minister Michael McDowell.
Whelan accepted that the group wasn't in fact compliant in the eyes of the HSE and that the group would "swing around to compliance" and that they "wished to be compliant".
"Technically, we were compliant, but in the public interest we probably weren't compliant," Whelan said.
He had previously told the committee that no fees are paid to directors and that the board was looking to change the governance of the hospital.
"We are willing to adapt the group model in the public interest. Our prime concern We are willing to add a public interest committee to the board."
Reveal
PAC members had been angered before Christmas when St Vincent's released the details of the pay received by CEO Nicholas Jermyn.
At the time, committee chair John McGuinness said it looked "like an attempt to hide something".
Today, Fine Gael TD Simon Harris took up the baton on that issue.
Harris asked Whelan to note that the timing was "regrettable", but Whelan said that the timing was done as soon as was possible.
He accepted that the timing had "irritated" people but said that convening a special board meeting with volunteer board members was not always fully flexible.
Legal advice
When later grilled by Sinn Féin's Mary Lou McDonald, Whelan revealed that one of the hospital's legal counsels was Michael McDowell.
He said that the group had been in contact with Arthur Cox solicitors first and had received confirmation that they were compliant with HSE pay rules, but accepted that the HSE disagrees.
Whelan said that McDowell had informed the board that they were "not running against" government policy.
Top ups
The group CEO Nicholas Jermyn, who was revealed to have earned an additional €136,591 on top of his HSE salary, told the committee that he was now being paid solely from income from the private hospital in the group.
It was confirmed by St Vincent's that the seven senior staff who had received top up payments were now being "regularised" and that they were aiming for a deadline of March to have all contracts brought into line.