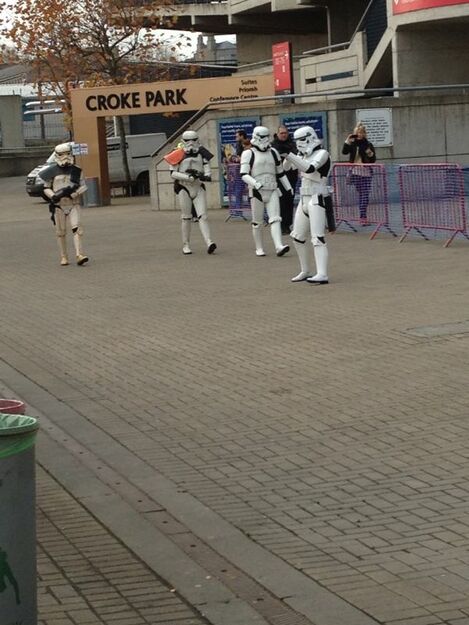 IF YOU GO down to Croke Park today, you're in for a big surprise.
But don't panic – if you find yourself starring at a real-life stormtrooper, it's not because Ireland is under attack.
They're here to welcome people to the two-day open casting call for the new Star Wars film, which is taking place at the stadium.
Budding Jedis will be showing off their light sabre skills between 11am and 3pm today and tomorrow as they bid for two lead roles in the film.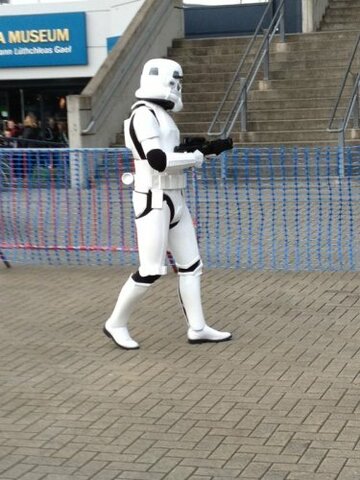 Disney (which owns the Star Wars franchise) is looking for a "beautiful, smart, athletic" actress to play a girl in her late teens and a "handsome, smart, athletic" man in his late teens or early twenties.
Does that sound like you?
Entry to the auditions is from the St Joseph's Avenue gate entrance, off Conliffe Road. Overnight camping isn't permitted, so leave the two-man tent at home.
Also, make sure you fit the basic criteria (young men aged 19-23 and women aged 17-18) before heading off to Croke Park, or you might find the force just isn't strong enough to get you in.
Pics: Becky Fizz