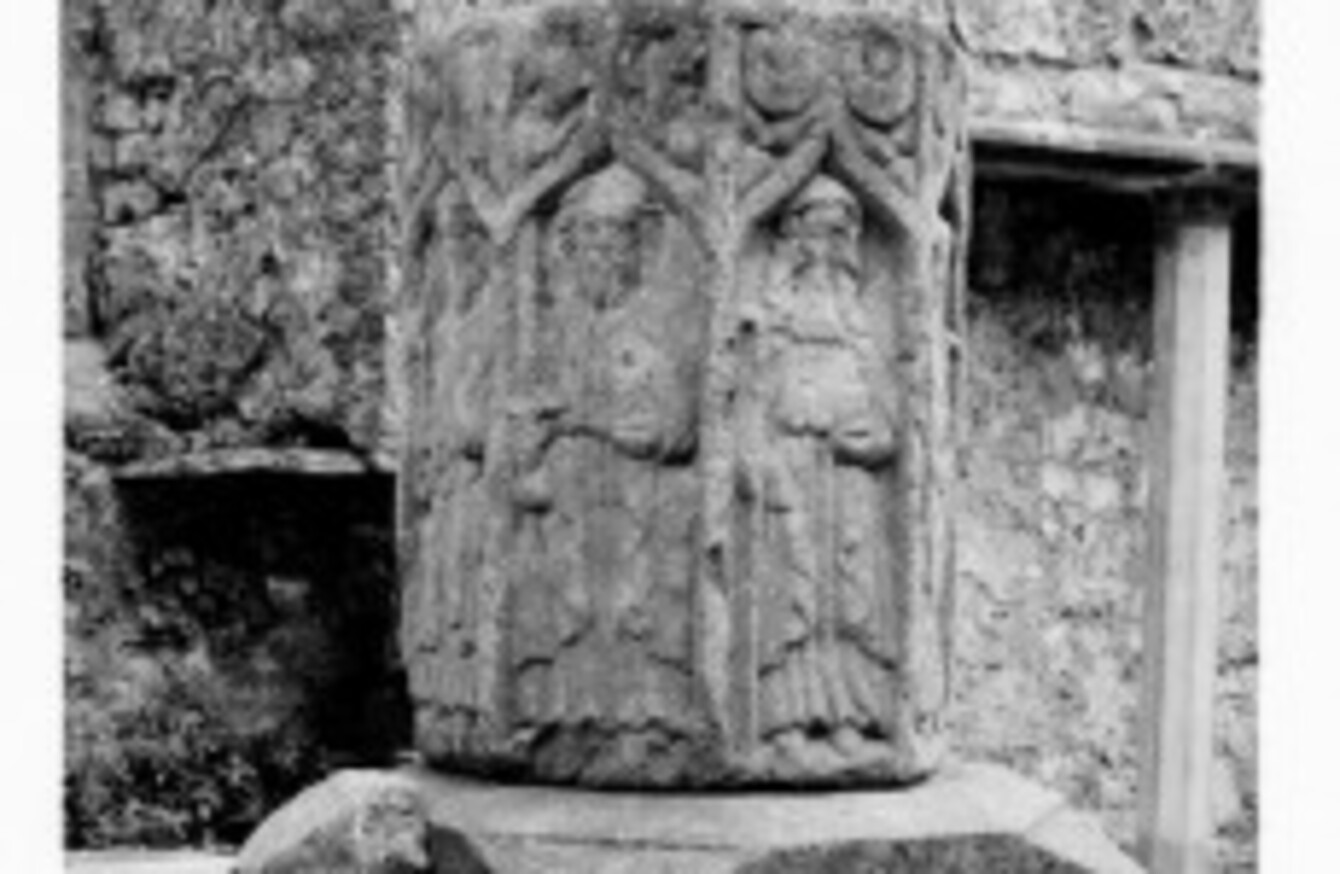 Stolen Relic
Image: National Museum of Ireland Facebook
Stolen Relic
Image: National Museum of Ireland Facebook
GARDAI ARE INVESTIGATING the theft of a 500-year-old medieval sculpture from the grounds of a church in County Meath.
The "baptismal font" thought to be worth at least half a million euro was taken from Rathmore Church between April 16th and May 10th.
The ancient artefact dates back to the 15th century and is associated with the church built by Sir Thomas Plunkett and his wife Marian Cruise, who are both ancestors of Saint Oliver Plunkett.
The octagonal shaped national monument is 2ft high and features carvings of the apostles on each of its eight panels, along with an engraving of the baptism of Christ.
Keeper of Antiquities at the National Museum of Ireland, Ned Kelly, said it would have taken a "well organised gang" to  remove the relic from its position on the grounds of the church.
"This is not something a single individual would have engaged in – this was done by a gang," Kelly told TheJournal.ie.
He added: "This is something that would have a significant value. This is the type of thing you find in medieval galleries across  Europe and North America."
It is a major antiquity from a protected national monument. This is a very important object, it is a major loss – every effort will be made to recover it.
Mr Kelly is meeting with gardai tomorrow to discuss the increase in thefts of religious artefacts form churches and places of national heritage. The meeting was organised before the latest theft.
Last March, the Heart of Saint Laurence O'Toole was stolen from Dublin's Christ Church Cathedral.
Anyone with information should contact gardai in Kells, County Meath at 046 924 0999 or Keeper of Antiquities at the National Museum of Ireland, Ned Kelly at 087 256 7294.