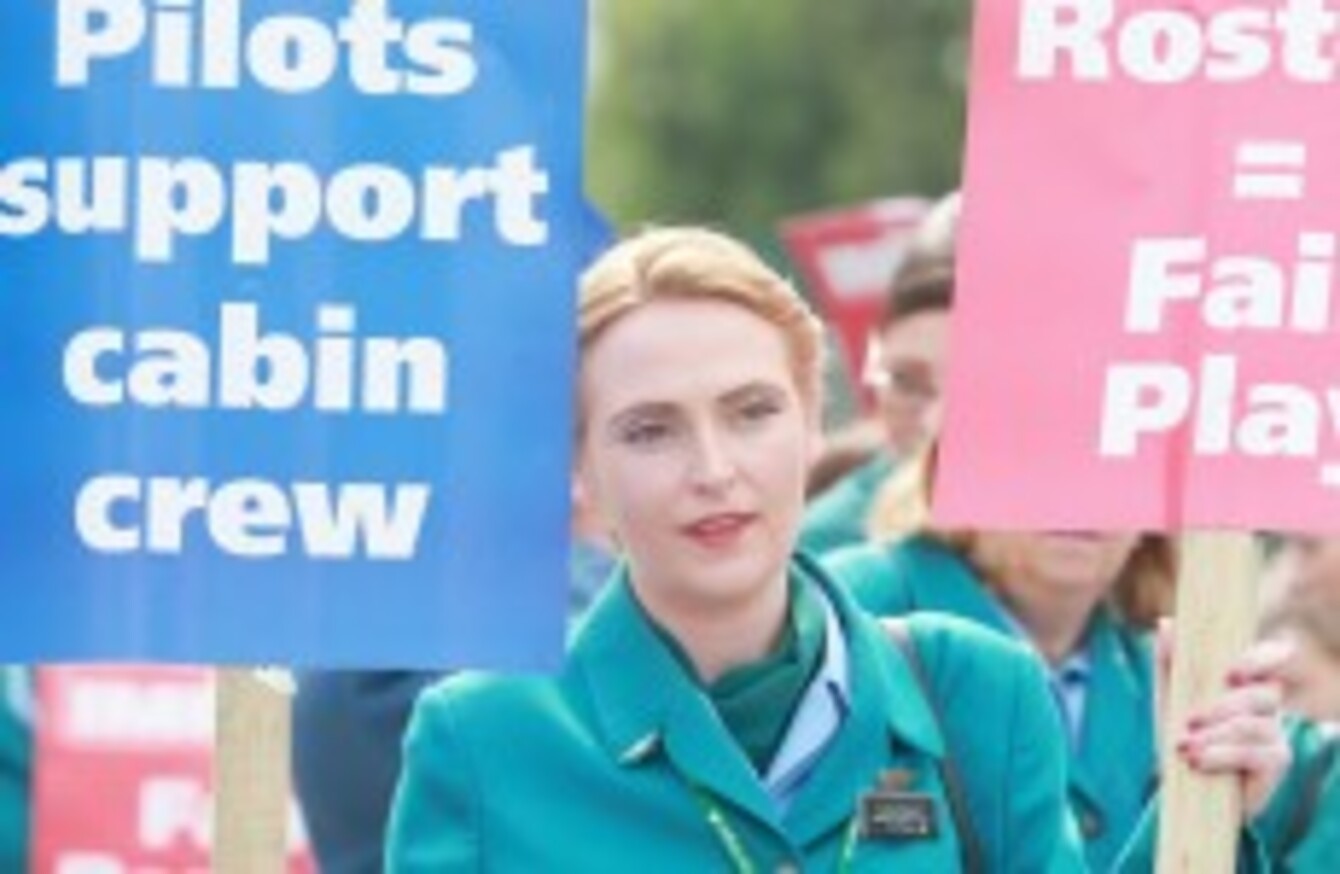 Image: Laura Hutton/Photocall Ireland
Image: Laura Hutton/Photocall Ireland
Updated 8.31pm
MINISTER FOR TRANSPORT Leo Varadkar has called the possibility of further industrial action at Aer Lingus "a matter of grave concern".
Impact cabin crew at the airline are to issue management with notice of two further one-day strikes.
Talks aimed at ending a long-running dispute over rosters fell through yesterday, despite claims from Aer Lingus that it was willing to continue negotiations.
"The alleged reason for this latest threat is the adjournment of discussions in order to give IMPACT time to consider the latest letter from Aer Lingus," Director of Communications Declan Kearney said.
This adjournment is being referred to by IMPACT as a collapse of the talks. Nothing could be further from the truth.
The proposals were described by the union as "unacceptable to staff because it would mean hundreds of jobs losses".
Varadkar has reminded both sides this morning that "the State's industrial relations machinery remains available to both sides and should be utilised, if direct negotiations have proved unsuccessful".
"This dispute can and will only be resolved through negotiation," he added.
The start of the June bank holiday weekend was marked by the cancellation of many Air Lingus flights form Ireland's three main airports.
Striking cabin crew at the airline are seeking "to test a system that ensures adequate rest between blocks of duty".
Aer Lingus said it is willing to "engage in a process to achieve the desired roster pattern", but in a way that does not impact on cost or operational efficiency.
Originally published 2.01pm