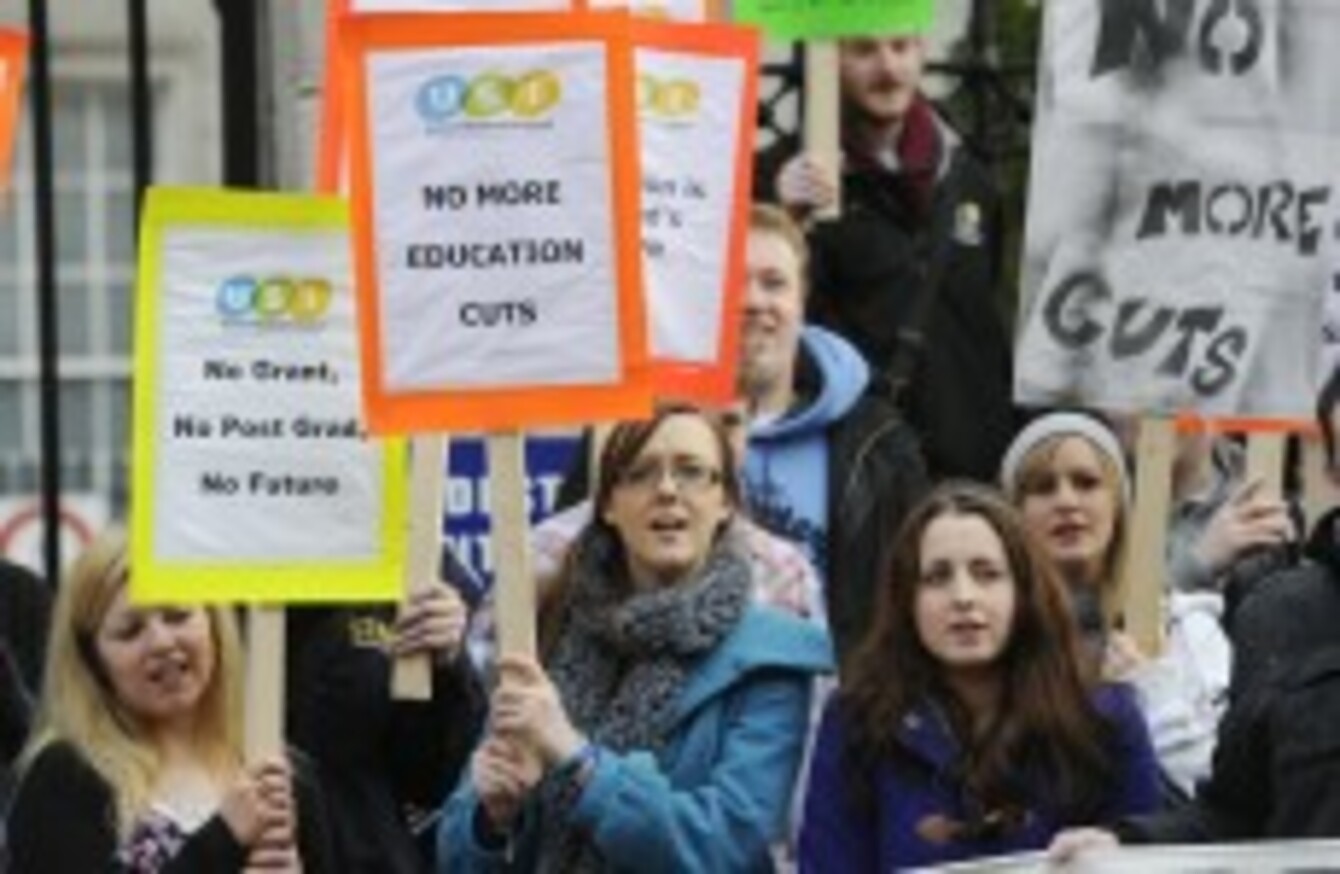 Students protesting against cuts to third-level grants earlier this year
Image: Sasko Lazarov/Photocall Ireland
Students protesting against cuts to third-level grants earlier this year
Image: Sasko Lazarov/Photocall Ireland
MORE THAN 65,000 applications have been made to the new student grant system introduced over the summer –  but decisions have been taken on just 12,000 applications so far, according to new figures.
More than one month after most third level institutions will have resumed classes after the summer, 52,430 applications from new students are still to be processed by the system.
The figures were released by Minister for Education Ruairí Quinn in response to a parliamentary question from Pearse Doherty of Sinn Fein.
As expected, Dublin received by far the most applications to SUSI – the new online grant processing system – with a total of 13,114. A decision has been made on 2,754 of these applications while 12,258 students are still waiting for a decision.
Cork had 6,461 applications from students with 5,047 still waiting, while Galway has just 747 decisions made on 4,177 applications.
Sinn Féin education spokesperson Jonathan O'Brien said he knew of at least two students whose place at third-level has been jeopardised as a result of the delays.
"The new SUSI on-line system was supposed to make the process of applying for a grant a good deal easier but regrettably, there have been serious flaws which have resulted in delayed payments, poor communication and inadequate responses to applications and document submissions," O'Brien said.
A spokesperson for SUSI was not available for comment.
Before the introduction of Student Universal Support Ireland students had to apply to their local authority or VEC for a grant. SUSI is centralised and online and has been accepting all new grant applications since June.
An estimated 40 per cent of all third-level students receive grants.