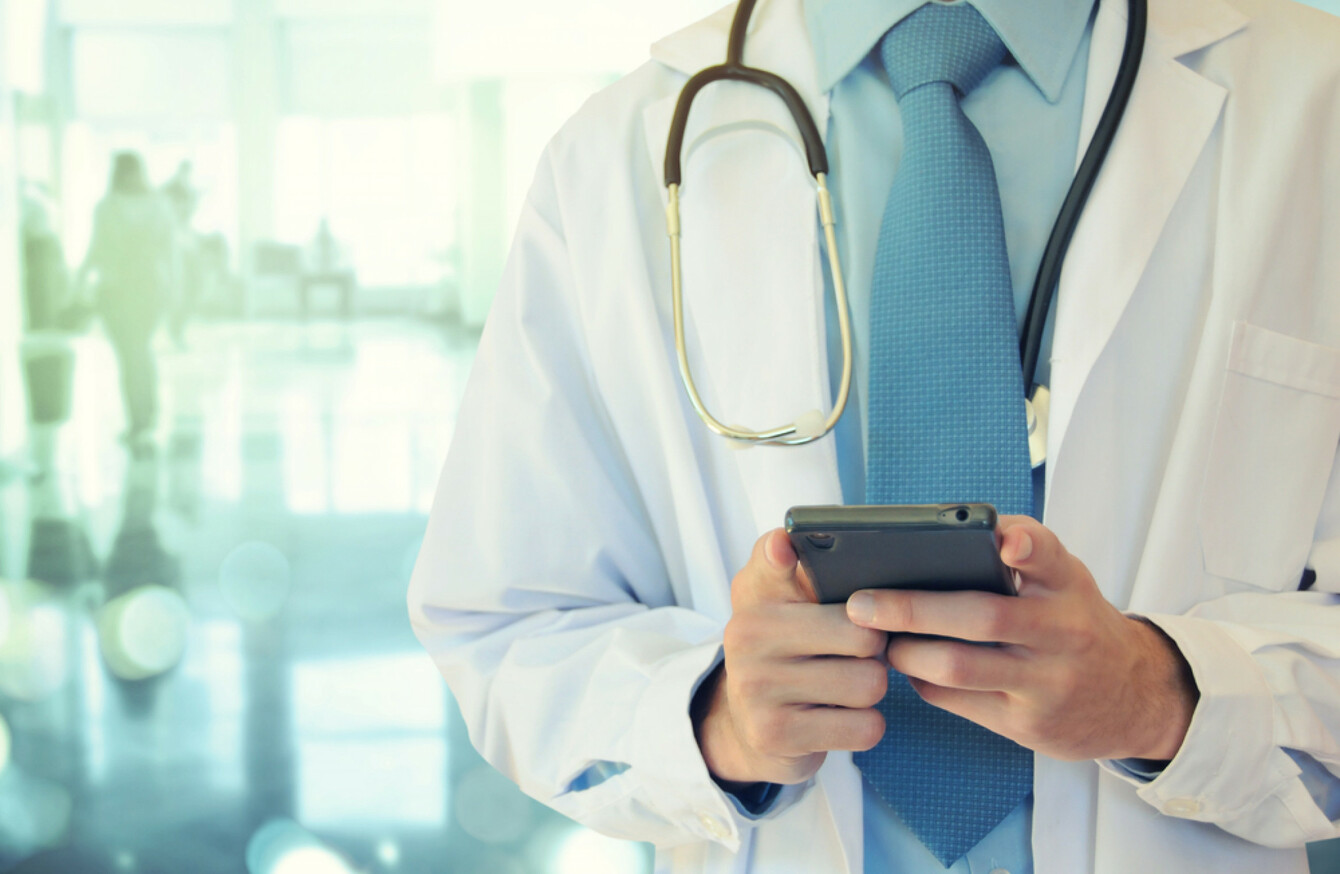 Image: Shutterstock/VAlekStudio
Image: Shutterstock/VAlekStudio
DOCTORS IN IRISH hospitals are sharing sensitive patient data with other healthcare professionals on Whatsapp.
Research published in the medical journal BMJ Innovations identified the widespread use of the instant messenger software WhatsApp for communication between health professionals at the University Hospital Limerick (UHL).
It also noted that anecdotally, this pattern is repeated across the country in other institutions and is unlikely to be unique to Limerick.
The paper, Whatsapp Doc?, found that 100% of respondents have a WhatsApp account and that 100% have an active 'group chat' used for clinical medicine at UHL.
Responding to an anonymised survey, 80% of the intern cohort at hospital confirmed that instant messaging systems are already informally integrated into modern medicine in Ireland.
These WhatsApp groups can vary, with approximately 10% including only interns, 70% also including senior house officers and registrars, and up to 20% of groups including consultants.
Sensitive data
The paper found a high incidence of sensitive patient data exchanged between physicians.
A total of 97% of surveyed doctors routinely send sensitive patient information on instant messenger without acquiring patient consent, despite the fact that 68% are concerned about sharing this information in such a manner.
"This cognitive dissonance is concerning, and perhaps reflects the pressures of modern medicine forcing doctors to behave in this way despite medicolegal misgivings."
It also noted that "modern medicine thrives on rapid, efficient communication, driven in part by the ever-increasing numbers of patients, increasing complexity of patient data and the multidisciplinary nature of medicine".
"Every member of a team feels they need to be in multiple places simultaneously and needs the ability to exchange information rapidly for the efficient day-to-day running of the hospital.
"In fact, 90% of physicians feel that they cannot provide the best possible clinical care without using instant messaging."
Some 95% of respondents said they feel that it is 'safer for patients' if everyone on the team uses an instant messenger, while 85% of interns feel they should be provided with a HSE-approved instant messaging solution.