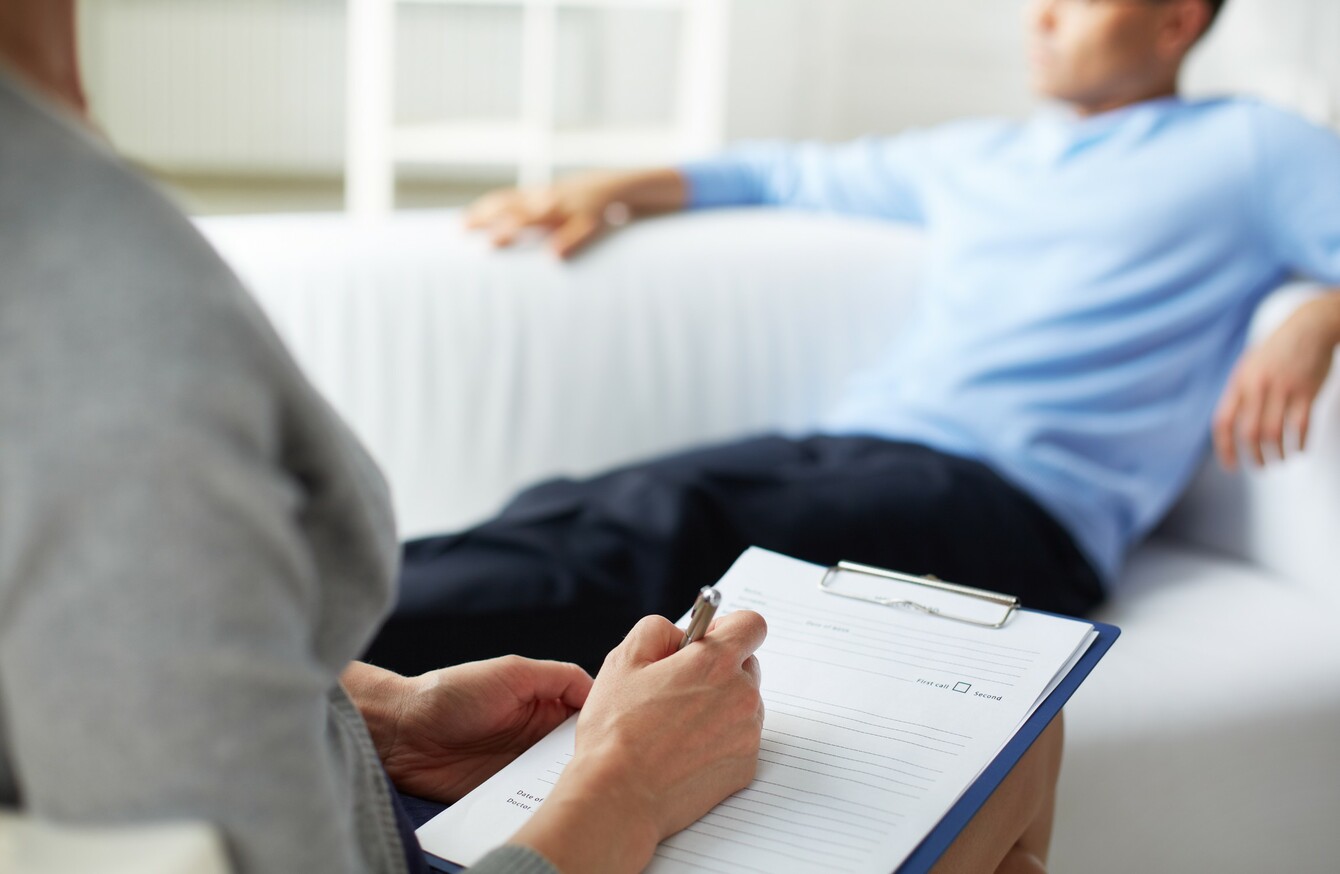 File photo
Image: Shutterstock/Pressmaster
File photo
Image: Shutterstock/Pressmaster
A WOMAN WHOSE son took his own life says that the mental health services in Ireland failed him.
Speaking to Ray D'Arcy on RTÉ Radio One today, Elaine Clear recounted how her son Dan Hogan had died by suicide in July 2014.
Elaine read extracts from Dan's diary at his inquest two weeks ago.
She told the host that her son had mental health issues from the age of 13.
When he was 13 I was studying and he came into my room and said 'mum can I have a chat?' I said yeah. He said 'mum I have something to tell you', so I said 'ok, go on. What is it?And he said 'I tried to kill myself last night'.
She said that Dan was popular at school and that rugby was "his passion", but his abilities had been dulled by medication.
She recounted one story of Dan asking for help at midnight, but none being available outside of his mother.
The following morning, the pair attended an emergency department, but left after waiting for four hours.
Dan was admitted to a mental health unit in Dublin.
Talking about his time staying there his mother said that while staff were helpful and "lovely", the system was "a series of locked doors".
The family were told that despite Dan's objections, the State could commit him to the facility, something which would stay on his record.
When he went back in he was on his own. I still have the memory of him standing at the window waving his hand frantically as we left and that was hard.
Reading from Dan's diaries, Elaine showed how Dan felt.
"Hospital was torture and traumatising and was physically, emotionally and mentally exhausting like nothing I've ever experienced before.
I felt alone and that no one close to me understood what I was going through. And it was a breakthrough for me being able to describe the depression and how it was for me like a pang of guilt or sadness repeating itself over and over and over.
D'Arcy recounted to her how Dan had told her "if this is my treatment, I'm fucked".
The inquest recommended that one of Elaine's key complaints – that adult family members be allowed stay with patients – be enacted.
Elaine spoke of how she was away and received a phonecall informing her that Dan had died. He had spoken to a psychotherapist and psychologist on the day.
"If I had him back now, I'd hug him, then I'd smack him. There was so much for him to do. He was 17."
She praised Dan's school St Mary's College, saying that she had spoken to his classmates at his funeral.
"I spoke at that funeral and I just asked them to please talk. Strength is in talking, not in silence."
Irish helplines
Samaritans 116 123 or email jo@samaritans.org
Console 1800 247 247 – (suicide prevention, self-harm, bereavement)
Aware 1800 80 48 48 (depression, anxiety)
Pieta House 01 601 0000 or email mary@pieta.ie – (suicide, self-harm)
Teen-Line Ireland 1800 833 634 (for ages 13 to 19)
Childline 1800 66 66 66 (for under 18s)