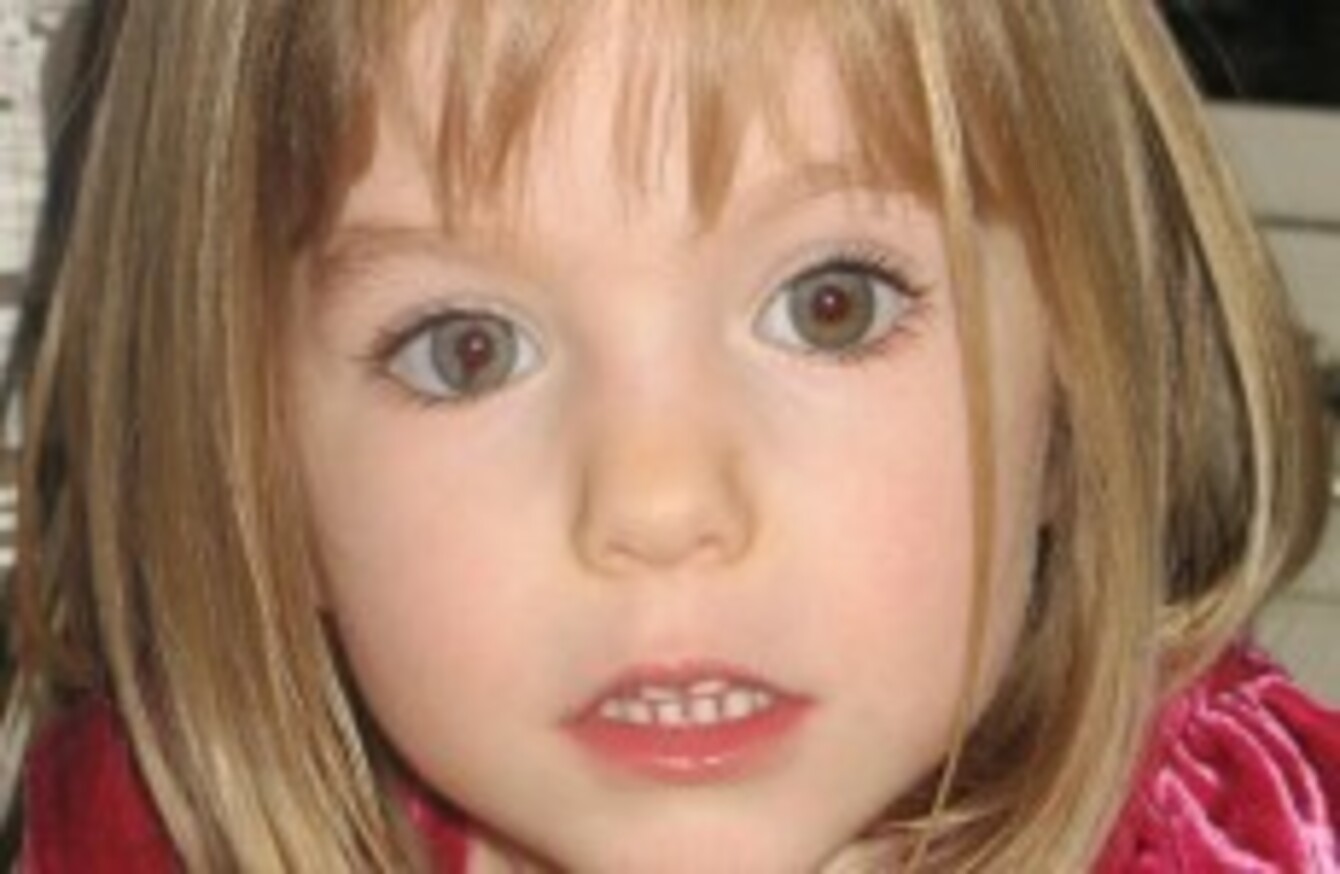 Image: PA Archive/Press Association Images
Image: PA Archive/Press Association Images
POLICE IN AUSTRALIA have moved to dampen speculation that the skeletal remains found in a suitcase earlier this month could be those of Madeleine McCann.
Madeleine disappeared from her room on May 3, 2007, just days before her fourth birthday, in the small seaside resort of Praia da Luz in southern Portugal where she was on vacation with her family.
Police believe the remains found beside a motorway in Karoonda are those of a girl aged between two and four, who was possibly murdered as long as eight years ago.
A Scotland Yard spokesperson told the Guardian that detectives investigating the disappearance of Madeleine had made contact with Australian authorities.
However Detective Superintendent Des Bray, who is leading the investigation in South Australia, said the focus will remain within Australia at this time.
"It is highly unlikely that the victim is Madeleine McCann," Bray said.
At this time our inquiries will focus on where the evidence leads us in this investigation and at this point that primary focus remains within Australia.
Another police chief dismissed the speculation as 'attention seeking'.
Bray added that so far 32 children have been excluded as potential victims.
Portuguese police closed their investigation into Madeleine's disappearance in 2008 after 14 months but reopened the case five years later.
British police opened their own investigation in July 2013 and have since made several trips to Portugal. Excavations last summer revealed "no evidence" according Scotland Yard, but four people were indicted in July.
Additional reporting © AFP 2015.