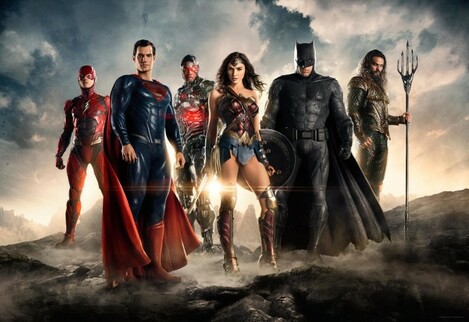 Source: Facebook/Justice League Movie
AFTER THREE YEARS of mounting anticipation, five of the world's most powerful team of superheroes will gather on our screens this weekend to honour the most iconic of all of them – Superman.
Justice League stars an undeniably impressive cast that includes Ben Affleck, Henry Cavill, Gal Gadot, Ezra Miller, Jason Momoa, Ray Fisher, Amy Adams, Jeremy Irons, Diane Lane, Connie Nielsen, J. K. Simmons and Belfast's own Ciarán Hinds.
But how much do we really know about the superheroes that will gather together to save the planet from the catastrophic threat of Steppenwolf and his army of Parademons?
Batman (played by Ben Affleck)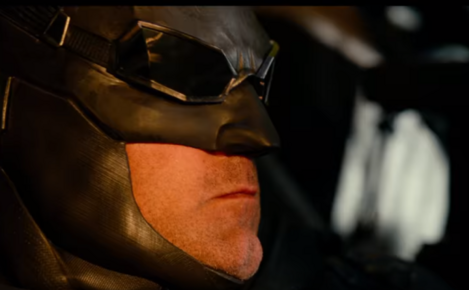 Source: YouTube
Just around the time that World War II was beginning, artist Bob Kane and writer Bill Finger unveiled a new character in Detective Comics – The Bat-Man, whose creation was originally a response to the popularity of Superman in Action Comics around this time.
His batwing cape was originally inspired by Leonardo Da Vinci's sketch of an ornithopter (an aircraft that flies by 'flapping its wings'). His alias Bruce Wayne was actually inspired by a real-life 18th century United States Army officer called Anthony Wayne. Kane also notes Zorro (created in 1919) as influences in the characters iconography.
Though Kane originally wanted Batman to have wings, he realised during conversations with Finger that these would be too cumbersome, so they replaced it with a cape, adding gloves so that he wouldn't leave fingerprints. Almost eighty years of comics, TV shows, figurines and films later, Batman is one of the most iconic superheroes of all time.
Wonder Woman (played by Gal Gadot)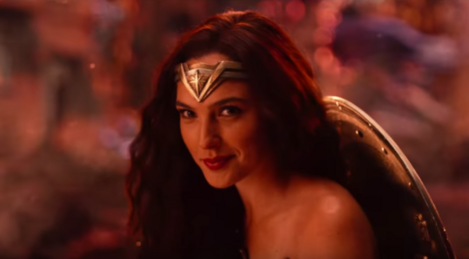 Source: YouTube
Founding member of the Justice League and Ambassador-at-Large of the Amazonian people, Wonder Woman first appeared in comics in October 1941 (making it to the cover the following January). She was originally created by American psychologist and writer William Moulton Marston and artist Harry G Peter.
When Marston (then-educational consultant at a company that would become DC Comics) wished to create a new character, his wife suggested a woman. Marston had already quite a name for himself by creating the technology used in the polygraph test.
The liberated character's look was influenced by Olive Byrne, who lived with the couple in a polyamorous relationship.
In an interview with The American Scholar in 1943, Marston said of the famous character:
Not even girls want to be girls so long as our feminine archetype lacks force, strength, and power. [...] The obvious remedy is to create a feminine character with all the strength of Superman plus all the allure of a good and beautiful woman.
Aquaman (played by Jason Momoa)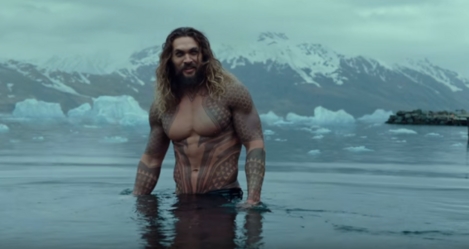 Source: YouTube
Emerging at the same time as his powerful Justice League members above, Aquaman was first unveiled in November 1941 in an issue of More Fun Comics, created by Paul Morris and Mort Weisinger. Within it, he first appeared as a self-narrated flashback that told his origin story.
During what is known as the 'Silver Age' of superhero-revival in the 1950s and 1960s, he also became a founding member of the Justice League. Originally, Aquaman could breathe underwater, control fish and underwater life by talking to them in their own language.
During World War II, Aquaman was depicted battling Nazi U-boats and various villains of the Axis powers, before he moved onto sea-based criminals in the 1940s and 1950s. Decades later, Aquaman's character has become more serious, with some story lines depicting him as king of Atlantis.
Cyborg (played by Ray Fisher)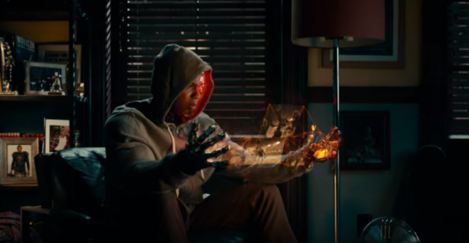 Source: YouTube
Not surprisingly, Cyborg's creation came around forty years after those of his Justice League cohorts above, in 1980. Created by Marv Wolfman and George Pérez (both still alive), Cyborg was originally a member of Teen Titans, a group of teenage superheroes.
Around five years after his creation, Cyborg was made popular by the Hanna-Barbera television show The Super Powers Team: Galactic Guardians, voiced by Ernie Hudson (of Ghostbusters film series fame).
Forty years after the character was first created, Cyborg will star in a standalone film in 2020, following his first cinematic appearance as a main character in Justice League this year.
The Flash (played by Ezra Miller)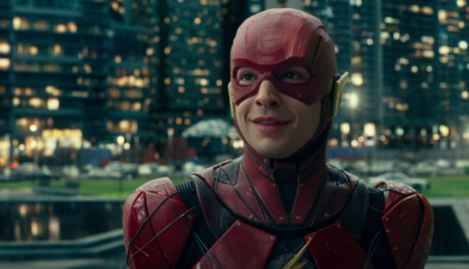 Source: YouTube
Just like Batman, The Flash was created back in 1939 by artist Harry Lampert and prolific writer Gardner Fox, who wrote over 4,000 comics, 1,500 of which were for DC Comics.
Over that time, there have been four different characters who have assumed the mantle of The Flash – a college athlete, forensic scientist Barry Allen and two descendants of Allen's. His original carnation gained his incredible speed from inhalation of hard water vapours.
When The Flash was revived during the 'Silver Age' of superheroes, it was so popular that it inspired the revival of other forgotten 'Golden Age' characters from DC Comics, including Green Lantern, so you can thank The Flash for its popular film reincarnation starring Ryan Reynolds too.
Source: Warner Bros. Pictures/YouTube
Want to learn even more about the world's most famous superheroes? Justice League follows an unprecedented team of heroes – Batman, Wonder Woman, Aquaman, Cyborg and the Flash as they try to save the planet from an assault of catastrophic proportions. It's on general release today from Warner Bros.