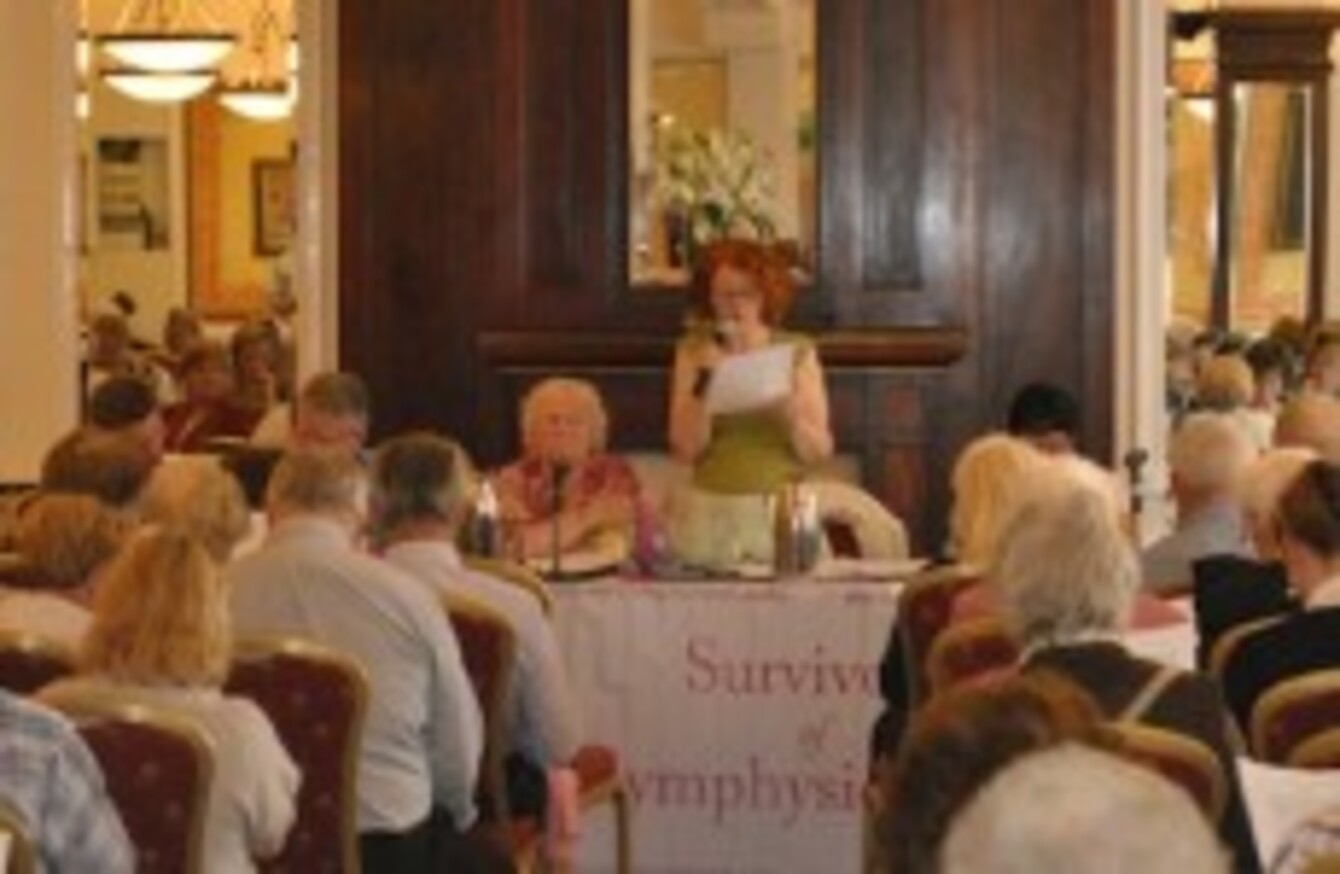 People at the SOS meeting today
Image: SOS
People at the SOS meeting today
Image: SOS
SOME SURVIVORS OF symphysiotomy procedures have said they will not engage with a mediation scheme which they say "seeks to buy their silence".
Survivors of Symphysiotomy – one of three groups representing women who had the barbaric procedure performed on them – held an emergency general meeting in Dublin today to discuss a proposal from Minister for Health James Reilly to undergo a negotiated mediation rather than go through the courts for redress. The group say the scheme is exploitative and they do not want to be involved in it.
A spokesperson for the group said the process is comparable to that used for the Magdalene survivors, and denies women their rights.
"To treat survivors of symphysiotomy as though they were Magdalenes is to refuse to acknowledge the truth – that our members were victims of medical negligence," said chair Marie O'Connor. "They were betrayed by the medical professionals in whom they placed their trust at a most vulnerable time of their lives."
She said that the proposal is based on the draft findings of the Walsh report into the practice which she said found that most of the operations were "medically acceptable". "Victims will not allow themselves to be re-victimised by being forced to collude with the official line that symphysiotomy was acceptable medical practice," she said.
"To pretend that survivors are not victims of medical negligence allows the government to refuse to compensate them for their injuries and deny survivors access to the courts," she said.
Two other survivor groups – Patient Focus and SOS Ltd have indicated that they are in favour of the mediation, saying it could be less traumatic and time consuming.
"All the signs are that this is a scheme that aims to buy victims' silence in return for a sum of money that cannot be disclosed," said O'Connor.
Survivors met with Minister for Health James Reilly at the start of this month for almost two hours but some were unhappy with his response.
The Minister said that the negotiated mediation by a judge rather than going through the courts would save time and money.