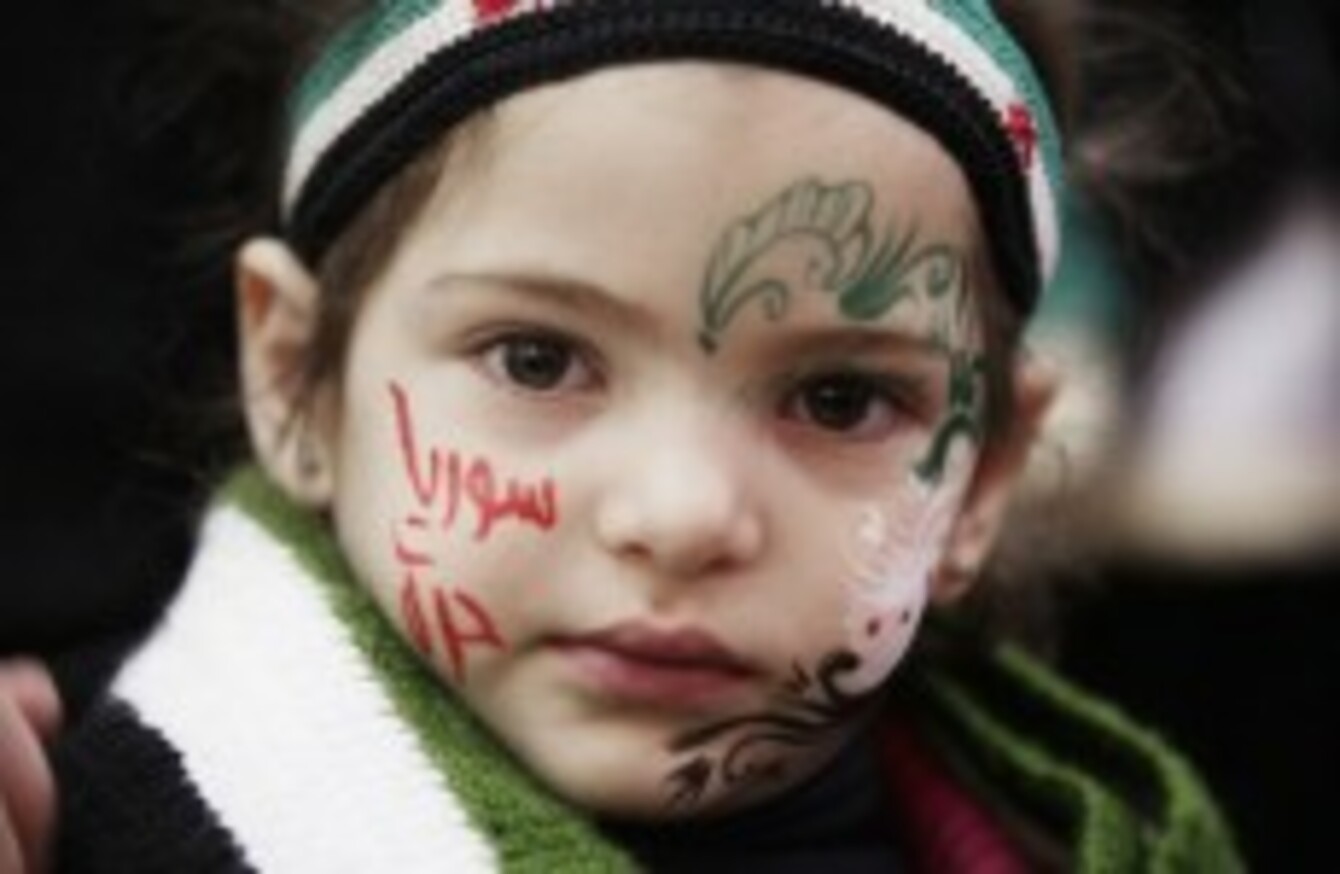 A Syrian girl attends a ceremony in Yemen to mark the anniversary of the uprising.
Image: Hani Mohammed/AP/Press Association Images
A Syrian girl attends a ceremony in Yemen to mark the anniversary of the uprising.
Image: Hani Mohammed/AP/Press Association Images
"SEND US MONEY, we're desperate. Send us weapons" – is the message coming out of Syria as President Bashar Assad's forces took control of the cities of Idlib and Deraa, another two strongholds of the dissent against his regime.
In an interview with the Associated Press, Ahmad Kassem, who coordinates military operations for the Free Syrian Army, called for money and weapons.
"We don't need fighters," he added. "We have excess men who can fight, but we need weapons to protect our land and honor."
The pleas come after Assad's forces stepped up efforts in the cities of Idlib and Deraa. According to Reuters, efforts to crush the uprising escalated in the past two days and the cities are now in Government control.
SANA, the State news agency, has said that security has been restored to Idlib after what it claims were disturbances by armed terrorist gangs.
Attentions were then turned to Deraa, the birthplace of the revolution 12 months ago. British-based Observatory for Human Rights said 13 civilians and seven rebels were killed in clashes after the army stormed in.
On the diplomatic front, French President Nicolas Sarkozy has likened Assad to a murderer.
UN envoy to Syria Kofi Annan has received a reply to proposals he put to Syrian authorities last weekend. However, he wants further clarifications.
Annan "has questions and is seeking answers," said a statement issued by his spokesperson in Geneva. "But given the grave and tragic situation on the ground, everyone must realise that time is of the essence. As he said in the region, this crisis cannot be allowed to drag on."
During his mission to Damascus, Annan urged Assad to embrace change and form the foundation for democracy.
The first anniversary of the uprising against Assad falls tomorrow but the Syrian army now appears to be winning on all fronts.
The well-organised and loyal forces defeated the FSA in all territories it had made small gains in.
After nearly four weeks of relentless shelling, the government reclaimed Baba Amr in Homs on 1 March. Hundreds – maybe thousands – were killed and the humanitarian situation became so grave the majority of families fled their homes.
Idlib was reclaimed in just three days of violence. There are now serious concerns that the country will descend into all-out civil war.
Reports and videos from Syria cannot be independently verified as the authorities have restricted journalists' and photographers' access.
-Additional reporting by AP