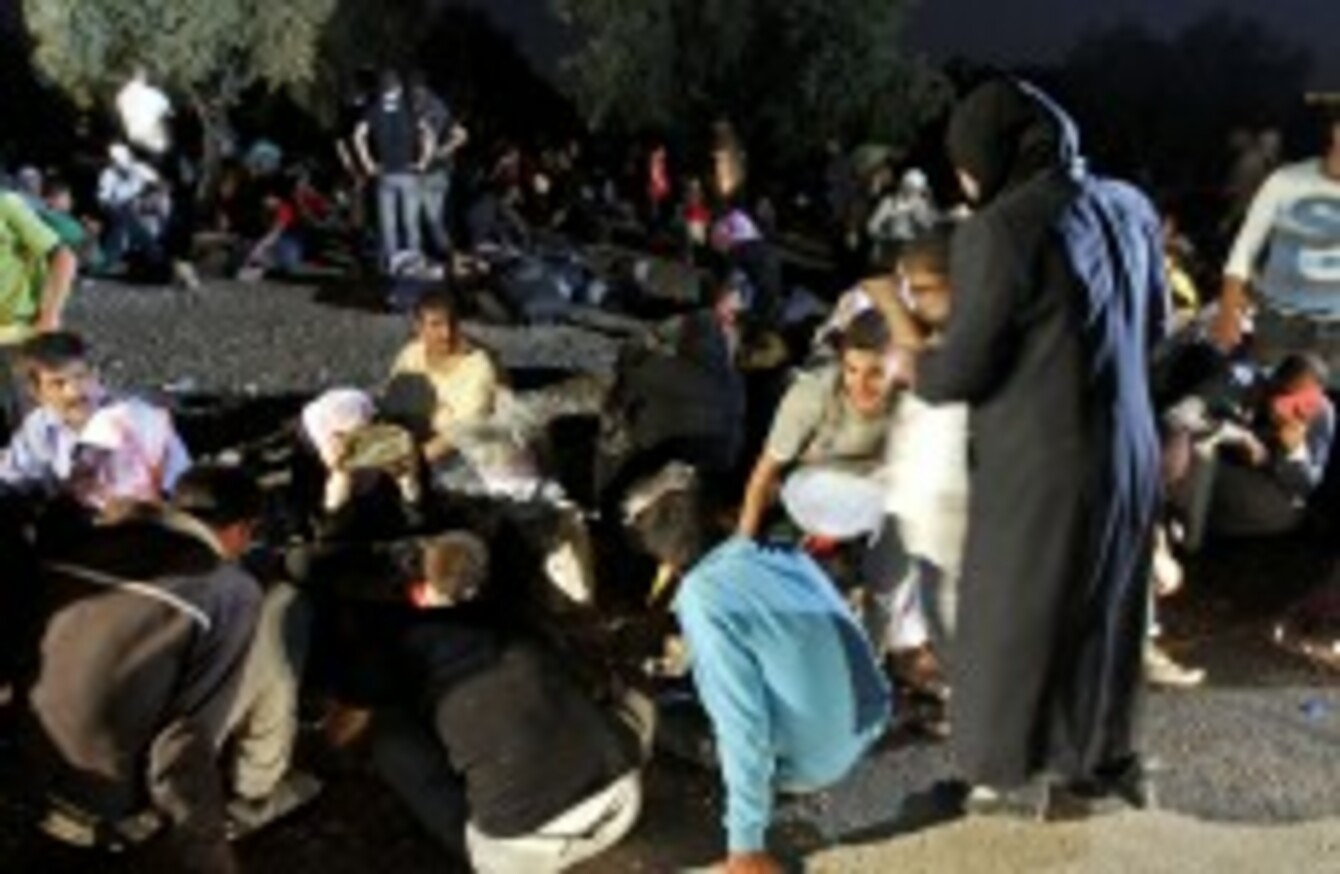 Image: AP Photo/Raad Adayleh
Image: AP Photo/Raad Adayleh
SOME SYRIAN PEOPLE have had to kill and eat cats and dogs to survive, a new report from Amnesty International says.
Squeezing the life out of Yarmouk: War Crimes against Besieged Civilians, is published ahead of the third anniversary of the crisis in Syria, and looks specifically at the city of Yarmouk.
A quarter of a million civilians are currently living under siege across Syria.
According to Amnesty International, in Yarmouk:
The besieged people have little food; some have resorted to killing cats and dogs to eat while those who forage for leaves and weeds for their families to consume are prey to government snipers.
It said that in other areas where the government retains popular support, "civilians have come under siege from armed opposition forces who have severed much-needed food, fuel and medical supplies".
Yarmouk is located 8km from the centre of Damascus.
Conflict
A Palestinian family who fled from the Palestinian refugee camp of Yarmouk in Syria to Lebanon. Pic: AP Photo/Hussein Malla
Thousands of people displaced by fighting in other parts of Syria arrived to seek shelter in Yarmouk, while thousands of its existing residents left to seek shelter elsewhere.
The report states that war crimes and crimes against humanity have been carried out on Palestinian and Syrian civilians in Yarmouk.
It highlights the deaths of nearly 200 individuals since the siege was tightened in July 2013 and access to crucial food and medical supplies was cut off.
According to Amnesty International's research, 128 of those who have died starved to death in the catastrophic humanitarian crisis that has emerged.
Life is unbearable
Colm O'Gorman, Executive Director of Amnesty International Ireland said that life in Yarmouk has grown "increasingly unbearable for desperate civilians", who find themselves "starving and trapped in a downward cycle of suffering with no means of escape".
Civilians of Yarmouk are being treated like pawns in a deadly game in which they have no control.
According to Amnesty, government forces and their allies have repeatedly carried out attacks, including air raids and shelling with heavy weapons, on civilian buildings such as schools, hospitals and a mosque in Yarmouk.
"Launching indiscriminate attacks on civilian areas, leading to deaths and injuries, is a war crime," said O'Gorman.
Disappeared
Amnesty said that medical workers have been repeatedly harassed, and at least 12 have been arrested during the siege. Six disappeared after being seized by Syrian government forces. At least one doctor is believed to have died as a result of being tortured in custody.
At least 150 people from Yarmouk have been arrested since April 2011, with more than 80 still in detention as of late February 2014. Amnesty International is calling for the immediate and unconditional release of all those who have been detained solely for their political opinions or identity.
The siege of Yarmouk amounts to collective punishment of the civilian population. The Syrian government must end its siege immediately and allow humanitarian agencies unfettered access to assist suffering civilians.
Amnesty International is calling for anyone suspected of committing or ordering war crimes or crimes against humanity to be brought to justice, including through referral of the situation in Syria to the Prosecutor of the International Criminal Court.