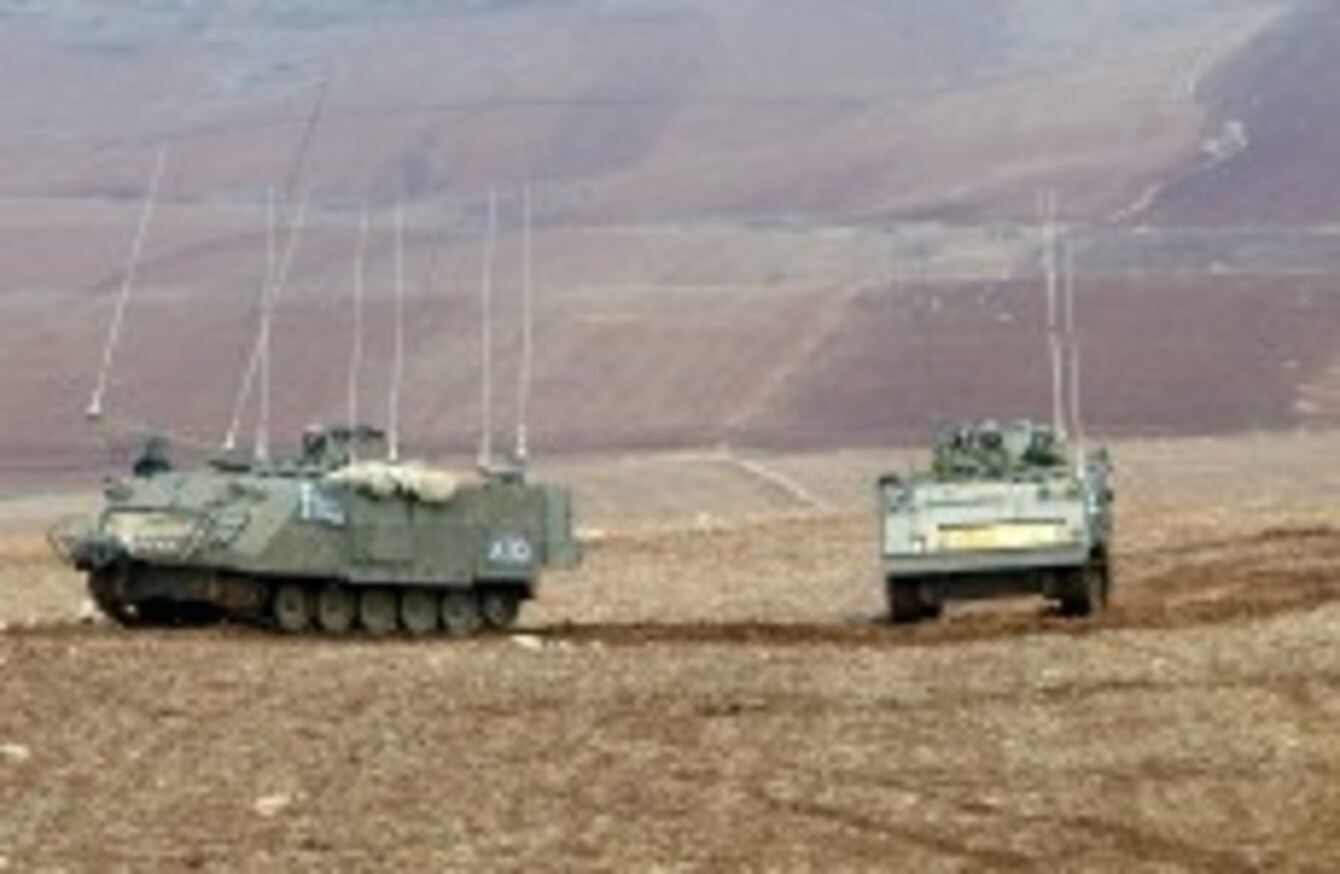 Image: Mohammed Ballas/AP/Press Association Images
Image: Mohammed Ballas/AP/Press Association Images
A MORTAR SHELL hit an area of Israeli territory today, the country's defence forces confirmed.
In a statement, it said the shell hit an open area in the vicinity of an Israeli Defence Forces post in the central Golan Heights, as part of the internal conflict inside Syria, and caused no damage or injuries.
In response, IDF soldiers fired tank shells towards the source of the fire, confirming direct hits.
The IDF said it has filed a complaint with the UN forces operating in the area, stating that fire emanating from Syria into Israel will not be tolerated and shall be responded to with severity.
Yesterday, a mortar shell hit an IDF post in the Golan Heights adjacent to the Israel-Syria border, also as part of the internal conflict inside Syria. IDF soldiers fired warning shots towards Syrian areas in response, and the IDF also filed a complaint through the UN forces operating in the area.
Last Sunday, Chief of the General Staff Lt Gen Benny Gantz said of the Syrian fighting: "This is a Syrian issue that could become our issue." He also instructed forces in the field to remain alert in protecting the Golan Heights and preventing violence from spilling across the border.
Fears of a spillover of the conflict, which has ravaged Syria for the past 20 months and left tens of thousands dead, have widened as violence has spread to Syria's borders with Turkey, Lebanon, Jordan and Iraq.
Since Israel and Syria signed a 1974 agreement on security in the buffer zone, a 1,200-strong unarmed UN force has patrolled it.
- Additional reporting AFP