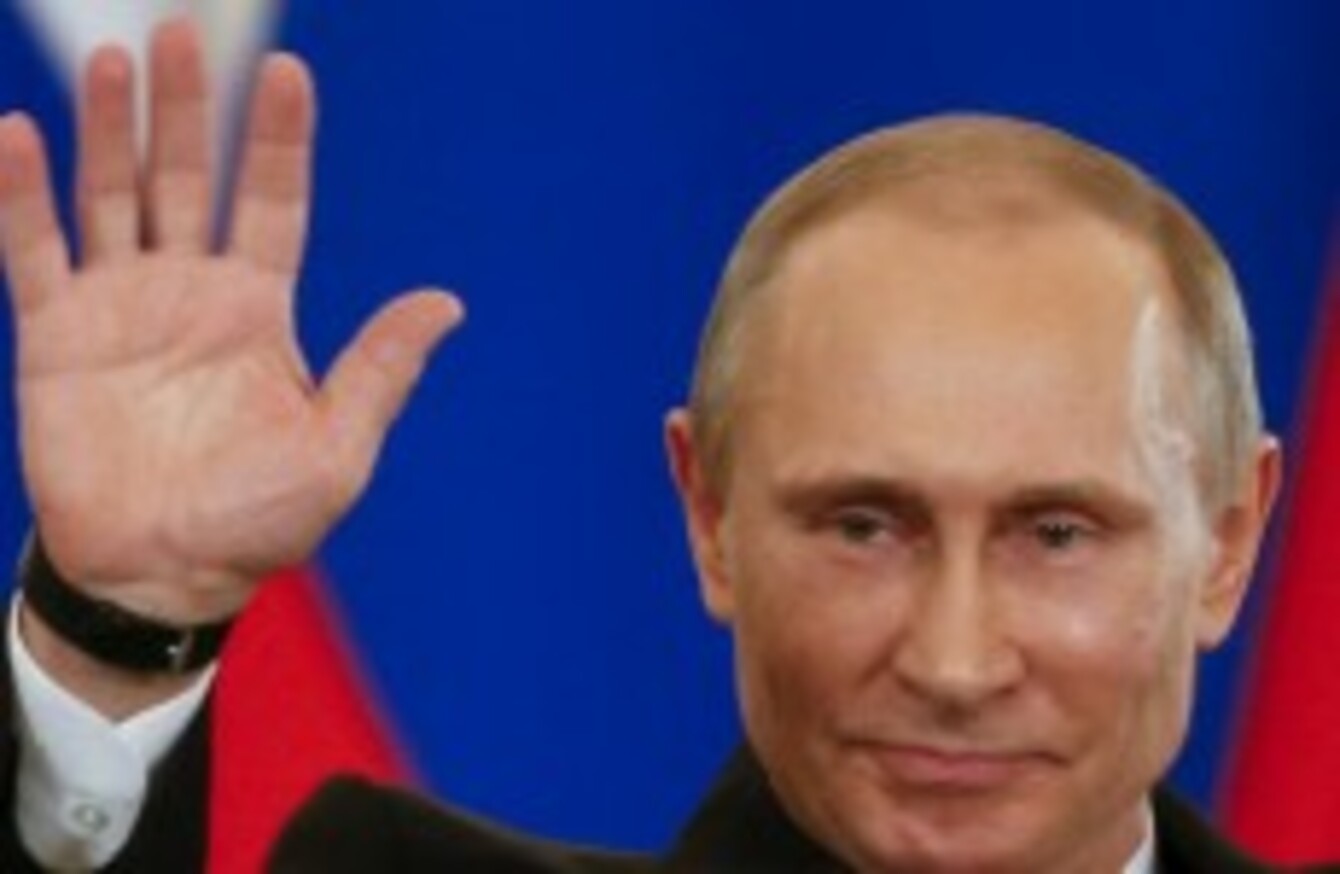 Russian President Vladimir Putin
Image: AP Photo/Alexander Zemlianichenko
Russian President Vladimir Putin
Image: AP Photo/Alexander Zemlianichenko
THE ESCALATING CRISIS in Ukraine will be high on the agenda for EU leaders today as the Foreign Affairs Council meets in Luxembourg.
The Union's relationship with the Russian Federation will also be scrutinised further.
Ukraine sent special security forces into the city of Slavyansk yesterday to regain control of a police station that had been seized by about 20 militants, resulting in dead and wounded on both sides, according to Ukraine's interior minister.
Speaking ahead of the meeting, Tánaiste and Minister for Foreign Affairs Eamon Gilmore said that the focus will be on supporting Ukraine "politically and economically".
We will also take stock of the EU's relationship with Russia, which is, of course, under significant strain.
However, he said that it is "vital" that dialogue with Russia isn't cut off, emphasising that it has been Ireland's position on the crisis.
"There is an urgent need for a de-escalatation of the crisis and for Moscow to engage in serious dialogue with Ukraine's interim government," the Tánaiste added.
In emergency midnight talks last night at the United Nations, Russia pinned the blame on the pro-Western interim government in Kiev, which took power in February, as Britain, France and the United States pointed the finger at the Kremlin.
Russia, which called the meeting, said it was "the West who will determine the opportunity to stop the civil war in Ukraine" and alleged that Kiev was poised to unleash military action.
The EU's engagement with Bosnia-Herzegovina and developments in Syria will also be discussed at the EU Foreign Affairs Council meeting.
Additional reporting by - © AFP, 2014