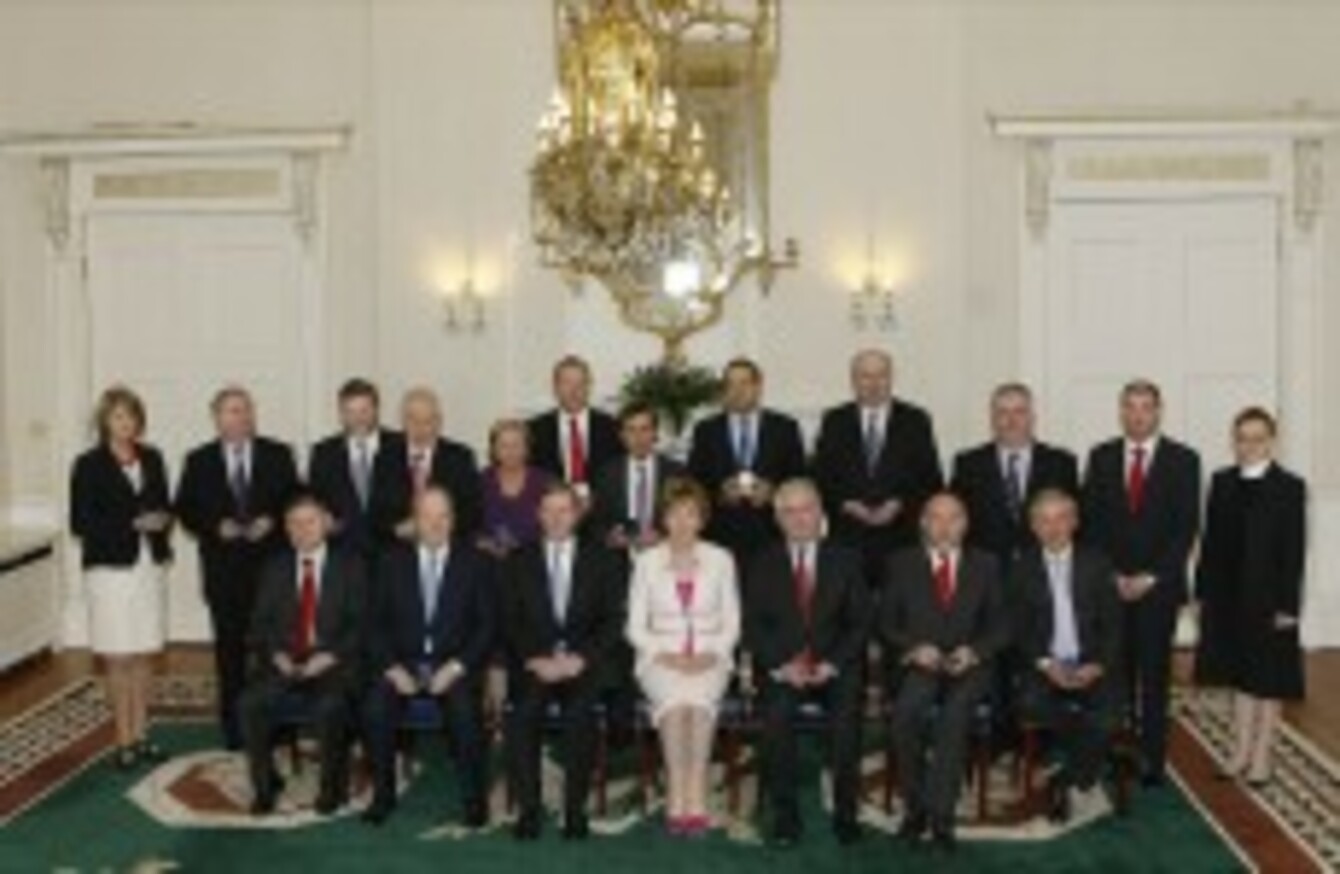 The new ministers at Áras an Uachtarain yesterday
Image: Julien Behal/PA Wire
The new ministers at Áras an Uachtarain yesterday
Image: Julien Behal/PA Wire
THE FIRST ACT of the new coalition government has been to announce a reduction in ministerial pay. The new minister have also agreed to look at ways to reduce their transport costs.
The Fine Gael and Labour government met for the first time last night after Enda Kenny was elected Taoiseach and appointed his cabinet, all of whom received their seals of office from President Mary McAleese.
At their meeting, the new cabinet agreed to reduce the Taoiseach's pay by 6.6 per cent from €214,187 to €200,000.
The Tanaiste and new minister for foreign affairs Eamon Gilmore will earn €184,405 which is down from €187,486.
The pay for the 15 new government ministers' pay has also been recduced from €181,283 to €169,275.
The as yet unnamed ministers of state will earn €130,042 which is down from €139,266.
It was also agreed that the office of transport and public works will look at ways in which to reduce the cost of ministerial transport within the next two weeks.
The new Taoiseach will meet with his cabinet again today with it speculated that the new junior ministers will be appointed.