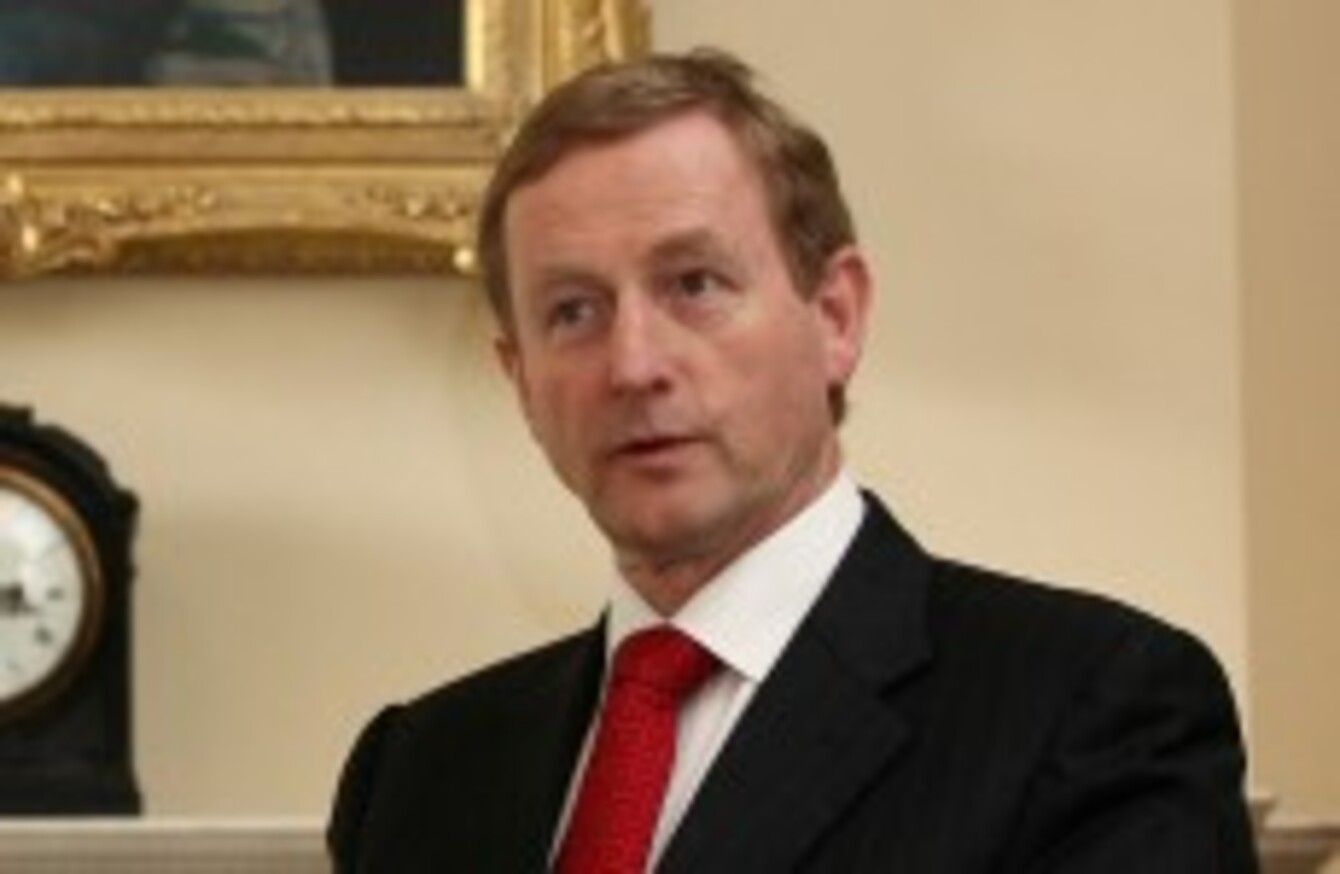 Image: Peter Macdiarmid/AP/Press Association Images
Image: Peter Macdiarmid/AP/Press Association Images
Updated 8.25am
A FINDERS FEE of €3,000 will be given to anyone who creates employment in Ireland that still exists two years later under a new scheme announced by Taoiseach Enda Kenny.
The Irish diaspora, estimated at some 80 million people, will be harnessed in order to create employment in Ireland and the finders fee scheme will form part of the government's jobs initiative due to be unveiled next week, reports the Irish Times.
Kenny is currently on the second day of a two-day visit to New York where he is meeting business leaders and attempting to attract investment into the country.
The project will be administered by the private sector interests and the IDA, reports RTÉ News.
Sustainable jobs created under the scheme will qualify for the €3,000 payment and the measure is aimed at small and medium enterprises.
When contacted by TheJournal.ie this morning as to whether the initiative would apply to the Irish diaspora only the department of An Taoiseach said that Enda Kenny would be providing more detail later today.
The Taoiseach will also hold meetings with businesses on Wall Street today as well as meet with Irish companies doing business in the US.
He has reiterated that Ireland's corporation tax rate of 12.5 per cent is not negotiable as he presses for lower interests rates on the country's EU/IMF bailout, the details of which will be hammered out once Portugal's bailout is finalised, Reuters adds.