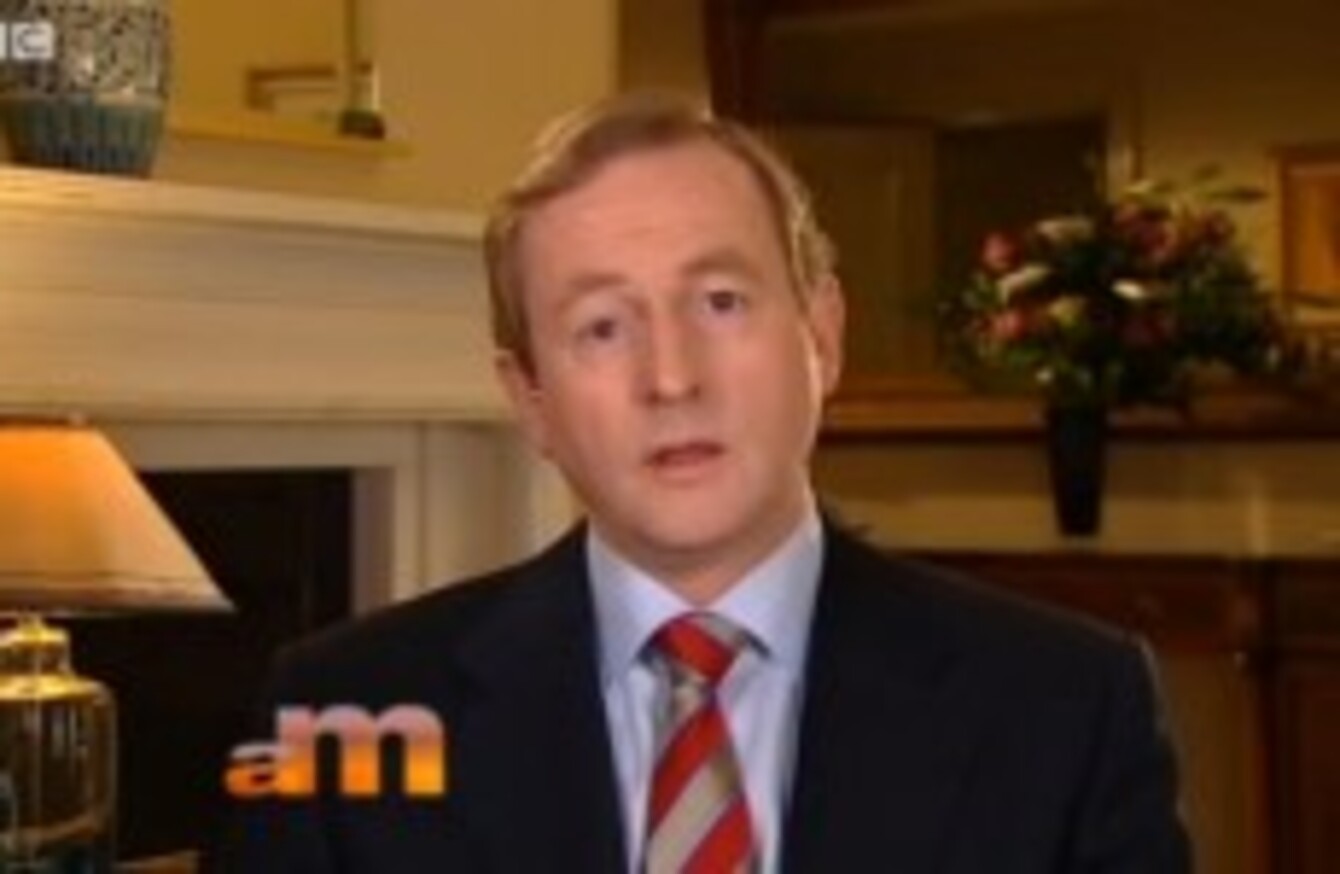 Enda Kenny on BBC television this morning
Image: Screengrab via BBC
Enda Kenny on BBC television this morning
Image: Screengrab via BBC
THE TAOISEACH ENDA Kenny has said that the Queen's visit to Ireland in the coming week is the "start of a new era" between Ireland and the UK.
Speaking on BBC's Andrew Marr programme, Kenny said that Queen Elizabeth would receive "a very warm welcome from the vast majority of Irish people," when she and her husband Prince Philip arrive in Ireland on Tuesday.
He added:
The visit of Queen Elizabeth is the start of a new era between both countries and it is one based on respect and friendship and mutual recognition of two countries having normalised relations.
Preparations are well underway for the first visit of a reigning British monarch to Ireland in 100 years.
Representatives from Buckingham Palace are expected to arrive in the country today while gardaí have been installing barriers and road blocks across the routes which the Queen will travel.
The visit comes amid a rise in dissident republican violence with security services on heightened alert ahead of the four-day trip.
The Queen will visit the Garden of Remembrance where she will pay tribute to Irish republicans involved in the 1916 rising as well Croke Park where British forces opened fire and killed 14 spectators and players in 1920.
Despite the controversy over those particular visits, Kenny told the BBC that the "the sites chosen by the Queen for her visit are sensitive and appropriate and send out a great message of healing of the past."