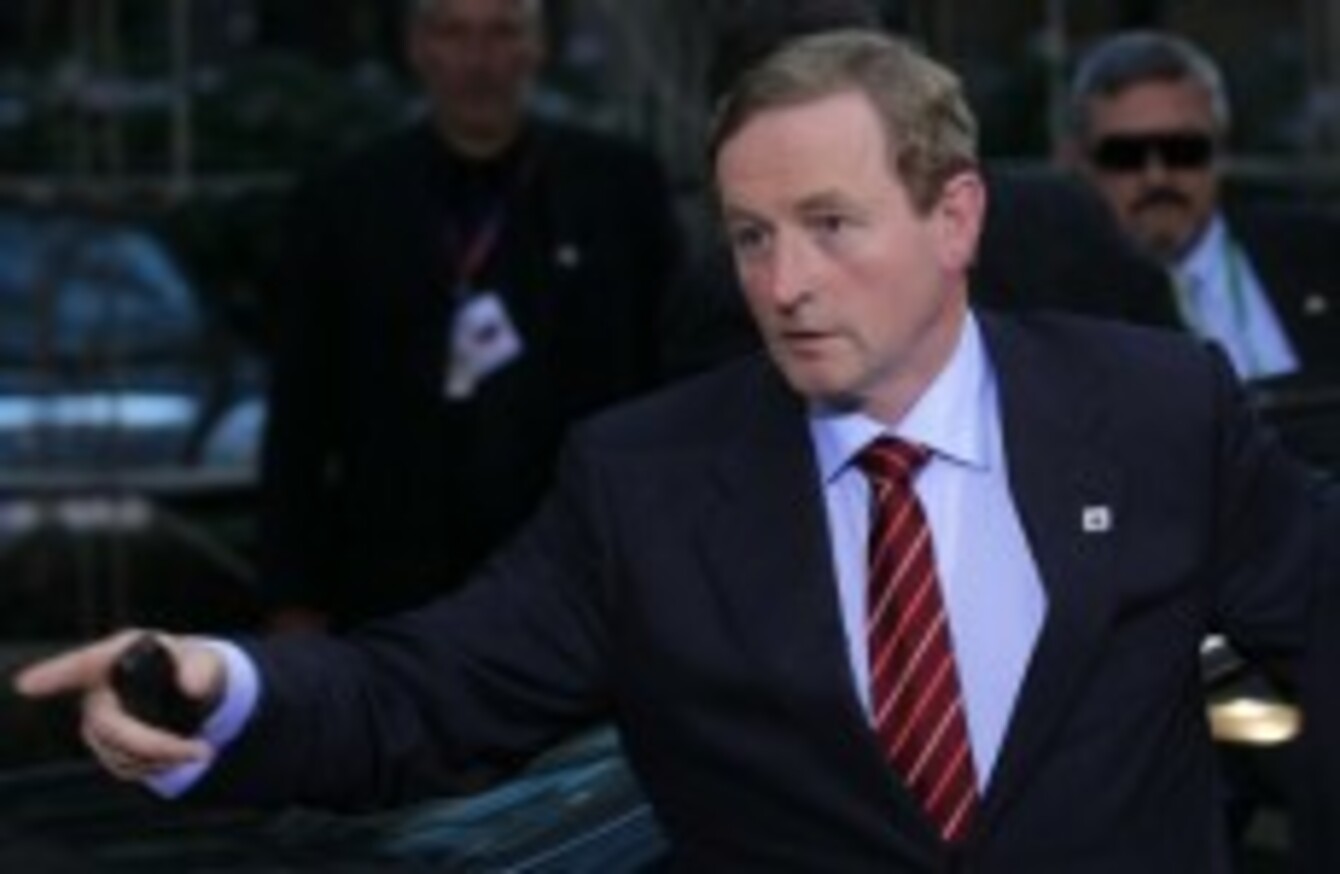 Image: AP Photo/Yves Logghe/PA Images
Image: AP Photo/Yves Logghe/PA Images
IN A MOVE REMINISCENT of Charlie Haughey's "we are living way beyond our means" broadcast decades ago, Taoiseach Enda Kenny is due to address the nation ahead of the Budget 2012 announcement next month.
Minister for Finance Michael Noonan is due to release the Budget on 6 December and is to announce the government's three-year financial plan tomorrow.
Kenny is expected to seek time from RTÉ for a televised address to the nation explaining the government's economic strategy and the state's position.
Yesterday, an opinion piece by the Taoiseach for the Irish Times outlined why he believes Ireland cannot go down the road of default, saying that the potential gains "do not justify the enormous risks from such a course of action".
Fine Gael's parliamentary party discussed the recent presidential election – in which their candidate Gay Mitchell received just 6.4 per cent of the vote – at a meeting last night, but party chairman Charlie Flanagan said that the main topic under discussion was the situation in Greece and the eurozone.
Kenny's announcement to his party colleagues that he will address the nation comes after yesterday's repayment of a $1 billion Anglo bond and the revelation that the Department of Finance accidentally counted the same €3.6 billion payment twice in its calculation of the state finances.
Is it not clear yet when the Taoiseach will hold his televised address.
Here's the main gist of what Haughey had to say in his address back in 1980: