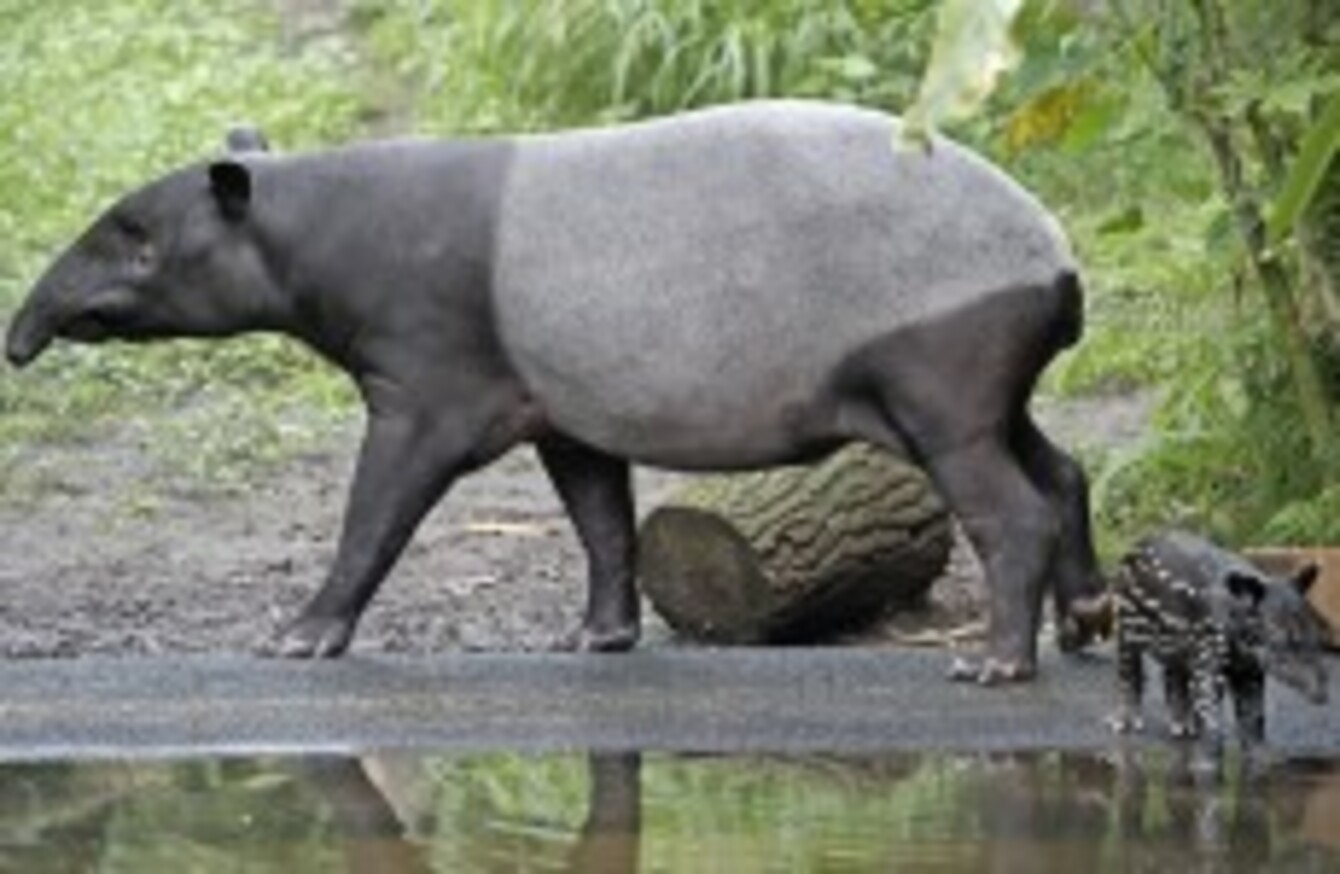 Image: Jens Meyer/PA Wire
Image: Jens Meyer/PA Wire
WARNING: This piece contains images that may upset some readers
A CHILD ATTACKED by a tapir in Dublin Zoo is lucky not to have caught an infection, a report by the doctors who treated her says.
The two-year-old was put in a serious condition when she was attacked by the normally docile animal last August.
The young girl was part of a supervised visit to the animal's enclosure at the zoo. It is believed that the tapir became agitated and attacked the child, leaving her with deep cuts on her arm and stomach. She underwent surgery in Temple Street Children's Hospital.
In this month's Irish Medical Journal, the doctors who treated present the case as an unusual example of trauma in children.
They say that the child "was bitten, held to the ground and shaken", leaving the child with deep cuts on her arms, head and in her stomach. She needed to have her appendix removed.
The zoo was ordered to pay €5,000 to charity because of the attack.
In the discussion section in the report, the doctors say that the young girl was lucky to avoid infection.
"Animal bites (most frequently dog /cat bites) are relatively common in both children and adults, with children being particularly at risk –being both more frequently bitten and tending
to sustain more severe injuries (75% of fatalities from animal bites are children). Children are also more likely to suffer multiple injuries.
"Infection is a frequent complication with 15-20% of bites becoming infected. Our patient was fortunate in that she suffered no infectious complications despite being at high risk for infection (puncture wounds, arm wounds, full thickness wounds requiring debridement)6 and also emerged with no long term morbidity."