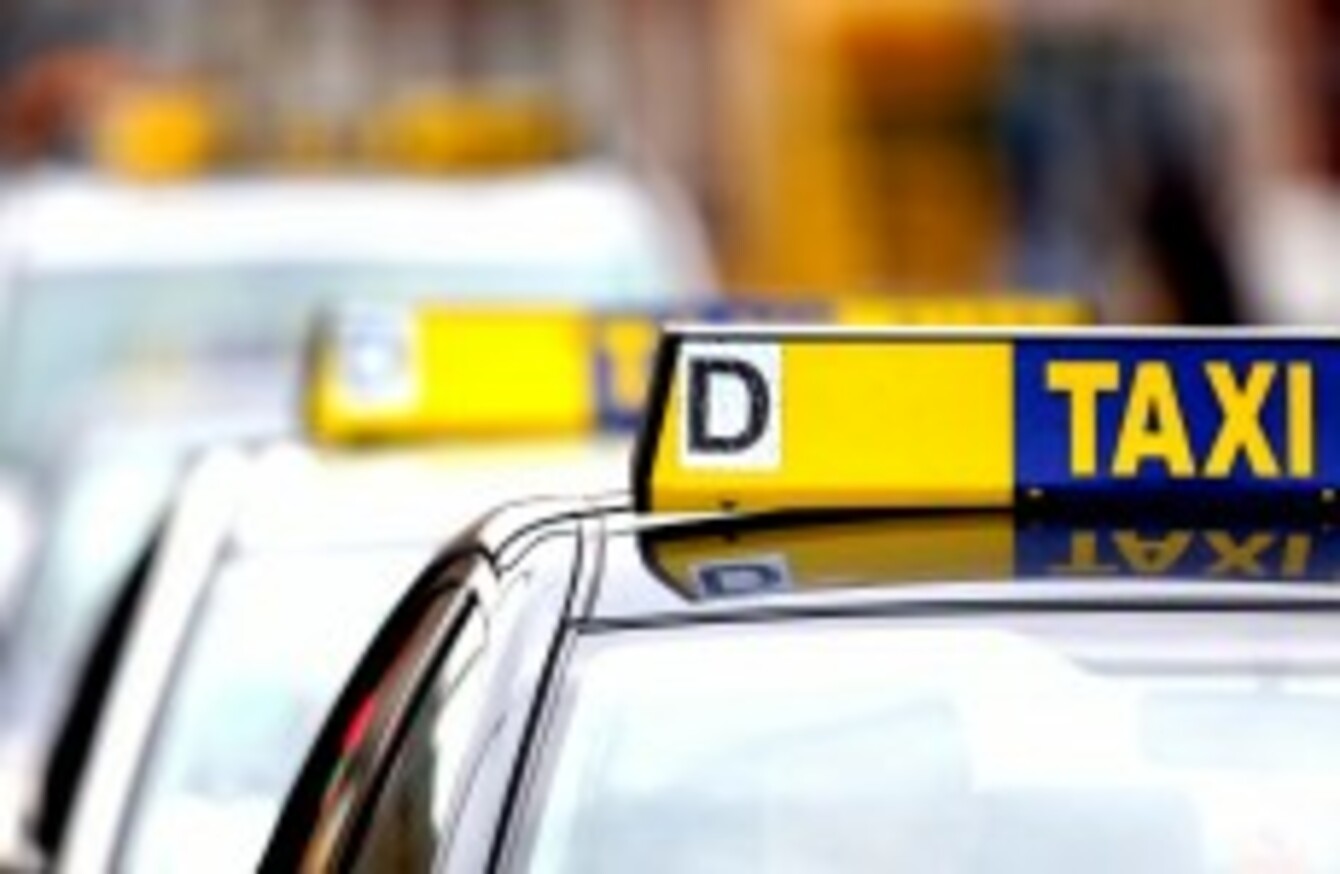 Image: Wanderley Massafelli/Photocall Ireland
Image: Wanderley Massafelli/Photocall Ireland
AN OIREACHTAS COMMITTEE will meet today to push forward new legislation for the taxi industry, which has been described as the "most comprehensive review of taxi regulation ever carried out in this State".
The Oireachtas Sub-Committee on Transport, Tourism and Sport will be discussing 103 amendments to the Taxi Regulation Bill, which is halfway through being fully passed by the Oireachtas.
Under the proposed new laws, drivers who don't comply with the rules could face fines, prosecution and eventual disqualification from the industry, and people with convictions for violent crimes will be excluded from working in the sector.
Junior Minister with responsibility for Public and Commuter Transport Alan Kelly has said 2013 will be a "defining year" for the taxi sector.
He  noted that drivers are being badly affected by unfair competition from "unscrupulous operators" and that consumers "haven't felt safe or had the confidence in the standards of professionalism in the taxi sector." "This bill will help bring about change," said Kelly.
Taxi drivers have been watching the progression of the bill closely and have been critical of the provision in the bill which will see Gardaí enforce some regulations through fines.
The coalition said in its Programme for Government that it would update the regulation of taxis across the country.
Chair of the sub-Committee John O'Mahony said one of the biggest issues for the group is to ensure that the new laws "foster an efficient and effective service for consumers while maintaining a living wage for drivers."
Alan Kelly has previously said that an economic analysis on the industry found that there is an oversupply of small public service vehicles  - including taxis, hackneys and limousines – of between 13 and 22 per cent in Ireland.  The analysis said the oversupply is also influenced by operators not following the rules in the sector.
The bill has passed all stages in the Seanad and is now at Committee Stage in the Dáil. It is due to pass all stages before the end of this year.
The meeting begins at 9.30am in Committee Room 4 in Leinster House. It can be watched live here.