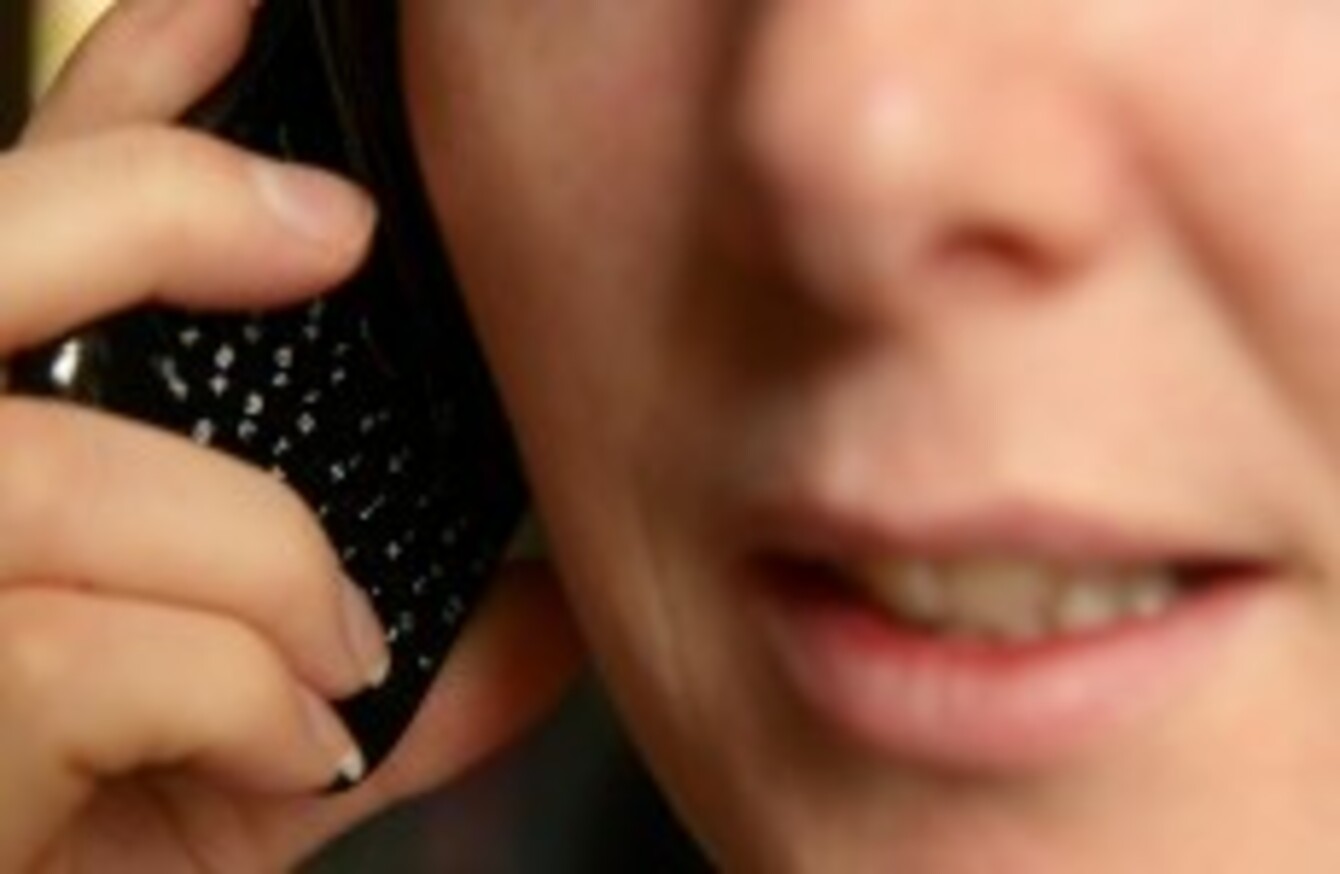 Image: Dave Thompson/PA Wire/Press Association Images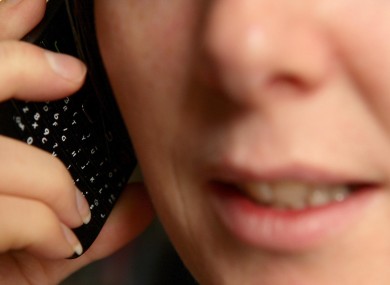 Image: Dave Thompson/PA Wire/Press Association Images
LATE-NIGHT 'SEX lines' should be banned, a Dáil Deputy has said.
Deputy Derek Keating asked the Minister for Communications Deputy Pat Rabbitte about the chat lines this week, saying there are "effectively sex lines, that is 1500 numbers being advertised on TV3 in the late evening time".
He asked the Minister if "following the exposure of the trafficking of young women from Europe to Ireland for the sex trade and prostitution, if he will consider banning these phone lines and introducing legislation to govern standards in advertising".
Minister Rabbitte told Deputy Keating:
Chat line services of the type to which the Deputy refers are not defined as sexual entertainment services, but rather as virtual chat services. However, the code of practice addresses services of a sexual nature, in section 8.4. Consequently, it includes provisions governing the promotion of such services. It also stipulates, under section 5.2 and, in particular, section 5.2.3, that service providers must ensure services are not used in any way to promote or facilitate prostitution.
Deputy Keating said he could not accept that the ads are not sexually entertaining services.
To me it's very clear that this is a front for other services that I believe we should not be promoting and I believe we should be taking every measure to exclude from our screens.
He said that "from the information available, prostitution is rife in the country and a service is readily available in every city, town and village" and that this is inextricably linked with sex trafficking.
The regulation of premium rate telephone  numbers and their advertising is a matter for the Broadcasting Authority of Ireland, BAI and the Commission for Communications Regulation, ComReg. ComReg has a code of practice in place for the regulation of premium rate services (PRS).
Deputy Keating suggested that the Government could be of assistance if it drafted new or additional legislation to empower ComReg in dealing with such ads. He said he had received an outpouring of support for his suggestion. Deputy Keating told TheJournal.ie that he is asking TV3 to "consider its position in this matter" and the effect the ads are having on society.
Minister Rabbitte said he finds it "difficult to think of anything positive that one could say about the advertisements in question".
They are demeaning of women and, unfortunately, as the Deputy said, there is an issue affecting this as well as every other country of young women being trafficked. It was believed, even at the time the Bill on human trafficking was enacted, that it was an issue that affected other member states but not this country to the same extent.
Minister Rabbitte added:
If it is his conviction – I will not press him on the source of his information – that the chat lines are a cover for prostitution, it would be appropriate to refer the advertisements to the Broadcasting Authority of Ireland.
TV3 commented that it completely agrees with the Minister that this is a matter for ComReg.
TV3 only carries advertisements for premium rate telephone services that are licensed by the regulator. ComReg has only recently examined these services and under a new Code of Practice coming into force in a month's time, chatline services remain lawful and heavily regulated.  TV3 has always held the highest standards of advertising copy clearance and will continue to fully adhere to all regulatory requirements.
The BAI said that – under any of its codes – has not received any complaints from the public in terms of this ad campaign.
Under ComReg's regulations, 'sexual entertainment service' means:
a PRS is of a clearly sexual nature
or for which the associated promotional material is clearly of a sexual nature or indicates, or implies, that the service is of a clearly sexual nature
or where a product provided through the service is clearly of a sexual nature.
PRS and promotional material must not facilitate or encourage anything which is any way unlawful. ComReg's code of practice states:
Compliance with the code does not guarantee compliance with any legal requirement or relieve a PRS provider of any requirement to obtain any consent, licence, authorisation or permission that may be required under law.
If ComReg becomes concerned with the legality of a PRS or its promotion, it may seek an opinion from an appropriate body or authority.