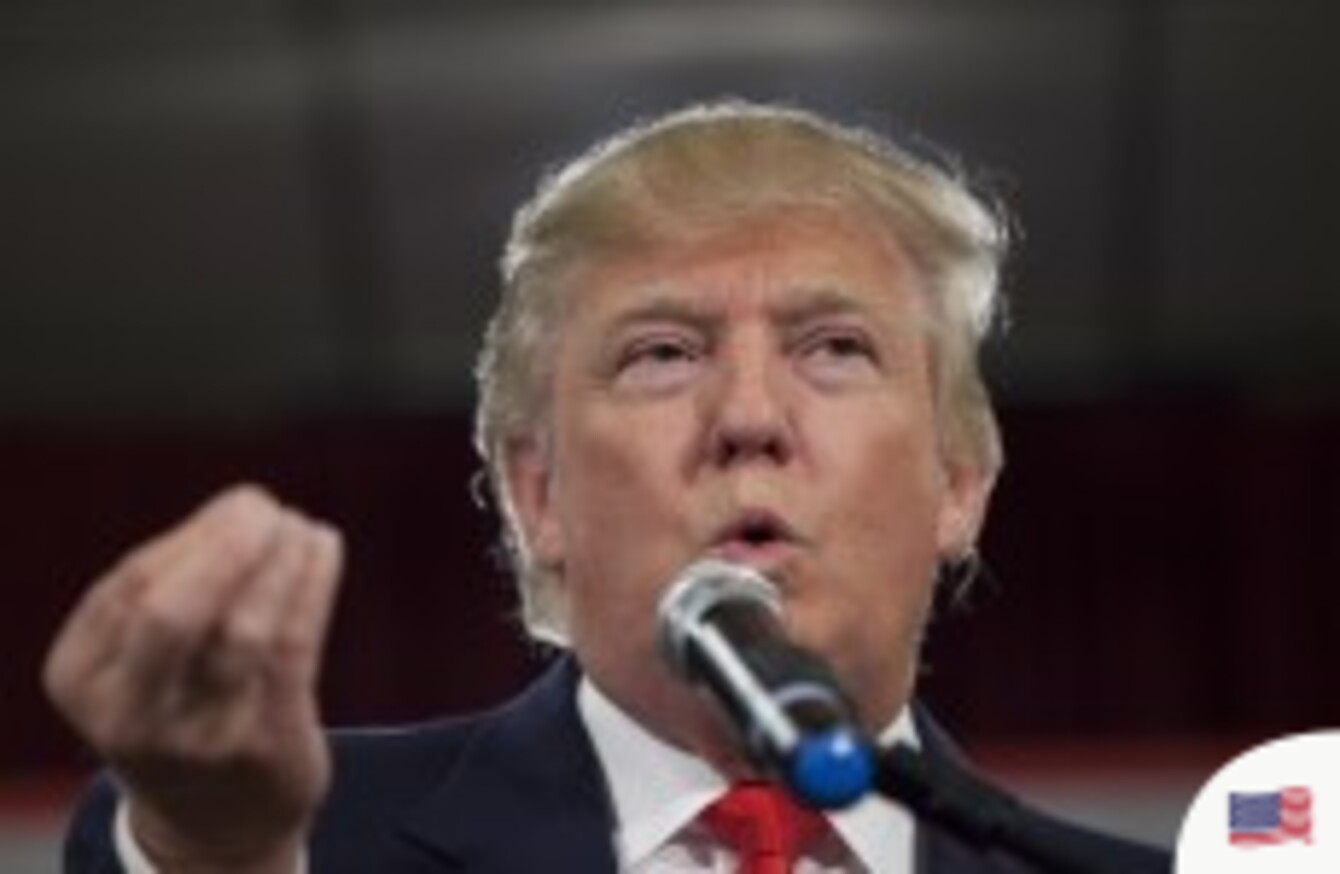 Donald Trump has consistently questioned whether Barack Obama was eligible to be US President.
Image: AP/Press Association Images
Donald Trump has consistently questioned whether Barack Obama was eligible to be US President.
Image: AP/Press Association Images
REPUBLICAN WHITE HOUSE hopeful Ted Cruz is eligible to run for the US presidency despite being born in Canada, US legal experts believe.
Cruz launched his campaign today, becoming the first person from the two main parties to formally declare.
There have been some questions about his eligibility however.
The US Constitution provides three criteria to be president: a person must be at least 35 years old, have resided in the US more than 14 years and be a "natural-born" citizen.
Some find room in this last clause for interpretation. If all children born on US soil are natural citizens, what about children born to American parents abroad?
In an article published in March in the Harvard Law Review, Supreme Court lawyers Neal Katyal and Paul Clement, say children born abroad to US parents clearly are natural citizens.
The lawyers analysed writings from the country's founding fathers, congressional texts and judicial references and concluded that children born to American parents, who do not have to pass through the procedure of naturalisation, are "natural-born" citizens.
For a birth abroad there are residency requirements for a US citizen to transfer their citizenship to their offspring, qualifications easily met in Cruz's situation.
Katyal and Clement said the Constitution is "refreshingly clear" on what it takes to be a natural citizen and they wrote the article so people could spend less time discussing "specious objections to candidate eligibility."
"Thus, an individual born to a U.S. citizen parent — whether in California or Canada or the Canal Zone — is a U.S. citizen from birth and is fully eligible to serve as President if the people so choose," the article said.
Cruz was born in 1970 in Canada to an American mother and a Cuban father, who returned to live in the US after a year.
Cruz returned to live in the US a few years after his birth and he renounced his Canadian citizenship last year.
Previous 'birther' debates
In 2011, the Congressional Research Service wrote a 50-page report on the issue of being born abroad.
It said that "the weight of more recent federal cases, as well as the majority of scholarship on the subject" indicates that citizens born abroad are eligible to be president.
The Supreme Court has never ruled on the issue.
#Open journalism No news is bad news Support The Journal

Your contributions will help us continue to deliver the stories that are important to you

Support us now
In 2008, a man unsuccessfully challenged the eligibility of Republican contender John McCain, who was born on a US military base in Panama.
As a precaution, the Senate unanimously adopted a resolution recognising McCain as a natural citizen.
Conservatives like Donald Trump have accused US President Barack Obama of actually being born in Kenya, the country of birth of his father. Once elected, the president published his official birth certificate from the state of Hawaii.
Cruz said on the eligibility subject in late February:
"I was born in Calgary, my mother was an American citizen by birth, under federal law that made me an American citizen by birth. The Constitution requires that you be a natural-born citizen."
© – AFP 2015 with reporting by Rónán Duffy