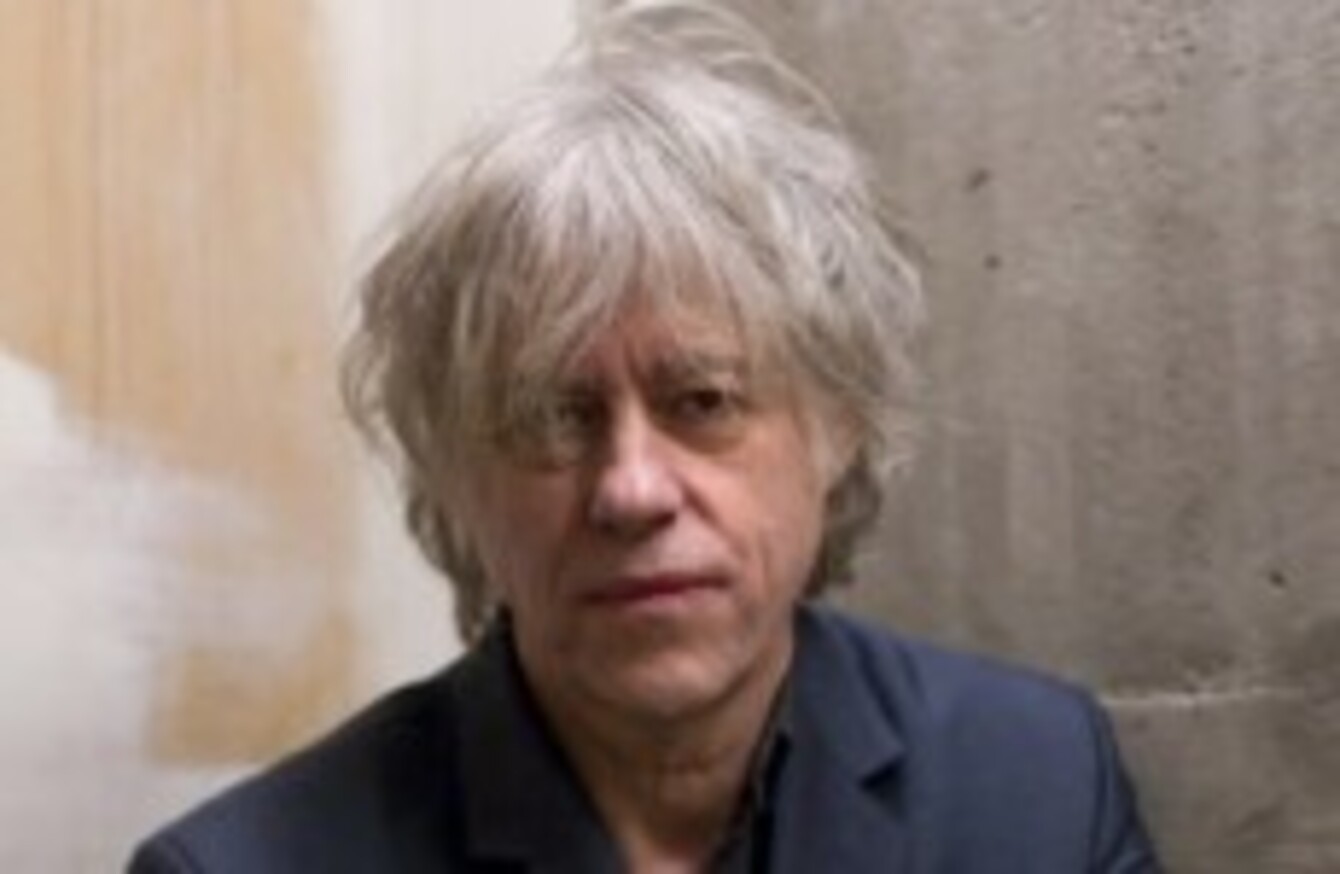 Bob Geldof pictured in Toronto recently
Image: Chris Young/The Canadian Press/Press Association Images via PA Images
Bob Geldof pictured in Toronto recently
Image: Chris Young/The Canadian Press/Press Association Images via PA Images
MUSICIAN BOB GELDOF thinks you won't be buying his album
The Irish musician has been out of the music scene for the last decade while raising his children – as well as being a Nobel Peace Prize-nominated political activist – and is back with a new album, called How to Compose Popular Songs That Will Sell.
In an interview with the BBC, he says it was inspired by his love of blues, Led Zeppelin and Captain Beefheart.
But he admits that people might not want to listen to his work:
I'd love people to hear it, but I don't think people will. You've got all the baggage that comes with me: The Boomtown Rats, all the tabloid stuff… You've got to get through an awful lot of stuff, then put it aside and say, "well, I'll have a listen, I'll give him a go".

But bizarrely enough, people do buy my stuff, so I get to play great theatres all over the world. Except in the UK, where they don't give a crap.
Part of the reason for this, he suggests, is his role in fundraising events such as Live Aid:
You could put up a poster with 'Tonight! Bob Geldof!' on it, and people would see it and say, "OK, fair enough…" then wander off saying, "Doing what? Is he gonna rant at us about Africa?"
Geldof also said that his album touches on a number of musical styles:  "there's a massive amount of stuff to reference, so why shouldn't I?"
The album was named after a book of the same name by Leslie A Shepherd and despite his reservations, Geldof does want people to hear it. When asked by the BBC if it is important the people hear the album, he said:
I'd love it if they did. How does it live unless they hear it? It's the musical zen question: If you've written the greatest song in the history of rock and roll, and you put the guitar away, has it been written?
Bob Geldof's album How to Compose Popular Songs That Will Sell Well is out now on Mercury Records.