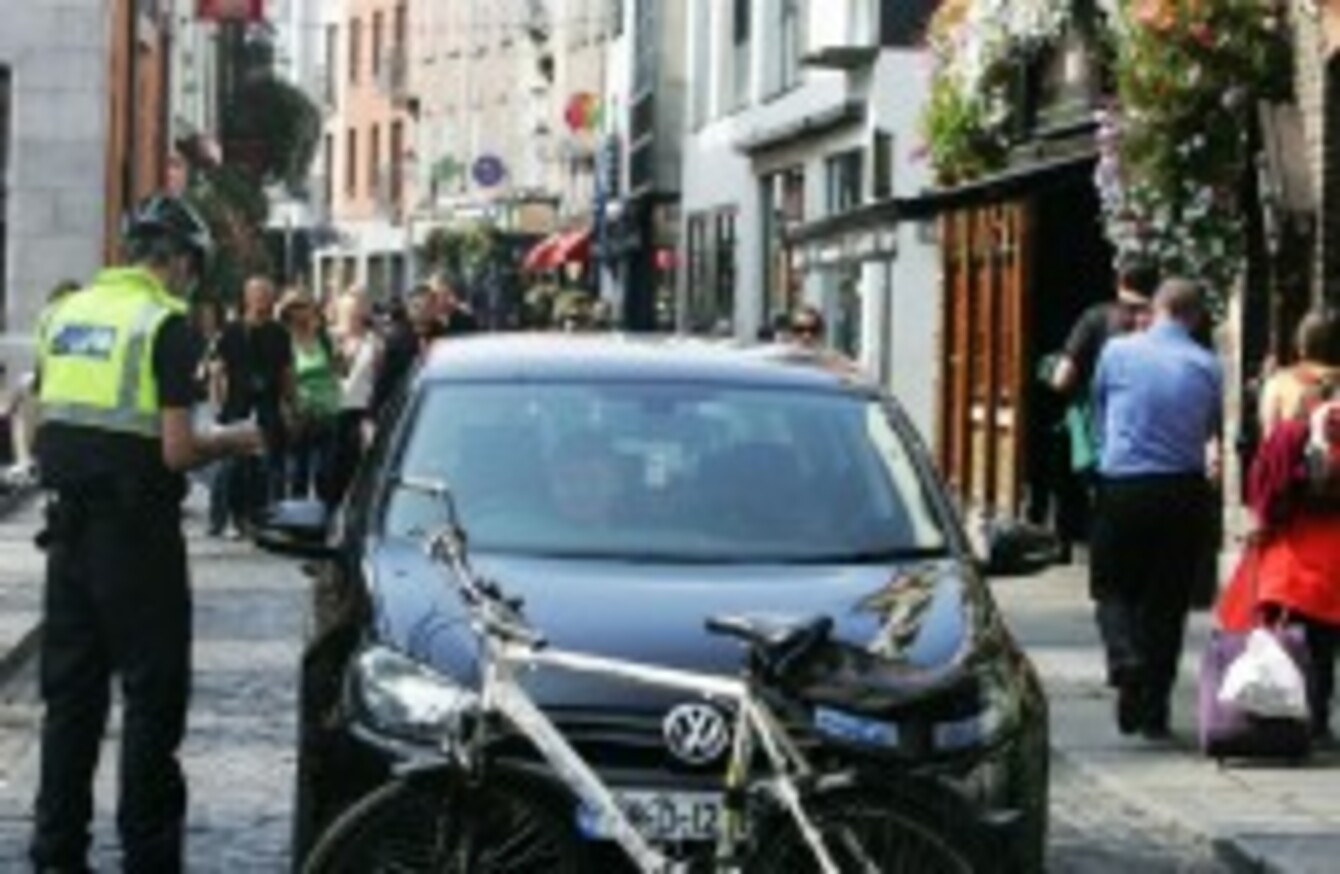 Image: Leah Farrell/Photocall Ireland
Image: Leah Farrell/Photocall Ireland
AN ENGLISH WOMAN has spoken about how she is still frightened after being hit by a falling wooden rocking horse that came from a second-storey window in Temple Bar last week.
Tracey Blackstone was visiting Dublin for her friend's birthday when she was struck by the flying rocking horse at about 1am on Friday 12 June.
Speaking on The Ray D'Arcy Show on RTÉ Radio, she says she now has eight stitches running from the crown of her head to the back of her ear.
"It was pretty surreal and pretty painful as well, I feel pretty sick when I think about it now," she says, adding that she was unconscious for a brief period.
"It was about 1am and we were just leaving for the hotel. I'd just walked outside and I didn't get as far as the pavement, that's as far as I got…I think for a few moments I passed out but then I came round, I didn't really know what was going on.
The incident happened the night before the Ireland-Scotland football match so Temple Bar was full of travelling Scottish fans. One of them came to Tracey's aid after he saw what happened, using his jersey to stop the bleeding.
Craig MacDougall told the programme that he had first aid training and needed to stop the bleeding after he saw the deep cut to the woman's head.
"As typical Scotsman I was well on my way with a bit of drink at 1am on a Friday night, as you can imagine. Then seeing that rocking horse being thrown out the window was quite surreal," he describes.
As soon as I got there the cut just seemed to open up and it was very deep as Tracey said, my only thought was to stop the bleeding straight away and my top was the only thing I really had on me.
Tracey had been trying to get in touch with Craig to thank him for intervening. She did so on the show and both said that the incident would not stop them returning to Ireland.