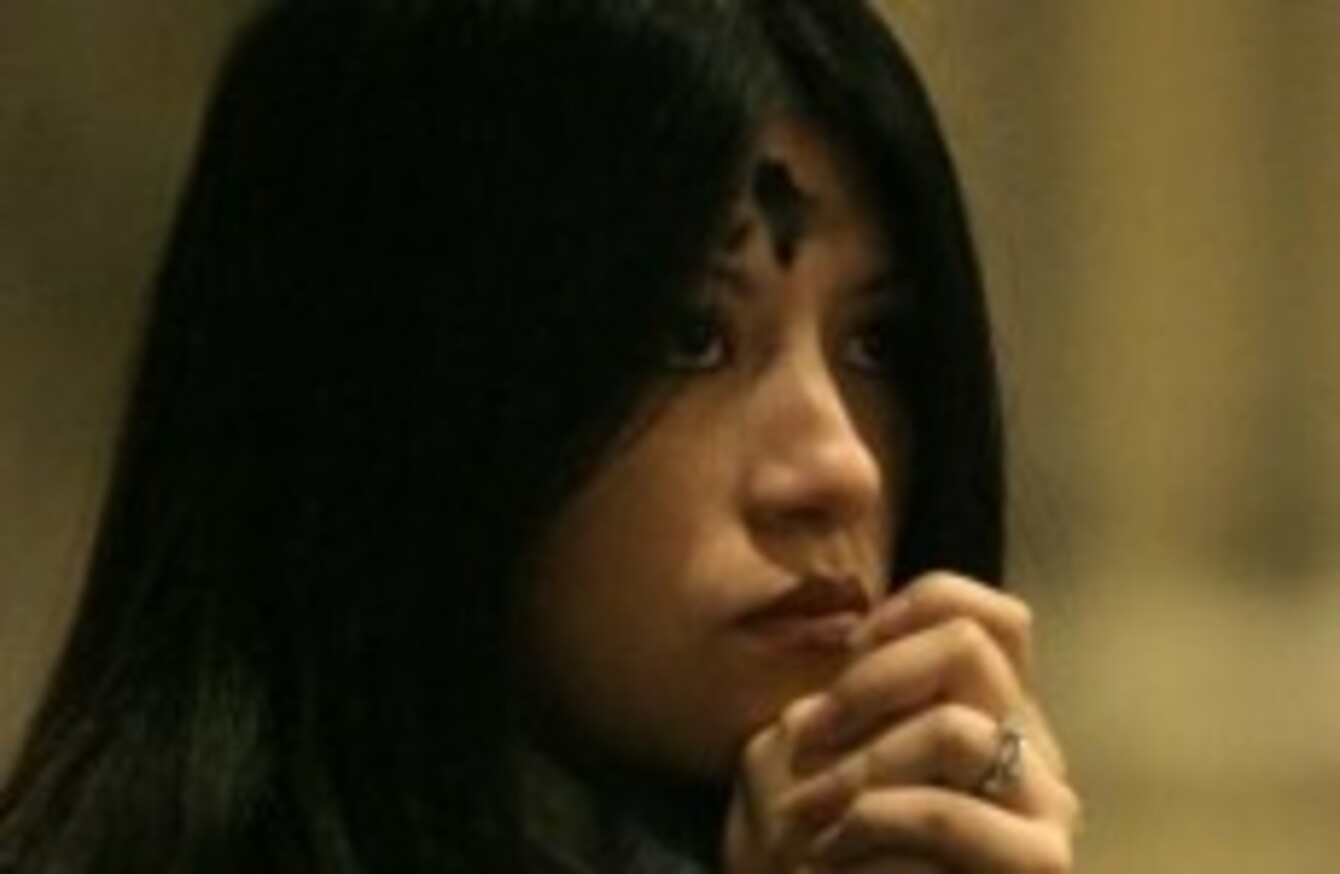 Maria Pantosin prays during Ash Wednesday mass at St. Patrick's Cathedral in New York.
Image: Kathy Willens/AP/Press Association Images
Maria Pantosin prays during Ash Wednesday mass at St. Patrick's Cathedral in New York.
Image: Kathy Willens/AP/Press Association Images
TODAY IS Ash Wednesday, one of the most important dates of the Christian calendar. Here's a few things you may not know about the day:
1. The basics
If you are completely clueless about Ash Wednesday: the black smudge you see on people's foreheads once a year is generally understood to be a mark of penitence, sorrow and a symbol of death. The holy day marks the first day of Lent, which lasts for 40 days and ends with the feast day of Easter. Christians remember the death and resurrection of Jesus Christ during Lent.
2. The ashes
The ashes used on Ash Wednesday are created by burning the palm crosses that were blessed on the Palm Sunday of the previous year. They are sometimes mixed with anointing oil to make sure they stick to the skin.
3. Observance
Ash Wednesday is a Christian holiday but it is not observed by all Christian churches; Roman Catholic, Presbyterian, Methodist, Lutheran and Anglican churches all observe Ash Wednesday. The Eastern Orthodox Church does not, however it does practice Lent.
Christian denominations that do not usually observe Ash Wednesday include Calvinists, Anabaptists, the Amish, Mennonites, Baptists, the Plymouth Brethren and the Religious Society of Friends.
4. The moon
The holy day changes every year. It always falls 40 days before Easter, which is a moveable feast linked to when the Paschal full moon occurs.
5. Pre-Lent
We may indulge in heavily-syruped pancakes to mark the last day before Lent in Ireland, but our show of naughtiness pales in comparison with the blowout that take place in Brazil – which holds the world's most famous festival: the four-day spree of colour, extravagance and dancing that is Rio's Carnival.
Other places also hold pre-Lenten festivals, such as Carnevale in Italy and Mardi Gras in New Orleans.
Picture by: Felipe Dana/AP/Press Association Images
6. No smoking
Ash Wednesday is National No Smoking Day in Ireland.
7. Placement
The ashes are usually spread on a believer's forehead in the shape of a cross. However, they are also sometimes placed on the tongue – or even, in the case of some clerics, on the crown of the head.
8. Wear or wash?
Many people choose to wear the ashes on their forehead until they rub off naturally as an outward display of penitence, humbleness and recognition of one's own mortality. Others churches encourage the ashes to be washed away at the end of the service as a sign of believers having repented and been cleansed of their sins.
9. Dust of the earth
The ashes used on the holy day are used to remind participants of their mortality and penitence. As the mark is placed on a believer's forehead, a priest will recite words such as "remember you are dust and unto dust you shall return", a phrase based on what God tells Adam in Genesis 3:19.
10. Sacramental
The placing of ashes is considered sacramental but not a sacrament in itself, meaning that while participation is encouraged by most churches it is not a rite. It also means that anybody can ask to receive the ashes if they wish, regardless of whether they are a member of a church or follower of a particular denomination.