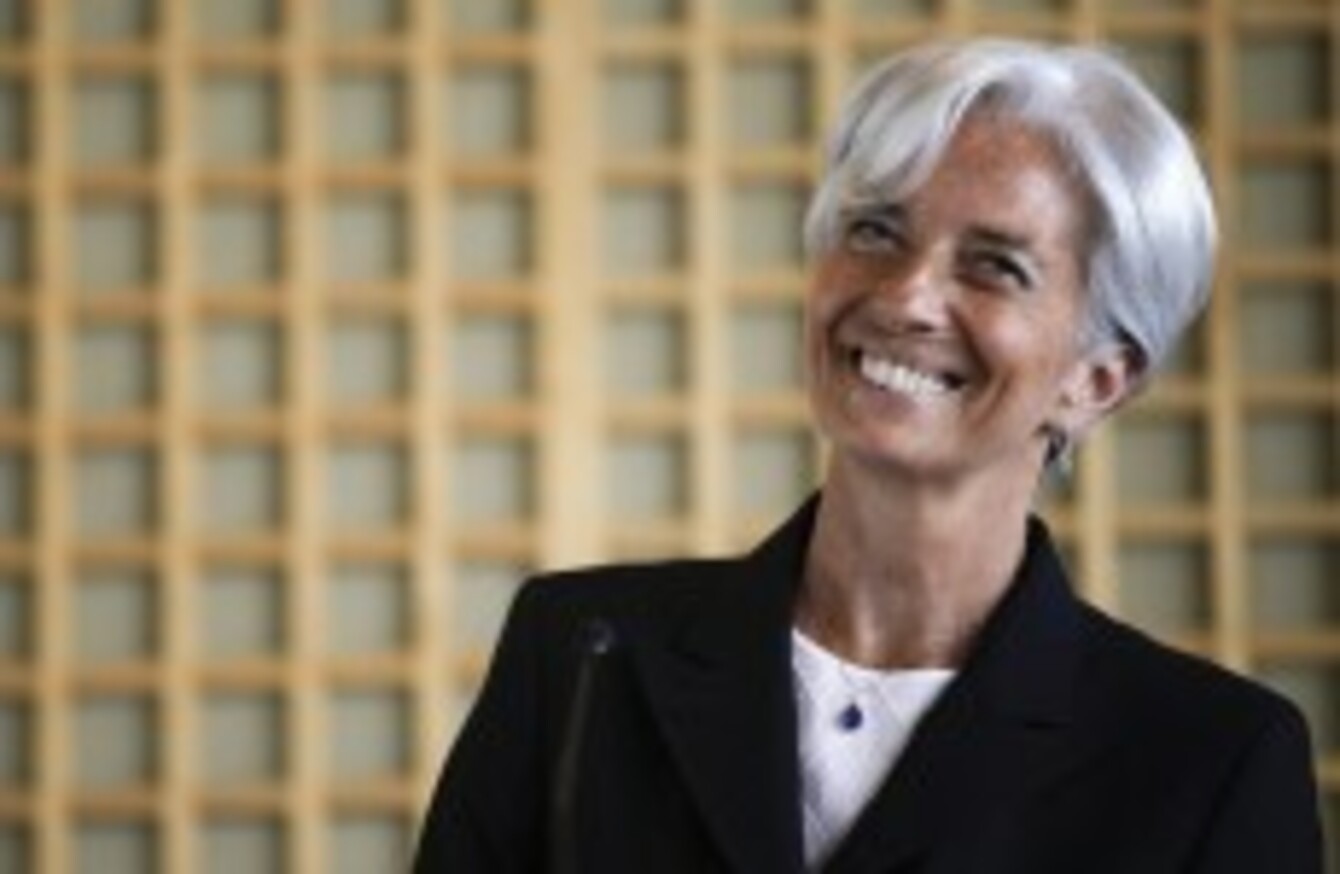 Image: Thibault Camus/AP/Press Association Images
Image: Thibault Camus/AP/Press Association Images
CHRISTINE LAGARDE CERTAINLY seems to be the woman of the moment, after she announced her candidacy for the top job at the IMF earlier this week. We know she's the French Finance Minister, we know that some people in high places think a lot of her, but what else do we know about her?
Lagarde has a Masters in English and labour law. She joined the US law firm Baker and McKenzie in Paris when she was 25 and became the firm's first female chairperson. She went on to spend much of her law career in the US, until she was head hunted to return to France and enter politics.
She was a member of France's national synchronised swimming team when she was a teenager. Her coach reportedly told her to "grit your teeth and smile".
Lagarde is the only female finance minister of a G8 country to date. The Financial Times named her as the best economy minister in the eurozone in 2009, while Forbes ranked her the 17th most important woman in the world in 2009. Her position slipped to number 43 in 2010, with Michelle Obama retaining the number one spot. If she is successful in her IMF bid, she will be the first woman to hold the top job.
She is one of the most outspoken opponents of debt restructuring, which she says will have an effect on all EU members. She wants to see eurozone solidarity, with larger countries helping out smaller states, as long as the troubled countries take on some harsh cuts. In November 2010 she urged Ireland to raise taxes in order to reduce the country's deficit.
Lagarde has some strong opinions on Ireland's corporate tax rate and thinks that it should be raised. The Irish government has reportedly been looking for ways to satisfy Lagarde and the French government. However, she has indicated that there may be ways for Ireland to hang onto its 12.5 per cent.
Lagarde was never elected to political office. She was appointed from her position as a lawyer to the government of French Prime Minister Dominique de Villepin. French President Nicolas Sarkozy named her economy minister in 2007.
There could be a stumbling block in her bid to be the IMF chief. In 2007 Legarde decided to settle a legal battle between billionaire – and friend of Sarkozy – Bernard Tapie and the former bank Credit Lyonnais by arbitration. The Court of Justice of the Republic, a special court created to try ministers for alleged offences committed while in office, will rule on 10 June whether to investigate Lagarde over her conduct, and alleged abuse of power, during the incident.
Lagarde has been divorced twice and is mother to two sons.  She was born in Paris in 1956 and her father, and English professor, died when she was 17.
In 2009 Lagarde came second in a poll of France's favourite personalities carried out by broadcaster RTL. She was beaten to the top spot by singer and actor Johnny Hallyday.
In an interview with The Independent earlier this year Lagarde said "gender-dominated environments are not good, particularly in the financial sector where there are too few women. Men have a tendency to show how hairy-chested they are, compared with the man who's sitting next to them. I honestly think that there should never be too much testosterone in one room".