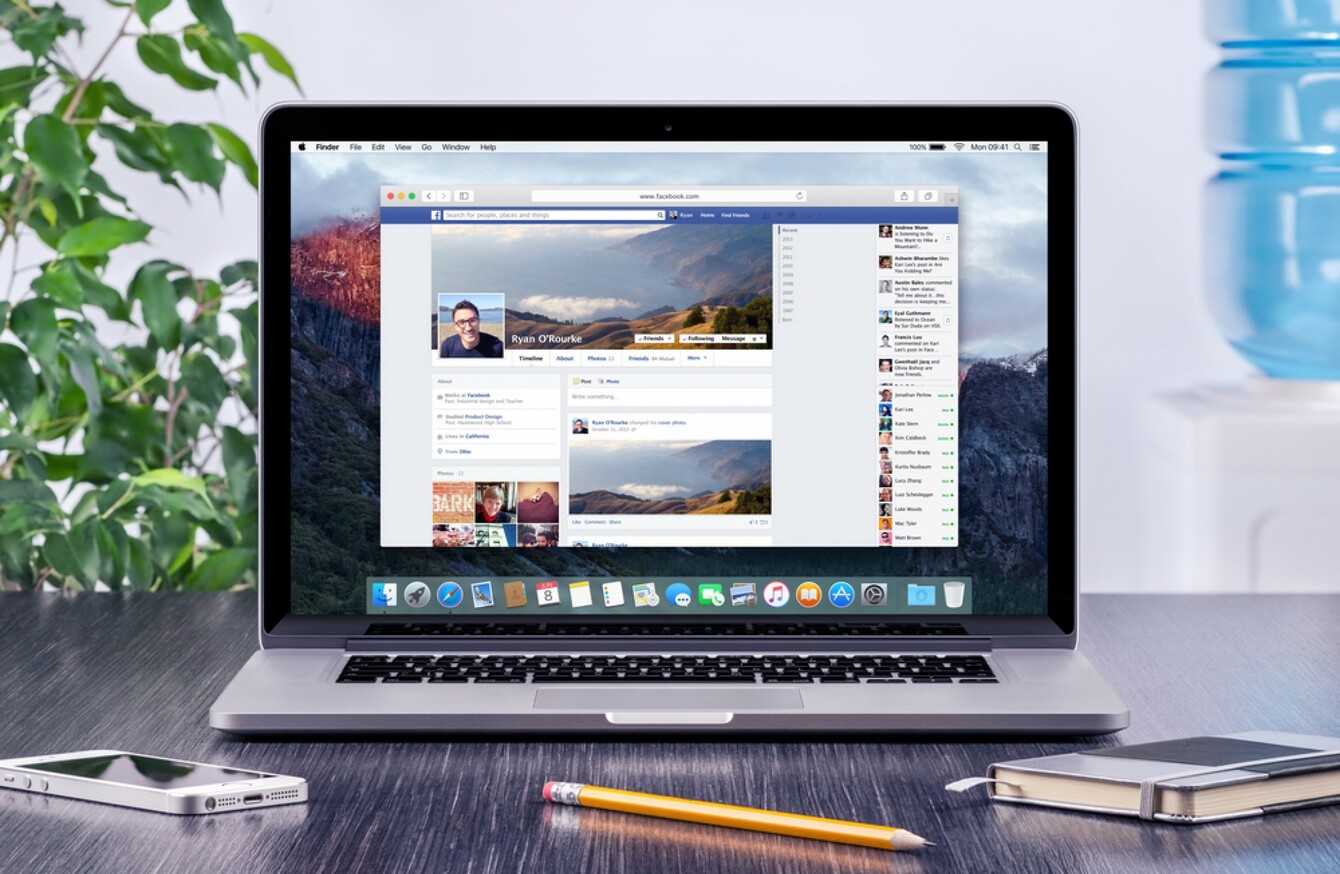 Image: Shutterstock/Alexey Boldin
Image: Shutterstock/Alexey Boldin
GARDAI ARE INVESTIGATING a number of people who are using social media platforms in a bid to radicalise vulnerable people here, TheJournal.ie has learned.
A number of profiles, many of which are now under garda investigation, have targeted young people in areas where there are large Muslim populations, including Limerick, Galway and certain parts of west and south inner city Dublin.
The Facebook profiles are attempting to argue that the concept of democracy is flawed and should be shunned by the Muslim community here.
They are also trying to promote the idea that non-Muslims and Muslims should not associate with each other – something which the pages call to be banned.
This small number of individuals have come to the attention of a number of mosques in Ireland leading to at least one Imam to publicly state their revulsion at the ideas.
A handful of the pages have since been shut down and TheJournal.ie understands that gardaí are being briefed by the social media platform when complaints regarding these pages are made.
Outcry
One particular page, which had amassed over 1,000 likes, was shut down two weeks ago. While Facebook could not confirm the exact reason it was closed, it is believed it is because the page was attempting to radicalise people.
A number of Facebook pages have been closed in recent weeks which had been glorifying jihad and were in violation of the network's terms and conditions.
The Imam of Blanchardstown Islamic Centre Shaykh Dr Umar Al-Qadri has said that the internet is just one of a number of ways that young people are being turned towards a life of violence.
Speaking about the threat of radicalisation, Al-Qadri said: "We have a big problem in this country dealing with radicalisation in the name of Islam.
There are many people in Ireland who hold these beliefs. They are spreading their lies on social media, on Facebook especially. Of course, it's a very large problem here. There needs to be ways to persuade people not to go down this route.
"Their age is a big factor. They are very young and they are being brought down the wrong path. Many of them have never spoken with someone who know what our religion is about."
Violence
"The extremists are here. There is no question about that. It is what we do to react that is the most important."
Dr Al-Qadri said more resources are needed to tackle potential radicalisation at its roots. He believes there needs to be more education about what his faith entails and described the wave of extremism as a "cancer".
He also spoke about a number of specific social media profiles which he says were reported to Facebook and gardaí.
In response to a number of questions, Facebook confirmed that it does work extensively with An Garda Síochána and has urged anyone who has concerns about the behaviour of people on its site to use its reporting tools.
A spokeswoman for Facebook said: "We work with the authorities around the world, including An Garda Síochána, on a variety of criminal activity (per our Government Request Report) of which terrorism could be included. We have standard practices for disclosing data as highlighted in our Law Enforcement guidelines. If we see evidence of a threat of imminent harm or a terror attack, we reach out to law enforcement."
An Garda Síochána declined to comment on the matter.