FOUR INDIVIDUALS HAVE been jailed for between five and ten years for a number of terrorist offences in Northern Ireland.
Brothers Gavin (37) and Aidan Coney (36), Sharon Rafferty (39) and Sean Kelly (49) were caught in March 2012 engaging in terrorist training at a remote forest in Formil Wood, Co Tyrone.
The group had set up this makeshift firing range there.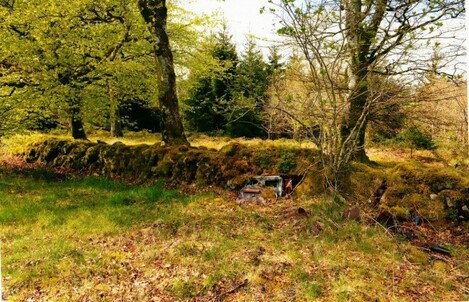 Source: PSNI
A PSNI investigation into "dissident republican terrorist activity" also led them to the home of Gavin Coney on the Gorticashel Road near Omagh, Co Tyrone.
There, detectives from the Serious Crime Branch seized a .22 rifle, ammunition, gloves, training shoes, dark clothing and balaclavas.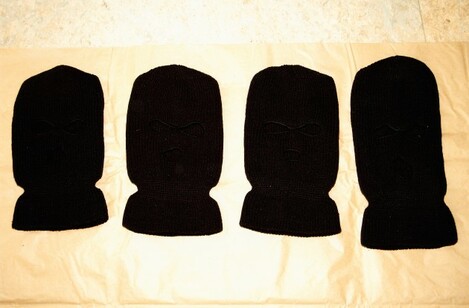 Source: PSNI
The group was recorded at Drum Manor Forest near Cookstown, Co Tyrone, discussing plans for several terrorist attacks, according to a PSNI statement this evening.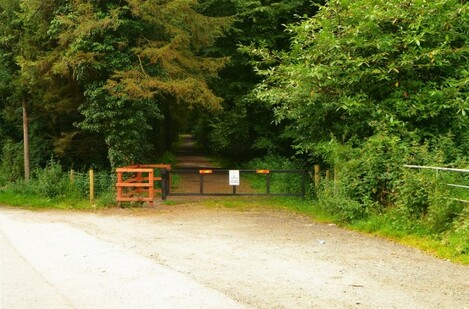 Source: PSNI
All four had previously pleaded guilty to offences ranging from possession of a firearm, attending a place for terrorist training and the preparation of terrorist acts.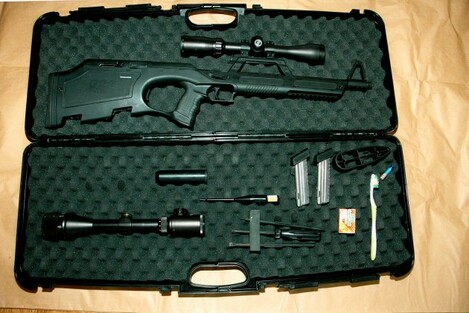 Source: PSNI
On Wednesday, brothers Gavin and Aidan Coney were both sentenced at Belfast Crown Court to 5 years and 9 months – half to be spent in prison, and the other half on probation.
Under the 2008 Counter-terrorism Act, they will also be subject to a 15-year notification period, which means that upon their release, the Coneys will have to notify police of their address, and inform them if they intend to leave the country.
Sean Kelly was sentenced to a minimum of 10 years in prison, but as he was deemed "dangerous", will stay in jail until authorities deem him safe to be released back into the community.
He is subject to a 30-year notification period.
Source: PSNI
Sharon Rafferty was given an eight-year sentence, with half to be spent in jail and half on probation. She is subject to a 15-year notification period.
This week's sentences for terrorist training represent the the first of their kind, as Detective Superintendent Kevin Geddes noted in a statement this evening:
It is clear from the evidence placed before the court that these individuals were intent on using this weapon and training facility to further their terrorist objectives.
For the first time in Northern Ireland we have secured convictions under the Terrorism Act 2006 against individuals in relation to terrorist training and preparing to commit a terrorist act.
"I have no doubt that lives have been saved by this proactive operation," he added.