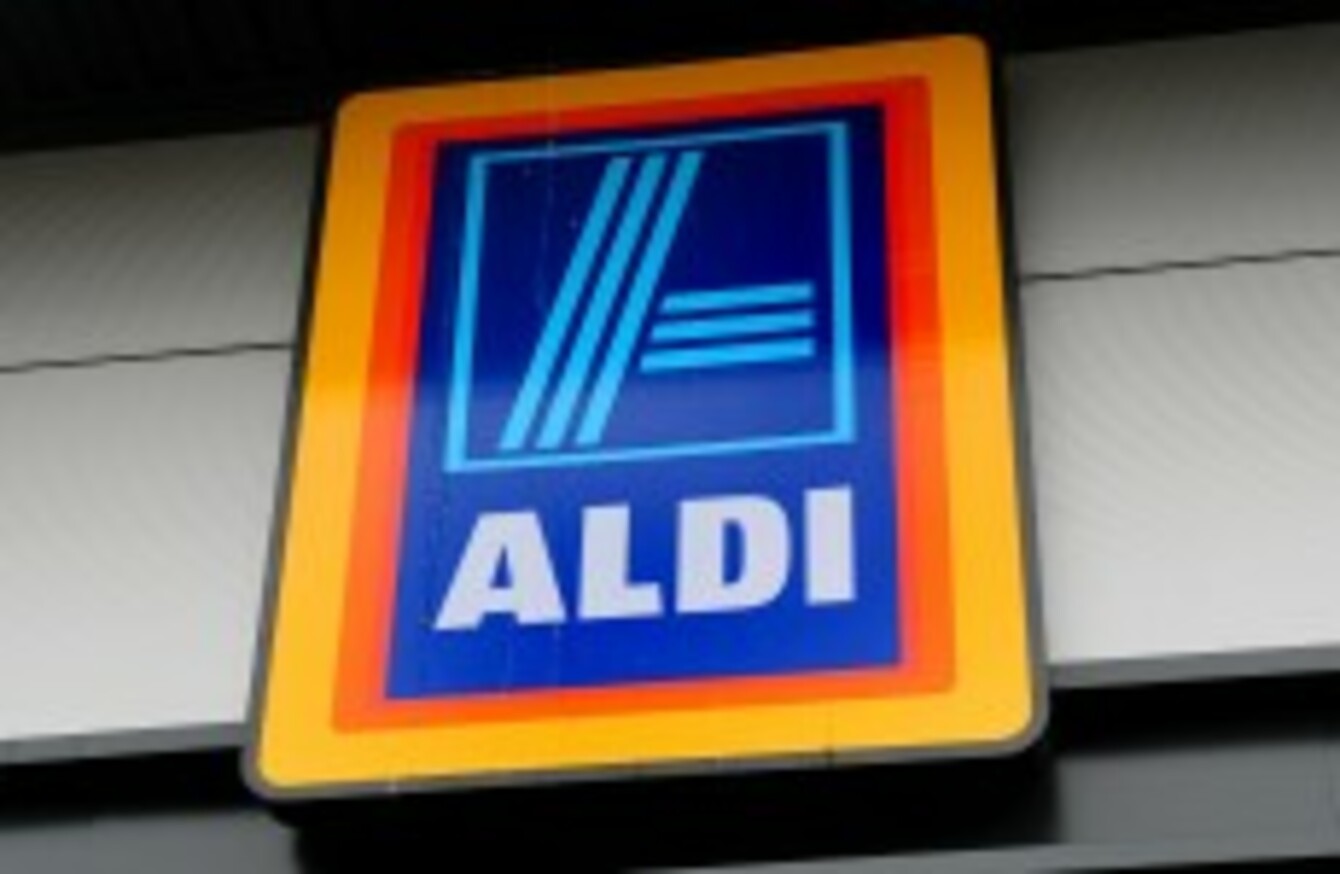 Image: Rui Vieira/PA Wire
Image: Rui Vieira/PA Wire
TESCO HAS AGREED to a number of undertakings and to pay discount supermarket Aldi €150,000 in a legal settlement.
Aldi was suing Tesco over inaccurate price comparisons.
The two chain stores were due to appear in court on Tuesday, however, the case was settled late last night and was read to Judge Peter Kelly at the Commercial Court this morning.
In a statement, Aldi said they "repeatedly brought the matter to the attention of Tesco" over the last number of years but were disappointed that no action was taken and they continued to use "inaccurate comparative advertising".
One of the examples given by Aldi included a tin of spaghetti. On a shelf-edge label, Tesco compared their 410g value tin of spaghetti at 22c to an Aldi 410g tin of spaghetti priced at 46c, despite the fact that Aldi had another tinned spaghetti product in store also priced at 22c.
In another example, Tesco compared their maple syrup priced at €2.55 with a more expensive Aldi maple syrup priced at €2.87, without making it clear that the Tesco product was only 40 per cent made up of maple syrup, while Aldi's was 100 per cent maple syrup.
Other examples included wine, cereals, meat, bread, wine, vodka and frozen foods.
Tesco has undertaken not to engage in misleading price comparisons, not to compare products which have different weights without stating the fact, not to compare products that are similar but have different ingredients, to display the country of origin of fresh food products when making price comparisons and display correctly alcohol products that have different alcohol volume, age, vintage, colour, country or quality.
Commenting on the case, Aldi Stores (Ireland) Group Buying Director, Niall O'Connor said:
The effect of today's undertakings is that consumers can expect and demand clear, transparent and accurate information on comparative advertising to enable them to make properly informed decisions about what they buy and who they buy from.
In a statement to TheJournal.ie, a spokesperson for Tesco Ireland said:
Tesco Ireland accepts the principles set down in the settlement and will continue to drive competition and innovation in the Irish market.

The settlement also sets down clearly for the first time the ground rules for how comparative advertising can happen.  It is an important part of the competitive environment in retailing and we are pleased that it can continue within the parameters set out.
Aldi will donate the money received in the settlement to St Vincent de Paul.