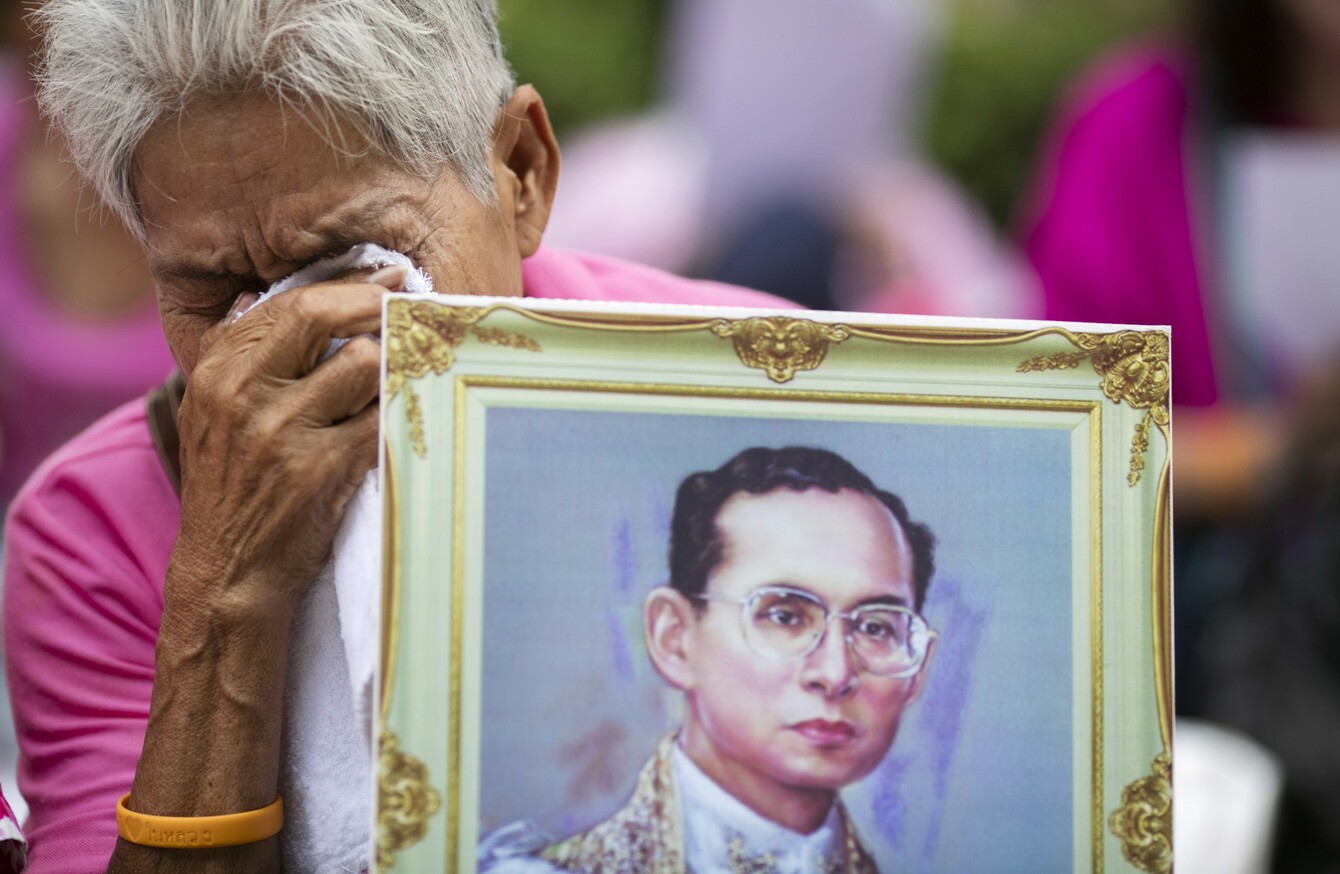 Image: Wason Wanichakorn)
Image: Wason Wanichakorn)
Thailand's King Bhumibol Adulyadej has died after a long illness, the palace announced, ending a remarkable seven-decade reign and leaving a divided people bereft of a towering and rare figure of unity.
"At 3.52pm (8.52am here) he died at Siriraj Hospital peacefully," the Royal Household Bureau said in a statement.
It is a major test for the country's generals, who seized power in 2014 vowing to restore stability after a decade of political chaos – a turbulent period exacerbated by the king's declining health as jostling elites competed for power.
The military has deep links with the palace and many inside the kingdom saw the putsch as a move to ensure generals could stamp down on any instability during the succession.
Thailand is one of few countries where the monarchy is still worshipped with near religious devotion.
Children are taught about Bhumibol's good works from an early age at school, and cinemagoers have to stand for the royal anthem at the start of films and other performances.
His image has also been shielded by harsh royal defamation laws that have seen scores of Thais thrown behind bars for criticising the monarchy, often in online comments.
Meanwhile, the king's goodwill has been exhaustively promoted by the palace's PR arm, helping to craft an intense personality cult.
Most Thais have known no other monarch and many revere Bhumibol as the kingdom's moral leader.
His son Vajiralongkorn, 64, has yet to attain his father's widespread popularity.

Ireland
Irish President Michael D Higgins paid tribute to the king.
"With his passing, the world has lost both its longest reigning head of state and a statesman deeply committed to peace and peaceful co-existence.
"I wish to express my deepest sympathies to his wife, Queen Sirikit, and his children, in particular to his daughter Maha Chakri Sirindhorn whose visit to Áras an Uachtaráin I recall with fondness, as well as to his wider family and to the people of Thailand."