Source: Shutterstock
THANK GARTH IT'S Friday.
The end of another week, and time for TheJournal.ie's round-up of the most important business and economic stories over the last few days.

With the economy leading the billing last time out after strong macroeconomic figures dominated the news, companies have taken over the headlines this week.
But which companies, and why? Read on to find out…
Need to know
Tax deals, company mergers and pressure on the Irish model
€100 billion. If you're to remember one figure from this week, make it that one. That's the amount that has been spent on mergers and acquisitions involving Irish companies so far this year.
For a bit of context, the entirety of the fiscal adjustment since the 'austerity period' began adds up to around €32 billion.
Irish deals accounted for around one-fifth of the European total so far this year, and the figure for the first six months of last year was just €14.8 billion.
Source: Sasko Lazarov/Photocall Ireland
So what's driving this boom? If you're a cynic, or, say, a US congressman, you might say it's our tax system. When US companies set up in Ireland, many see it as a strategy for avoiding the higher rate of corporation tax in America.
With impeccable timing, another US pharma company, Salix announced that it will be setting up shop here this year.
Cutting through the usual euphemistic corporate jargon, Salix said it is trying to "improve the economics of future business development opportunities". Ahem.
Following on from the €32 billion Covidien/Medtronix deal earlier this year, AbbVie's €38 billion pursuit of Dublin company Shire, US pressure over 'tax inversion' deals, and the probe into the Apple tax deal announced last month, the scrutiny on Ireland's corporate tax regime has never been more intense.
Central Bank gets a scolding
The Oireachtas Finance Committee had the Central Bank in its sights when it released its report into the mortgage arrears crisis. 
The acceptance of legal letters sent by banks to borrowers as a 'sustainable' solution was singled out for particular attention.
Source: /Photocall Ireland
The report also said that borrowers should have the same set of solutions to mortgage arrears available to them, as opposed to the current situation whereby the approach deployed varies wildly from bank-to-bank, which one Committee member described as being "like Russian roulette".
Leading lights from the Finance Committee lined up on Tuesday to take pot shots at the mortgage arrears resolution process, with a picture of a system that is hopelessly skewed in favour of the banks.
The report isn't short on suggestions – there are 47 recommendations. However, as Fianna Fail Finance spokesman Michael McGrath pointed out, it will be a "wasted exercise" if it gathers dust in Government buildings.
Meanwhile, the banks are making headway in reducing the amount of mortgages in long-term arrears, but experts say that they're flattering to deceive, and the pace of resolutions leaves a lot to be desired.
Nice to know
Now you know
The outbox
ESB's Westwave wave energy project was awarded €23 million in funding… Dunnes Stores workers landed a pay rise… Labour relations are set to be simplified with fewer agencies managing the process… Colm McCarthy and Megan Greene are among the economists advising the banking inquiry… and Samsung's profits took a hit thanks to weak smartphone demand.
One for the road
Another week of Garth-mania in the headlines, with hoteliers and restaurateurs crying foul over the impact the cancelled concerts would have on their bottom line.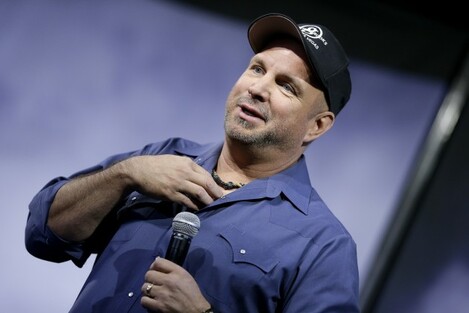 Source: Mark Humphrey
But just how much would the Garth debacle cost the Dublin economy? TheJournal.ie found out…