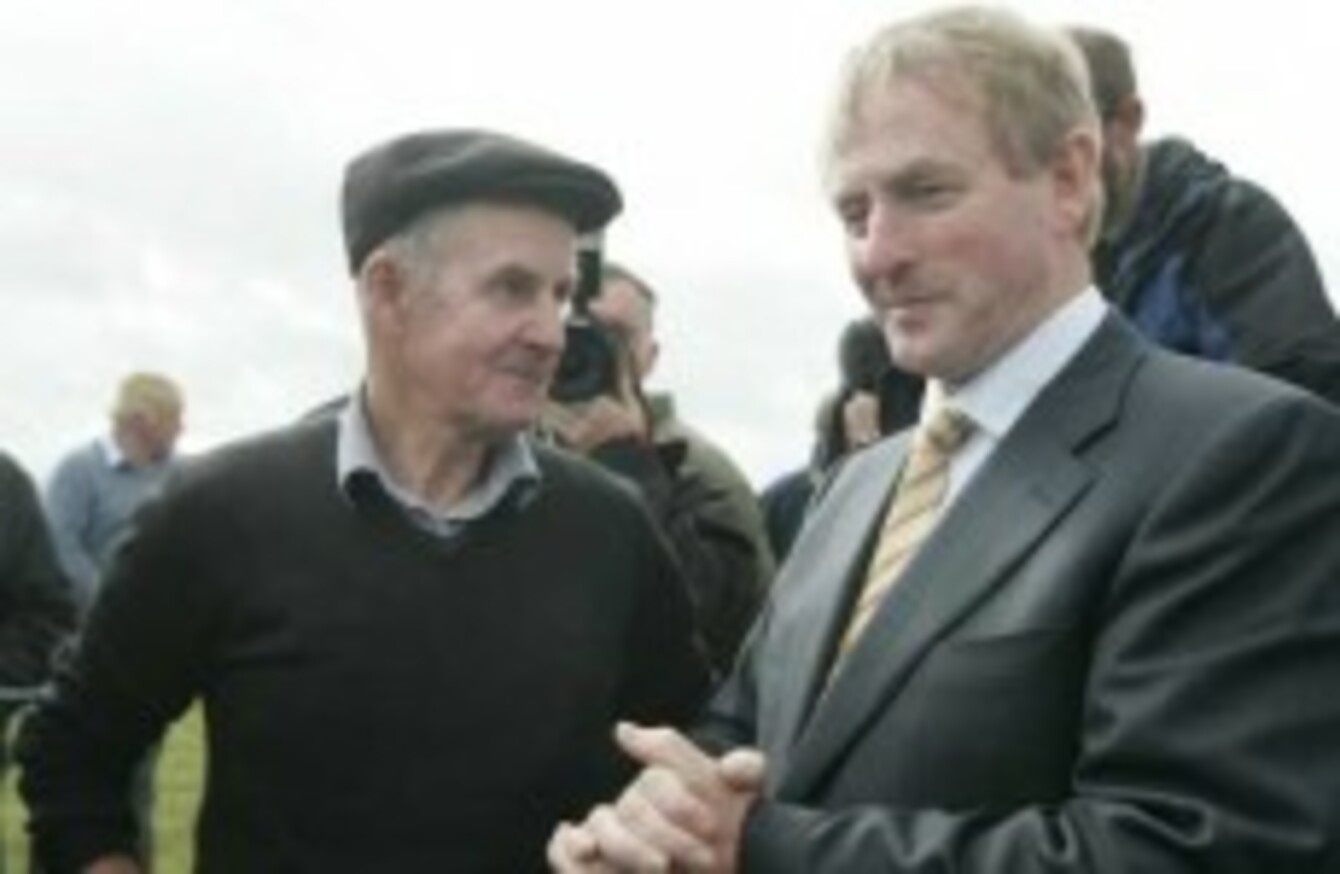 Taoiseach Enda Kenny is ready to get stuck in at the ploughing championships in Athy today.
Image: Eamonn Farrell/Photocall Ireland
Taoiseach Enda Kenny is ready to get stuck in at the ploughing championships in Athy today.
Image: Eamonn Farrell/Photocall Ireland
EVERY DAY, TheJournal.ie brings you a round-up of all the day's main news as well as the bits and pieces that you may have missed.
As the closing day for nominations approaches, Senator David Norris is just three signatures short of seeing his name on the ballot paper in next month's Presidential election. This evening, however, TD Seamus Healy said he would not be signing any nomination papers. According to TheJournal.ie's calculations, only TDs Mattie McGrath and Shane Ross still have to decide who, if anyone, they will back.
At the UN General Assembly, Iran President Mahmoud Ahmadinejad has created a stir after referring to the September 11, 2001 attacks on America as a "mystery". His anti-US speech led to a number of American and European delegates to get up and walk out of the chamber.
Gardaí in Cork investigating the discovery of a body in a house in Macroom last Thursday have arrested a 30-year-old man this afternoon.
A doctor at the Irish Stem Cell Foundation told TheJournal.ie today that seriously ill patients have been travelling abroad in search of therapies after falsely being assured their conditions will be improved or cured.
Supporters of 65-year-old Teresa Treacy, who has been jailed for refusing to allow the ESB to build a power line across her land, will mount a protest outside Mountjoy Prison tomorrow.
In France, two Muslim women have been fined by a court for continuing to defy a state ban on the wearing of a full-face veil in public.
Northern Ireland's Culture Minister Carál Ní Chuilín has warned herself on Twitter that she needs to be "careful" and "more ministerial" while on…Twitter.
A protester, Mark "Snoz" Snow, in Scarborough in England has spent two nights living in a tree to ensure it will not be chopped down:
Poet Denis Buckley took some time out before his ABSOLUT Fringe performance, What are Poets for (in a destitute time)? is staged tonight, to answer our five rapid-fire questions.
After asking why the Catholic nations of Europe are being bailed out by their Protestant neighbours, Abie Philbin Bowman says he does not have a problem with God…just with his customer support team.
Ross O'Carroll-Kelly on how he could become Ireland's first "hot" President, Stephen Cluxton's All-Ireland winning free-kick, that famous victory in New Zealand and more during a Twestion Time with TheScore.ie.
Meanwhile, Dublin football hero Stephen Cluxton has reportedly turned down a €30,000 sponsorship deal, stating he will only make himself available to do charity work.
Bus Éirean buses are to get a €1.1m makeover, including WiFi access and new, improved shelters.
NASA still aren't sure where that six-ton dead satellite will land tomorrow but the space explorers are convinced that most of 1,200 pounds will splash into the world's waters.
Cheryl Cole is "adorable" once more but this time it's happening in America. After being dropped from the US X Factor, Cole was replaced by singer Nicole Scherzinger but after the airing of the first show critics are now saying that Simon Cowell and his friends at Fox TV made the wrong decision.
Ever wonder what happens when you mix North Korea military parades with pop duo LMFAO's Party Rock Athem? Well, this happens.
And finally, here's another image of Enda Kenny getting stuck-in at the National Ploughing Championships in Athy today.