NEED TO CATCH up? TheJournal.ie brings you a round-up of today's news.
IRELAND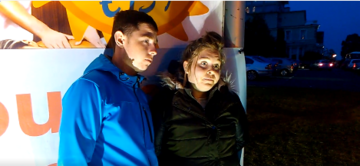 Aiden O'Connor and Lauren Rice who said they were evicted from the Regency Hotel. Source: Irish Housing Network
WORLD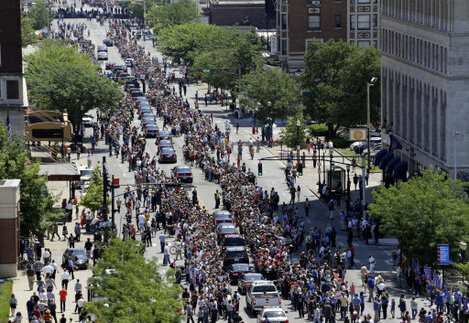 Thousands of people have lined the streets of Louisville to bid farewell to boxing legend Muhammad Ali. Source: Jeff Roberson
#FRANCE: The Euros kicked off tonight, and already French police have had trouble with English supporters.
#AMERICA: A mother in California was reunited with her abducted son 21 years after he went missing.
#SPAIN: Manchester United and Spanish goalkeeper David de Gea denies allegations after he was implicated in a sex scandal.
#AMERICA: Gawker Media filed for bankruptcy today following the Hulk Hogan judgement, and has already been bought out.
#JAPAN: A naked restaurant in Japan is banning overweight people from eating there.
INNOVATION
PARTING SHOT
US president Barack Obama appeared on Jimmy Fallon last night to slow jam the news. Will Hillary Clinton or Donald Trump do the same?
Source: The Tonight Show Starring Jimmy Fallon/YouTube
Comments have been disabled as one of the stories mentioned is before the courts.
Get our daily news round up