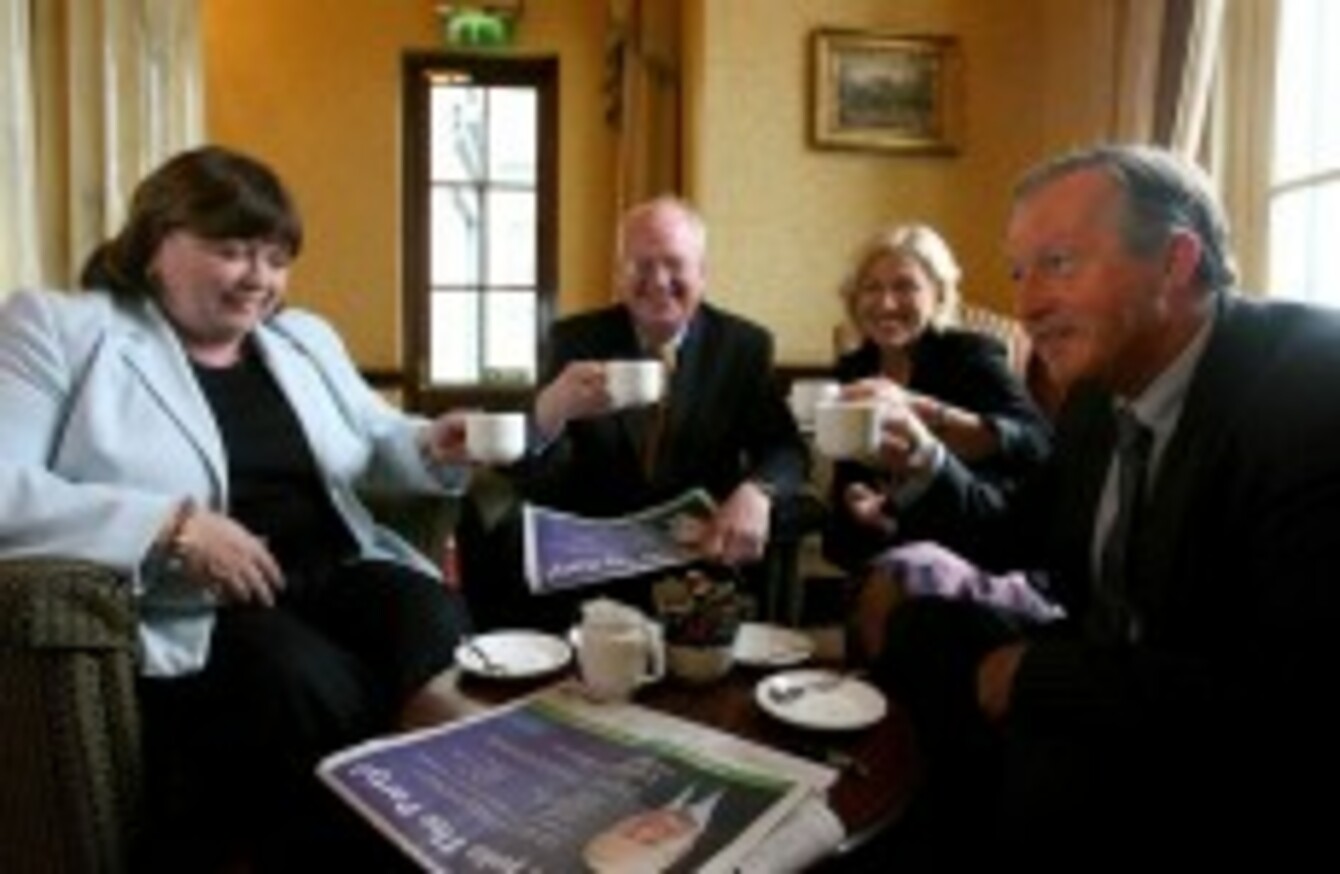 Image: Julien Behal/PA Archive
Image: Julien Behal/PA Archive
ONE OF THE STORIES of General Election 2011 is the collapse of the Green Party – the second junior coalition partner in succession to see its support collapse after being part of a divisively popular government.
It's a case of history repeating itself: in 2007 the junior coalition partner, the Progressive Democrats, lost six seats – including that of its leader in Dublin South East. In 2011… the junior partner lost six seats, including that of its leader in Dublin South East.
In 2007, having been in coalition for the previous decade, the Progressive Democrats were virtually wiped out – with Noel Grealish making it back in Galway East, while its former leader Mary Harney also survived in Dublin Mid West.
Only those two of the going eight – which had included justice minister Michael McDowell, as well as well-known faces like Fiona O'Malley and Liz O'Donnell – returned to the 30th Dáil, and the depleted party – having been left with 2 TDs, 2 senators and just a handful of councillors – decided shortly afterwards to disband entirely.
While that fate is not likely to befall the Greens – who, despite only having 13 councillors, can ensure the support of the environmental lobby and hope for a return – one of the curiosities this time is that under their new banners, the former PDs have done better this time than in 2007.
Ciarán Cannon – who, along with Fiona O'Malley, was one of Bertie Ahern's two PD nominees to the Seanad after the PD wipeout – joined Fine Gael upon the PDs' disbandment and came second to his running mate, Paul Connaughton Jr, in Galway East.
As the count wraps up there tonight, Cannon has been confirmed as one of the constituency's four TDs – officially bringing to two the number of old PDs elected.
His election tonight followed that of Mary Mitchell-O'Connor – who was one of the party's councillors at disbandment – earlier today. The former councillor – like Cannon – had joined Fine Gael when the PDs split, and took one of her new party's two seats in Dún Laoghaire this morning.
Cannon's successor as PD leader, Noel Grealish – who ceremonially took the office to oversee the dissolution – seems likely to retain his seat in Galway West, having pulled his support for the outgoing government in enough time to maintain a popular profile.
Though that constituency is currently undergoing a full recount, Grealish ought to be confirmed as returned there – thereby guaranteeing, in a striking twist of fate, that the former Progressive Democrats are doing better outside of the party than they did within it.