THE FACEBOOK BILLIONAIRE who funded Hulk Hogan's lawsuit against Gawker Media described it as one of the "greater philanthropic things that I've done".
In an interview with the New York Times, Peter Thiel said he "thought it was worth fighting back" against the US media organisation.
Thiel's conflict with the publication goes back as far as 2007 when it published a piece headlined "Peter Thiel is totally gay, people."
After seeing it publish articles about his friends and others, Thiel decided to fund a team of lawyers to help find and help "victims" of Gawker's coverage mount cases against Gawker. He told the New York Times he made the decision several years ago.
"I didn't really want to do anything," he said. "I thought it would do more harm to me than good. One of my friends convinced me that if I didn't do something, nobody would". He insisted that the action was "less about revenge and more about specific deterrence".
I think much more highly of journalists than that. It's precisely because I respect journalists that I do not believe they are endangered by fighting back against Gawker.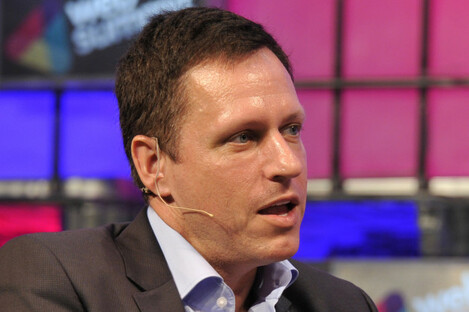 Peter Thiel, co-founder of Paypal, at the Web Summit in 2014. Source: Clodagh Kilcoyne/PA Wire
In March, Hogan was awarded $140 million against the entertainment website for releasing a sex tape featuring Hogan and a friend's wife. Gawker is appealing the case after a judge refused to overturn the verdict this week.
Thiel, who co-founded PayPal and was one of the earliest investors in Facebook, paid about $10 million for Hogan's lawsuit and is said to be funding other cases. Neither the jury nor the public knew of his financial support.
Gawker founder Nick Denton issued a statement to the New York Times denouncing Thiel's involvement.
Just because Peter Thiel is a Silicon Valley billionaire, his opinion does not trump our millions of readers who know us for routinely driving big news stories including Hillary Clinton's secret email account, Bill Cosby's history with women, the mayor of Toronto as a crack smoker, Tom Cruise's role within Scientology, the N.F.L. cover-up of domestic abuse by players and just this month the hidden power of Facebook to determine the news you see.