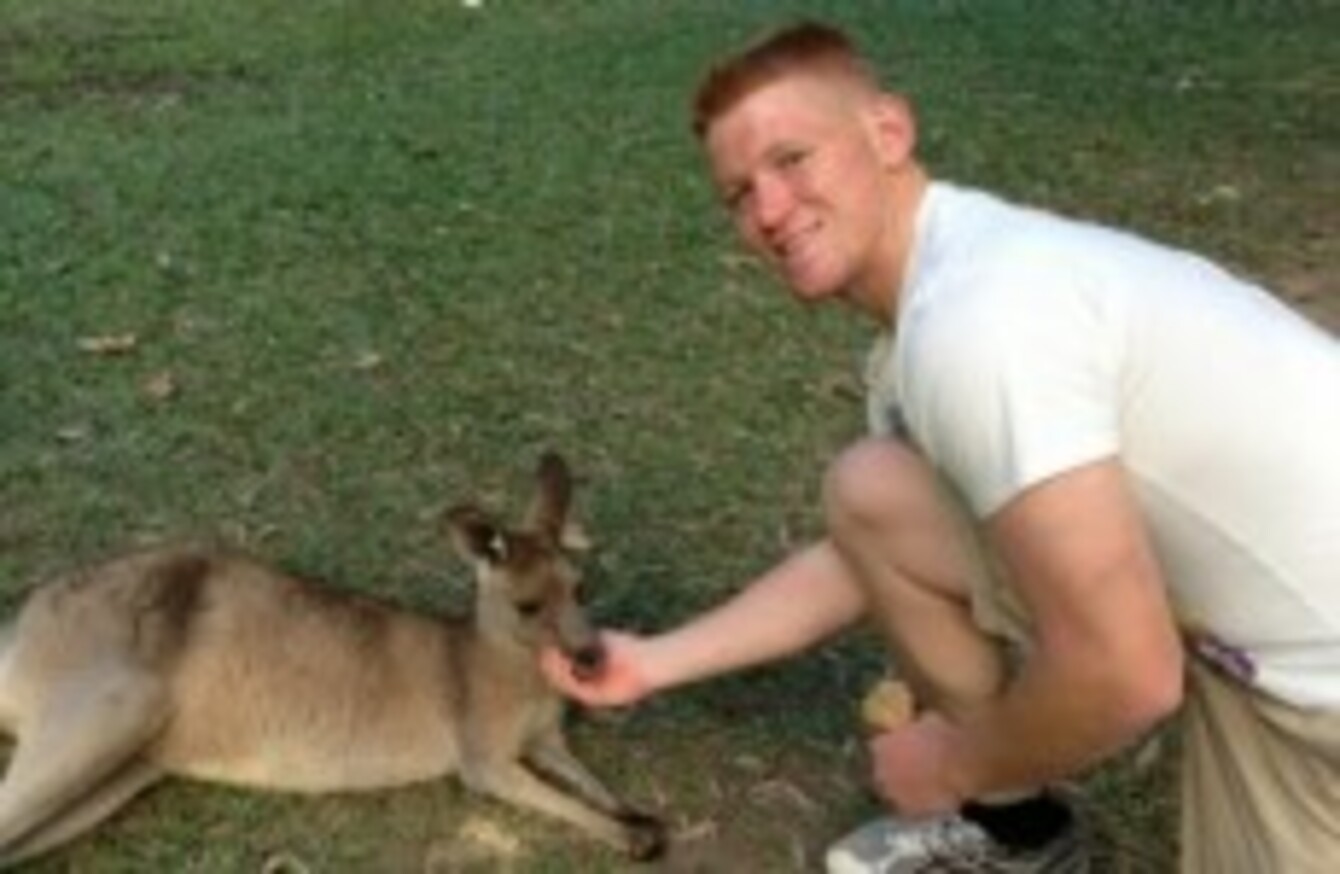 Thomas Keaney
Image: Thomas Jay Keaney/Facebook
Thomas Keaney
Image: Thomas Jay Keaney/Facebook
Updated 10.45am
THE MAN WHO was convicted of the manslaughter of Irishman Thomas Keaney in a one-punch attack was sentenced to nine years in prison today.
Keaney, a 23-year-old from Galway, passed away in hospital 10 days after being punched outside a kebab shop.
During his trial the jury heard that that a fight broke out after a chair being used by Abbas Yahya Al Jrood was taken by people in Keaney's group outside Euro Kebabs.
Al Jrood said Keaney's death was a "tragic accident" and that he had only pushed him using a technique he learned as part of his training to become a security officer.
However, the prosecution said Keaney was punched and "would not have seen it coming as he was snuck up on" by Al Jrood.
The Galway man fell backwards after the punch and hit his head on the ground, causing a severe brain injury.
Australia's ABC News reports that Justice Ralph Simmonds described the attack as "unprovoked, unexpected, sudden and forceful".
While he accepted that the punch was "impulsive and spur of the moment" he said the fact Al Jrood did not stop to assist Keaney when he fell to the ground was an aggravating factor.
Keaney's family listened to the sentencing via video link.
Before his passing, Keaney spoke to his family on the phone on Christmas Eve in 2013.
His family said it was a "senseless act" that had devastated their family.
First published 08.40am