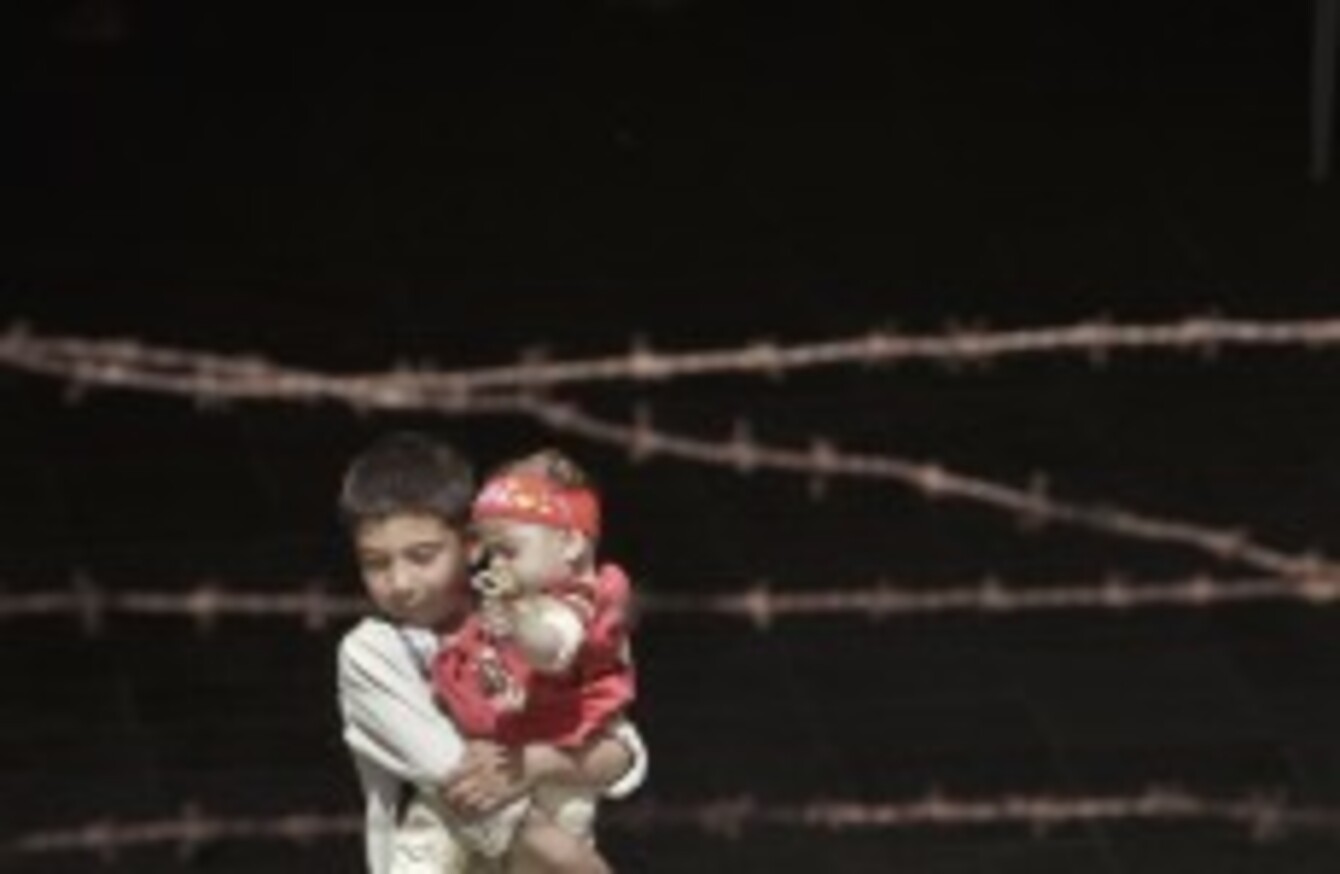 Syrian refugee children at a warehouse used as shelter near Hatay, Turkey, near the Syrian border on Saturday
Image: Vadim Ghirda/AP/Press Association Images
Syrian refugee children at a warehouse used as shelter near Hatay, Turkey, near the Syrian border on Saturday
Image: Vadim Ghirda/AP/Press Association Images
OVER 4,000 PEOPLE are now reported to have fled violence in Syria into neighbouring Turkey although witness accounts indicate that number could be much higher.
Syrians have been fleeing the town of Jisr al-Shughour which has been targeted in a government crackdown with security forces claiming they are restoring order after the deaths of 120 of their personnel in the town earlier this week.
People were killed and crops destroyed by a tank attack on a nearby village, reports an eyewitness to BBC News.
Yesterday, thousands of protesters overwhelmed security officers and torched a courthouse and a police station in the northern town of Maaret al-Numan. The army responded with tank shells.
Protests took place nationwide as has been a tradition on Friday.
The Times reports (subscription) that in the capital Damascus, where president Bashar Assad is desperately clinging on to power, government snipers fired from rooftops while troops also fired at demonstrators in the southern city of Deraa.
A total of 32 people were killed although exact death tolls are difficult to determine as foreign media are banned from reporting from Syria.
In the US, the White House strongly condemned Syria's crackdown on protesters and called for an "immediate end to brutality and violence", in what is viewed as a significant heightening of rhetoric.
Meanwhile, the BBC reports, that Turkey has said it will deal with the crisis as best its can and that it was conscious of the "humanitarian issue" saying it would do whatever is within its means.
A senior foreign ministry official said that while the country could cope at this stage it may need international help if things get worse.
Halit Cevik added that the Syrians involved were not seeking refuge and intended to return home when the violence ends.
But when that may be is far from clear and the BBC adds that the exodus in Turkey is likely to continue in the coming days.