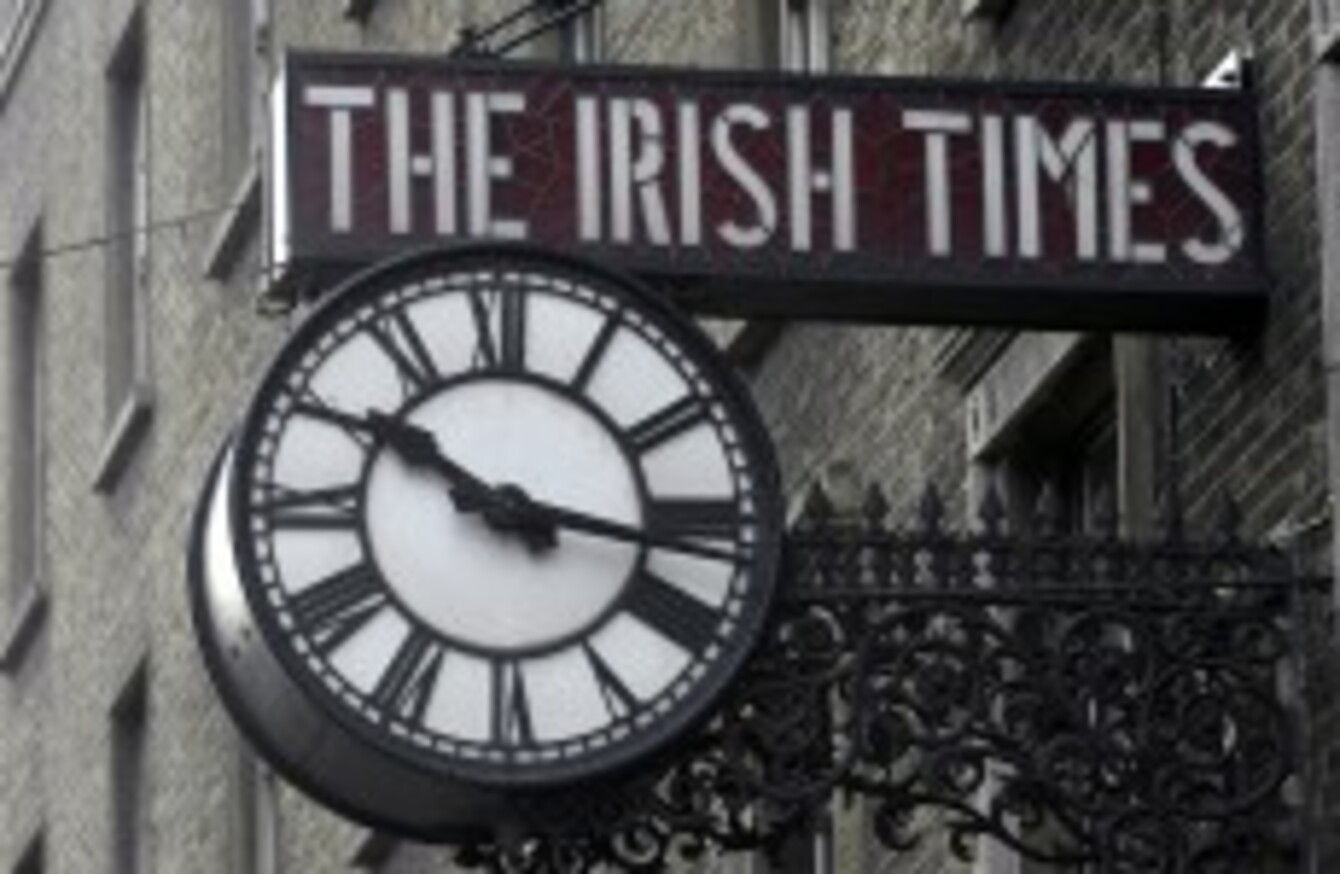 Image: Graham Hughes/Photocall Ireland!
Image: Graham Hughes/Photocall Ireland!
TIMES NEWSPAPERS LTD have backed down in their legal row with the publishers of the Irish Times newspaper.
Last week Irish Times Ltd, the publisher of the Irish broadsheet, was granted permission in the High Court to issue proceedings against the UK media group over the latter's proposal to name a new Irish digital newspaper The Times Ireland.
The Irish Times reports that Times Newspapers Ltd today told Mr Justice Fulham at the High Court that it no longer plans to use that name for the online edition when it is introduced.
Both sides of the issue have agreed that the proceedings can be struck out on foot of a number of undertakings from Times Newspapers Ltd, they being:
Not to use the title The Times Ireland or the domain names thetimesireland.ie or timesireland.ie
Not to use the description The Times Ireland on Twitter accounts
Counsel for the UK newspaper group told Justice Fulham that they agreed to the undertakings specified, but that his clients were giving the undertakings without any admission of liability on their company's part.
Times Newspapers Ltd still intends to launch the online edition in question, although the name will be changed.
When launching the proceedings last week Irish Times Ltd claimed that the use of the name The Times Ireland would amount to a breach of the Irish Times trademark and infringe its copyright they claimed.
Jonathan Newman SC representing Irish Times Ltd said at the time that "potential for confusion is enormous", and that use of the name The Times Ireland would be a "very serious violation" of the Irish group's copyright.
While the Irish Times had been "aware" that Times Newspapers Ltd were planning to launch an online newspaper, they were unaware as to what the publication would be called, said Newman.