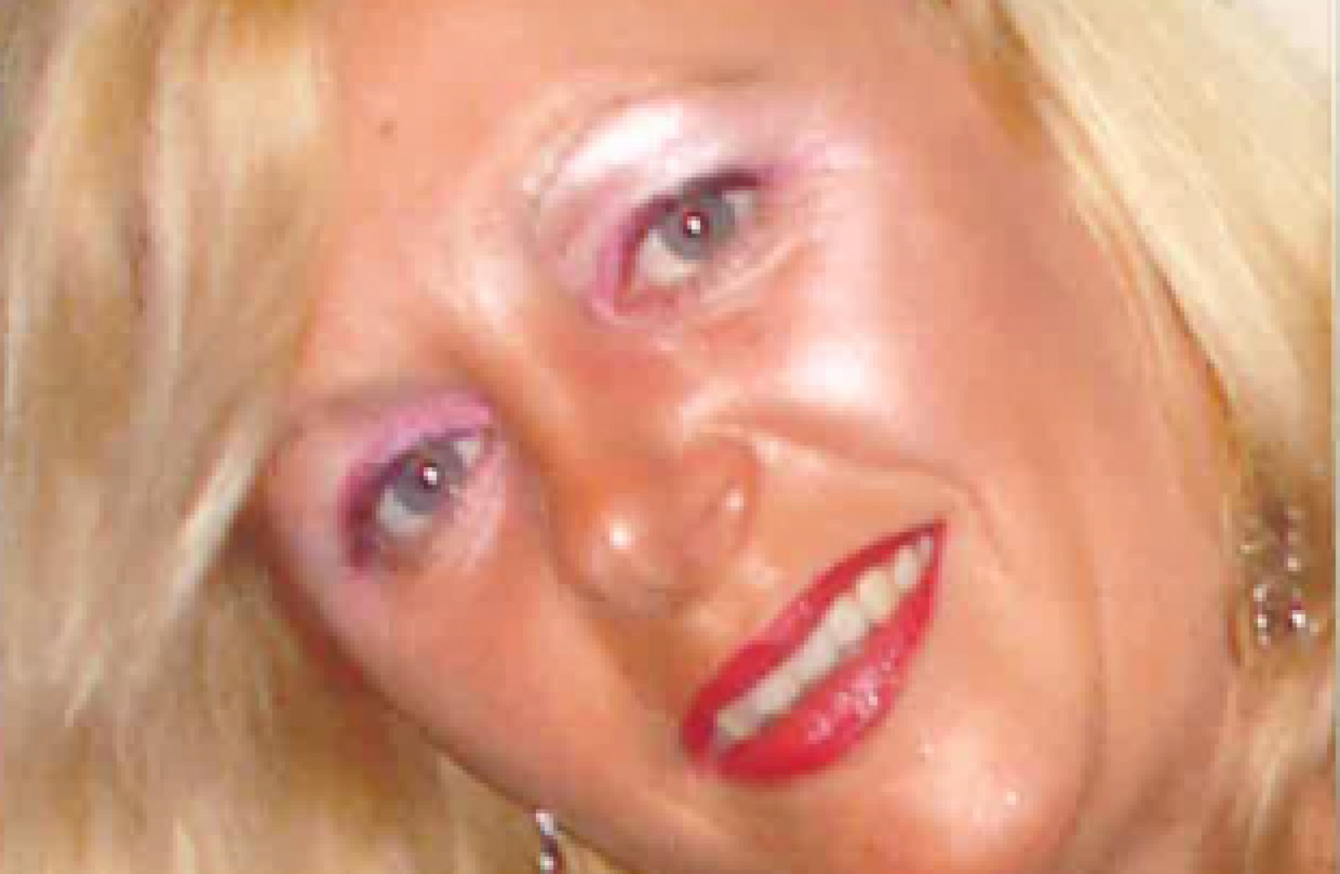 Tina Satchwell
Image: Garda Press Office
Tina Satchwell
Image: Garda Press Office
THE HUSBAND OF missing woman Tina Satchwell has said he believes she had a "helping hand" in her disappearance.
The 45-year-old woman has been missing from her home in Youghal, Co Cork since 20 March 2017. She was reported missing four days later by her husband Richard.
Numerous appeals to trace her whereabouts have been unsuccessful. Both her family and gardaí have repeatedly expressed their concern over her disappearance.
Speaking on RTÉ's Prime Time, her husband Richard Satchwell said that he went out to run errands on the morning of her disappearance and when he had arrived home she was gone and more than €26,000 in cash was also missing from a secret hiding place.
Richard Satchwell said that in the months leading up to her disappearance, she was troubled by something. He said he believes she made the decision to leave.
"She obviously felt she needed a break, to get her thoughts together, to get her head straight," he said.
"She knew she was depressed and one thing she always said is she didn't want to end up on antidepressants. And I personally think she went away to sort her own feelings out.
I know that leading up to her going, the frequency of our long conversations had altered somewhat. The bit I don't get is her not saying she's struggling.
'I don't believe she's dead'
Richard Satchwell told RTÉ that he doesn't believe that his wife is dead and that she must have had help going missing.
Making an appeal for her to come home, Richard said: "I just want you to get in touch, to let people know that you're alright and if you need time on your own, fair enough."
Richard Satchwell said that he believes that there is somebody that knows where she is.
"She didn't get up and leave without some sort of help from somebody," he said.
Somebody had to give her a helping hand somewhere, you can't just get up and disappear like this with no help from somebody.
Responding to suggestions that she could have harmed herself, Richard said: "Anybody who knows Tina, in my opinion, she's too much in love with herself to harm herself.
He said that it has crossed his mind that someone else may have caused harm to her, however, he said that his wife isn't a "pushover".
"To be honest, if someone tried to attack her, she'd pick the nearest thing up and whack them with it. That's the type of person she is."
Tina and Richard Satchwell have been married for 26 years.